We could define arepas as small tortillas made from cornmeal, circular in shape and slightly thick, which can be grilled, fried or grilled and can be filled with an infinite number of ingredients. This food originates from Latin America in pre-Columbian times, which is why we are dealing with a centuries-old production that has survived all these years, becoming a fundamental part of the daily diet in countries such as Colombia, Venezuela, Panama or Peru.
Depending on the region or country where the arepas are made, they can be made with different types of cornmeal: nixtamalized corn flour, precooked flour, with raw corn grains or with toasted corn flour. All these flours can be from different varieties of corn, the most common being white corn and yellow corn.
The fame of the arepas is such that there are arepas with their own name depending on the ingredients with which they are filled. The most popular arepas are the Reina Pepiada, pabellón, pelúa, domino or rumbera.
Do not stay with the desire to try and make your own homemade arepas with the recipe that we detail below and fill them to your liking, with your favorite ingredients. Like the sandwiches, the arepas admit practically any filling, so the limit is in your imagination.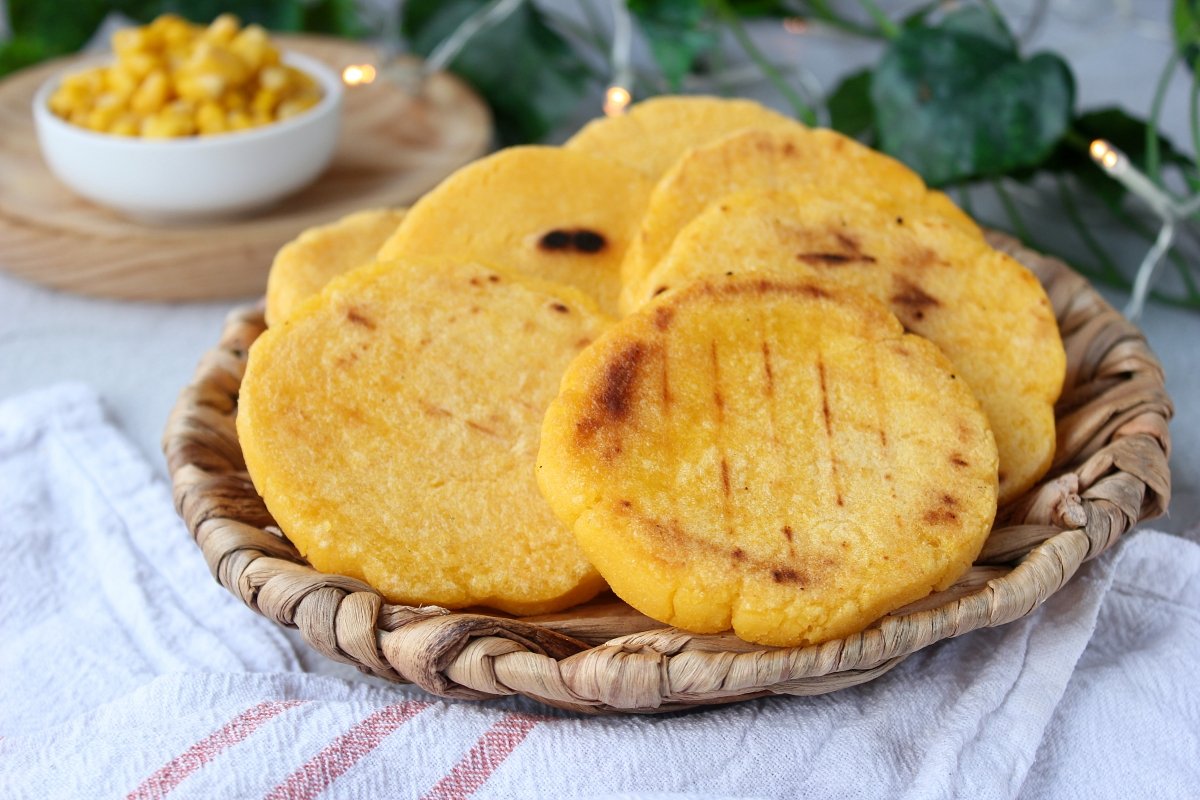 @Latoneira
recipe information
Preparation time: 5 minutes
type of cuisine: latin american
calories per serving (kcal):175
Ingredients for homemade arepas for 6 people
1 small tablespoon of fine salt
300 g of precooked yellow cornmeal
Olive oil to grease the pan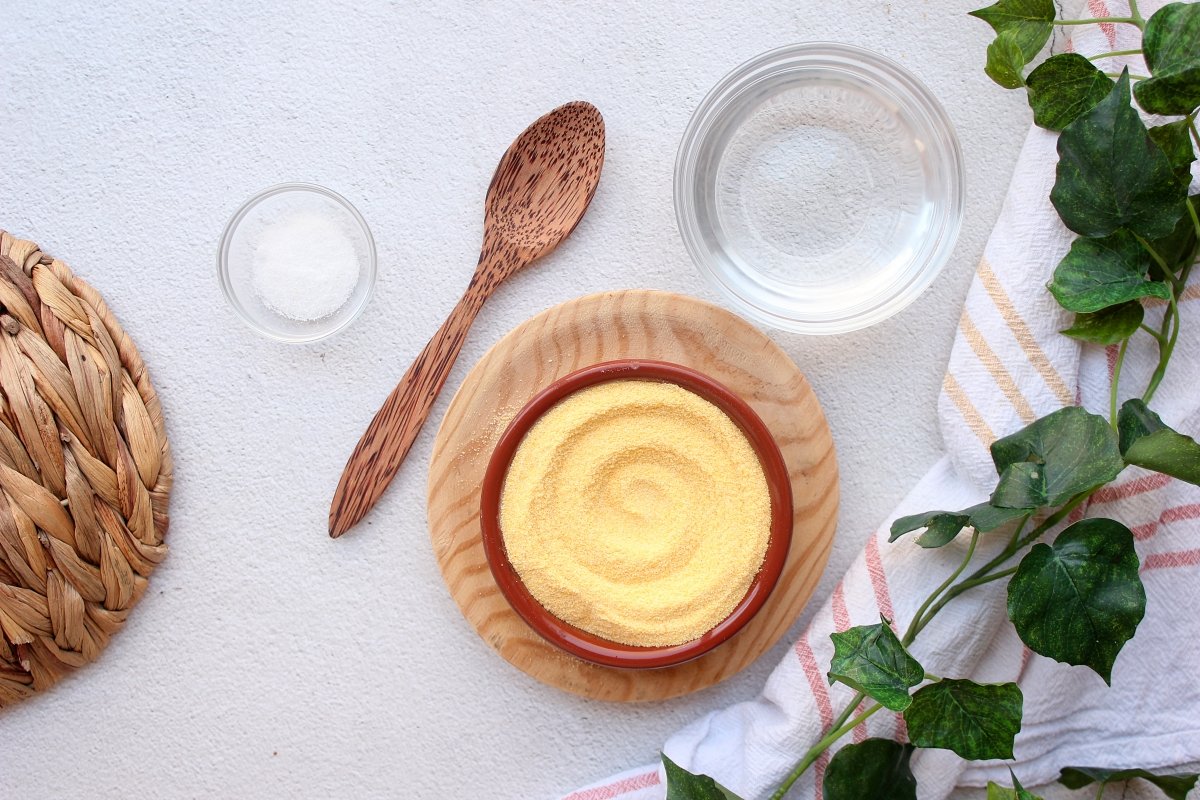 @Latoneira
How to make homemade arepas
The first thing we have to do to make the arepas is to dissolve 1 teaspoon of fine salt in 450 ml of warm water.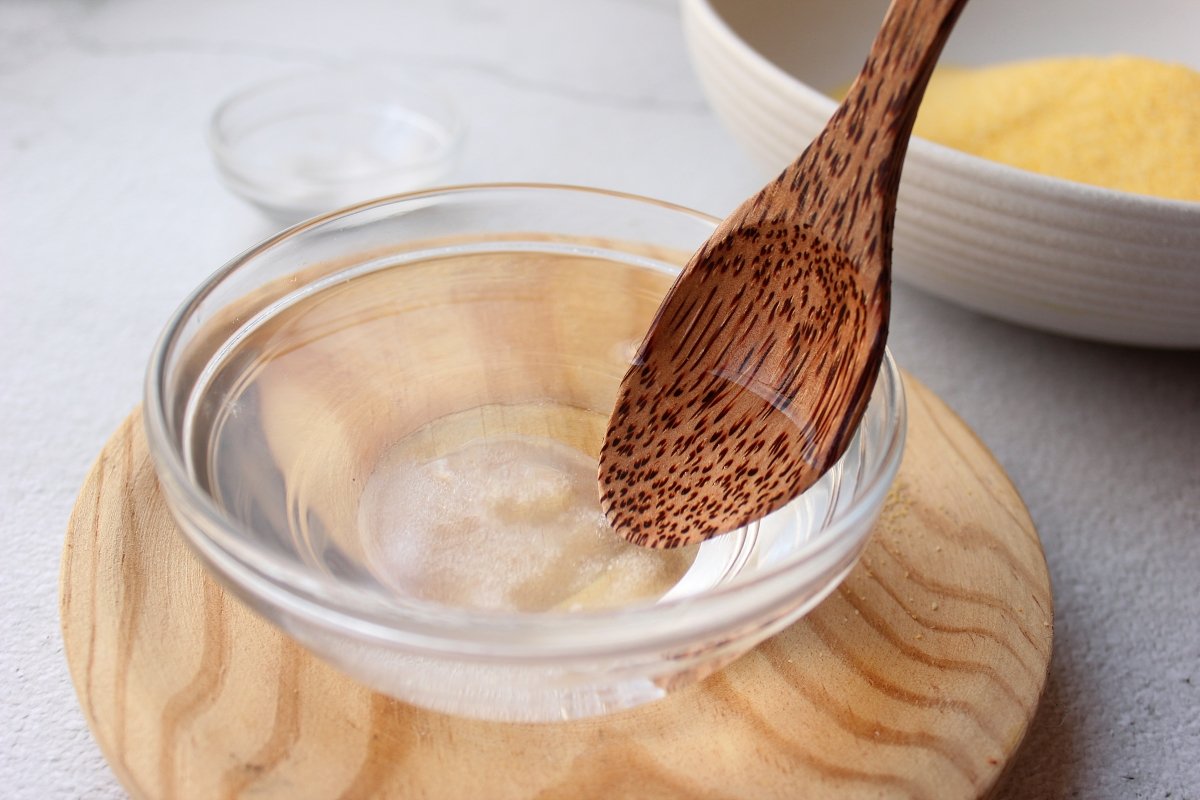 @Latoneira
Next, we put 300 grams of precooked cornmeal in a large bowl and add the lukewarm water with the salt at once.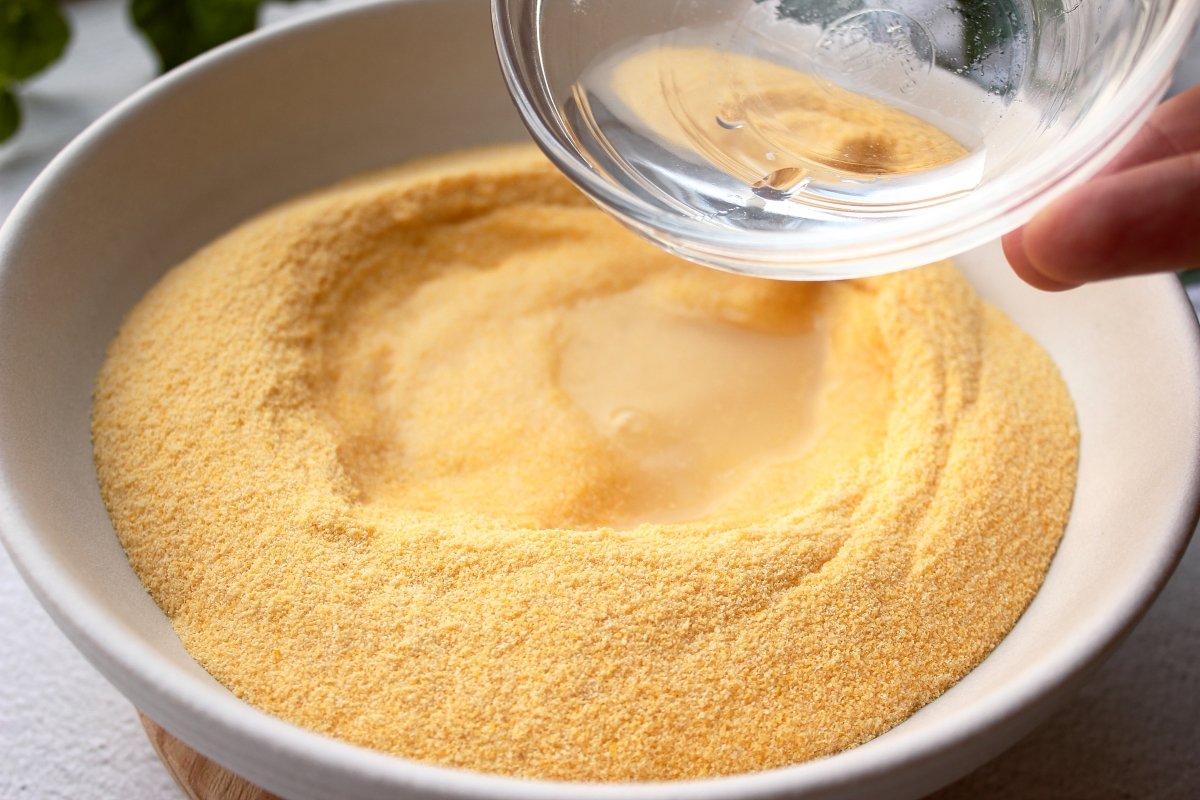 @Latoneira
Mix with a spoon until the ingredients are integrated and knead until the mixture acquires a smooth consistency, without lumps and that it detaches easily from the bowl.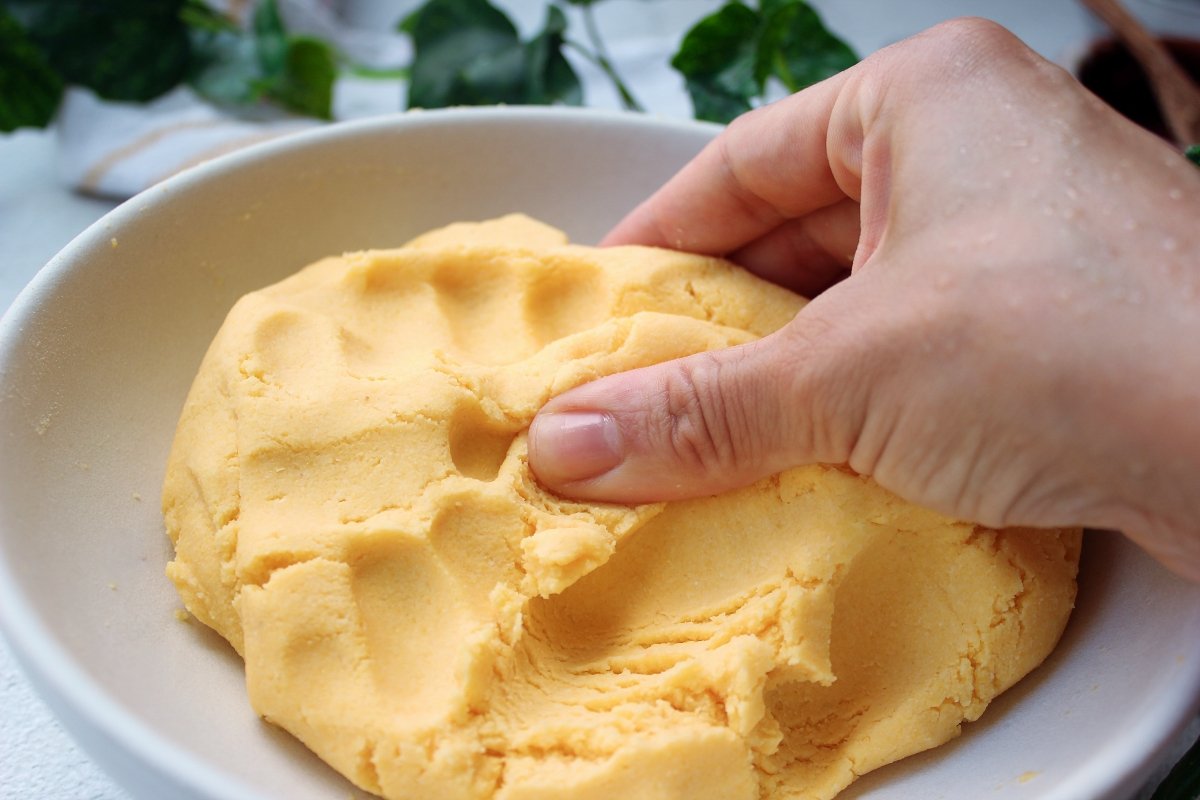 @Latoneira
Divide the dough into 6 equal parts and form small balls with them.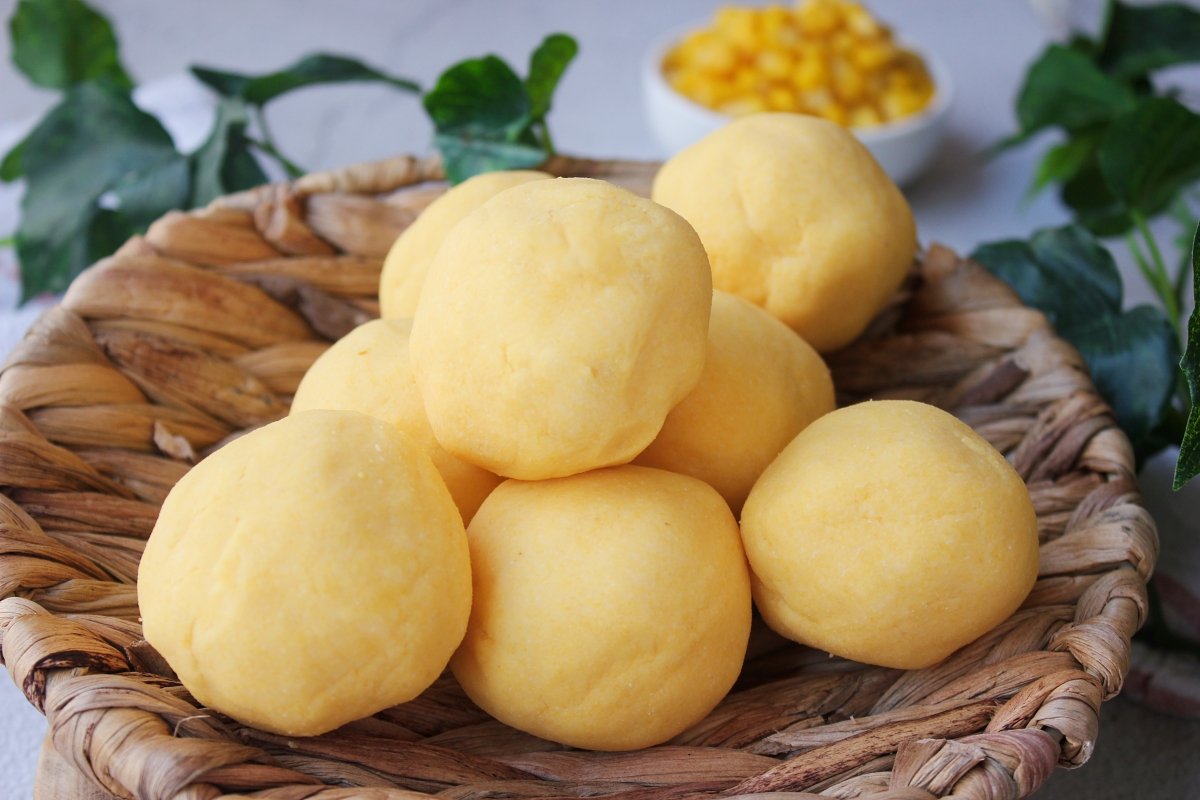 @Latoneira
We moisten our hands and proceed to crush the balls of dough until they are approximately one and a half centimeters thick. Next, we give them a circular shape and leave the edges completely smooth.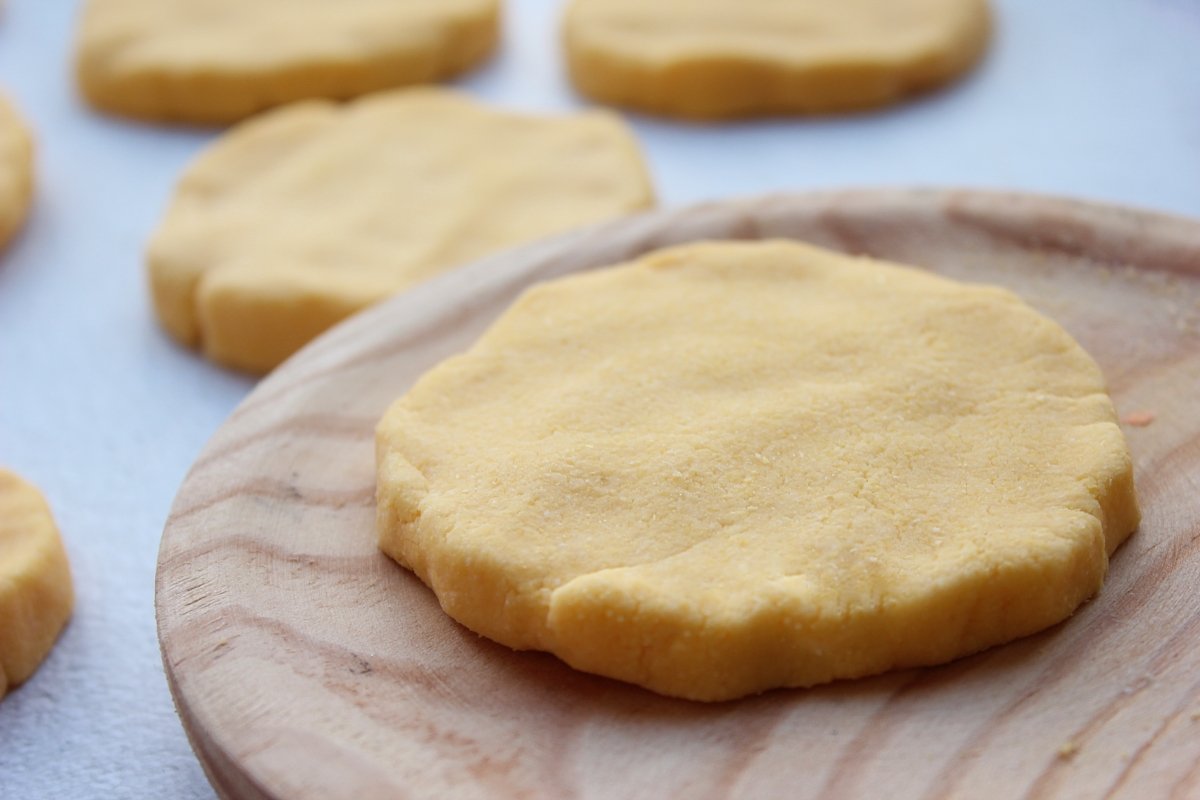 @Latoneira
Heat a fluted frying pan with enough olive oil to grease the surface. When it is hot, we place the arepas and cook them for 10 minutes over medium heat.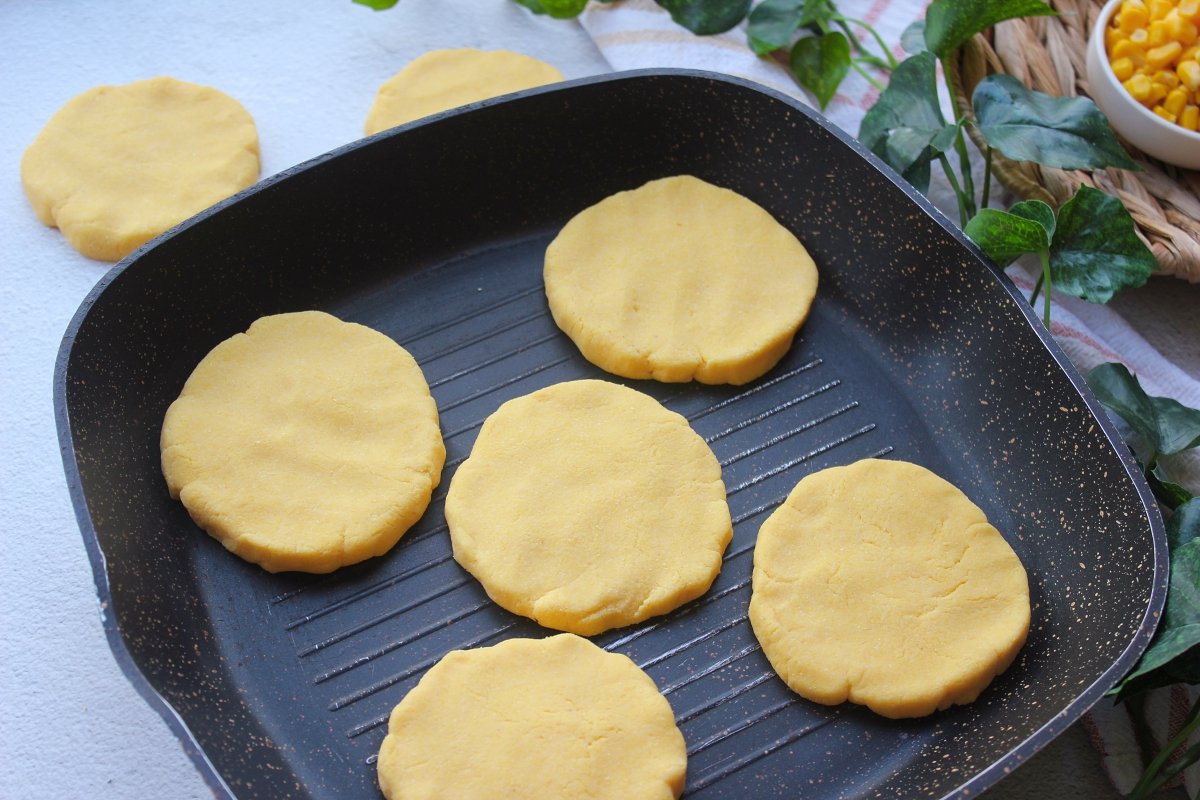 @Latoneira
After this time, we turn them over and continue cooking for 5 more minutes. They have to be left with a crispy surface and a tender interior, so the heat cannot be too high so that they do not get too toasted and remain raw inside.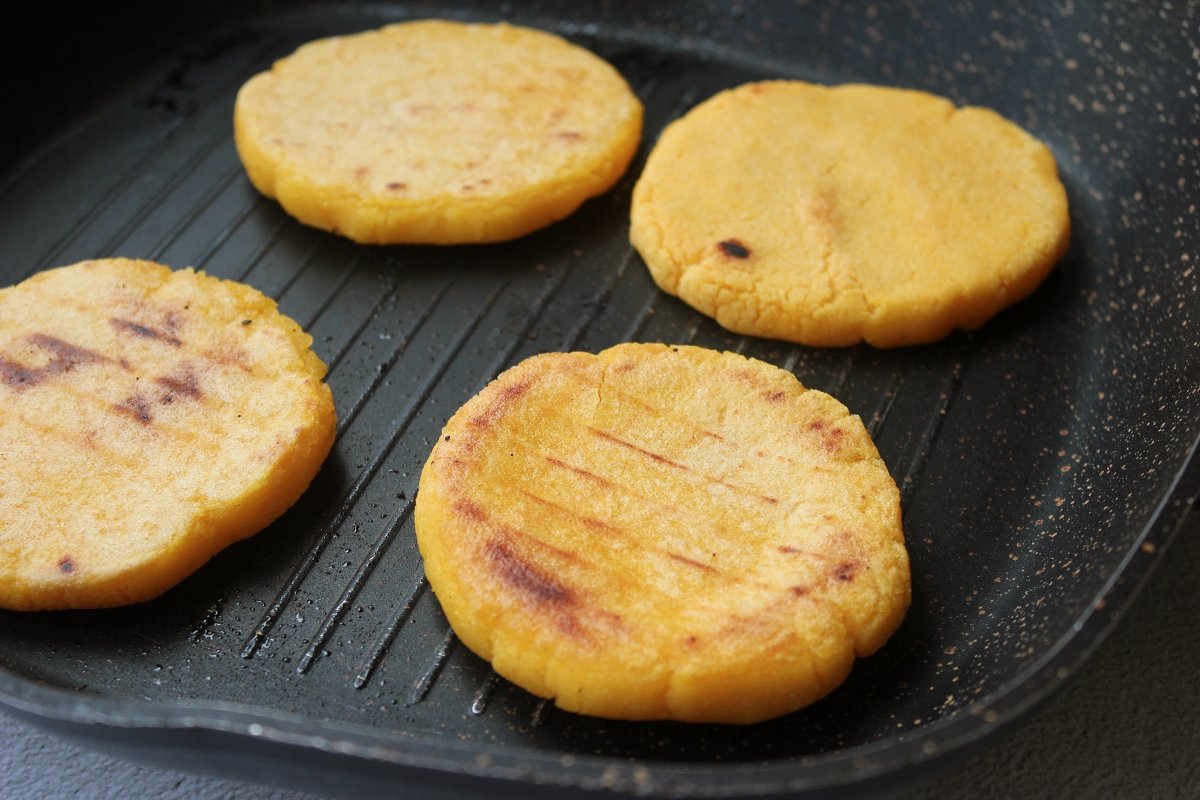 @Latoneira
Once cooked, we let them warm up a bit before proceeding to open them and we have them ready to fill them with the ingredients that we most want.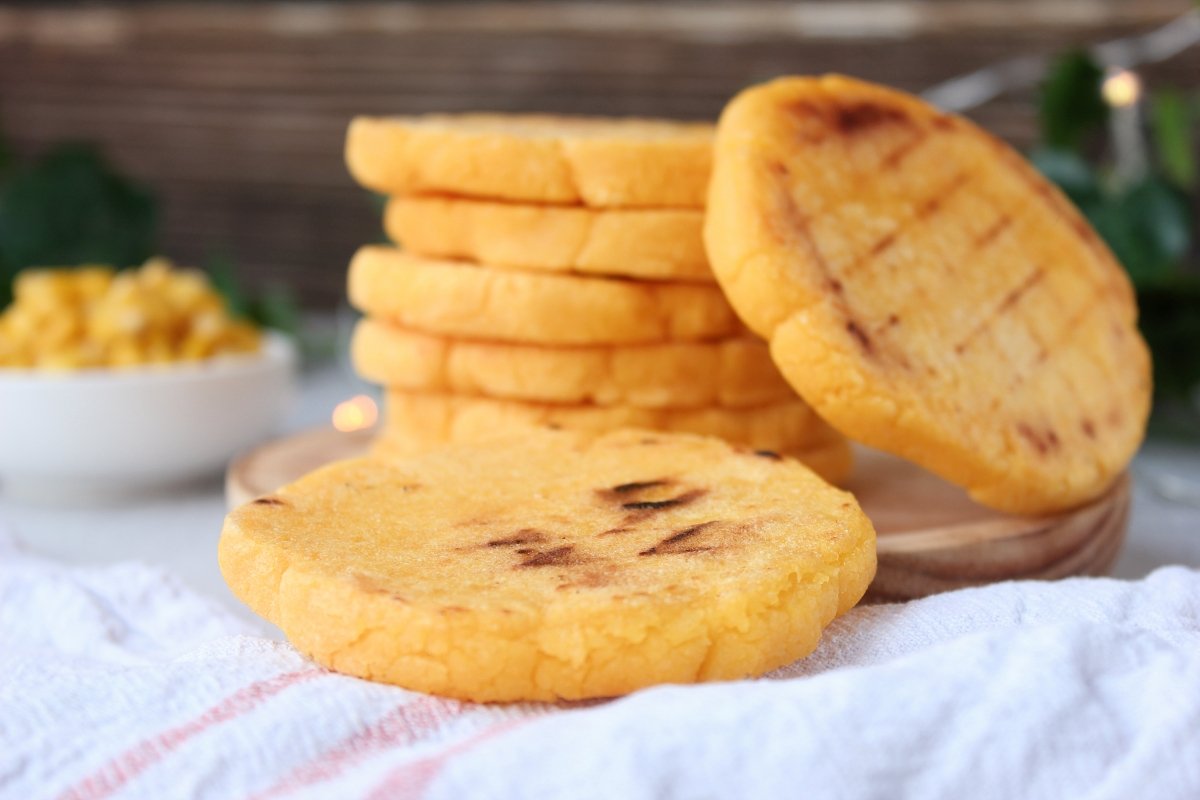 @Latoneira
Easy preparation summary
Dissolve the salt in the warm water
Put the cornmeal in a bowl and add the water mixed with the salt
Integrate the ingredients and knead until obtaining a homogeneous mass that separates easily from the bowl
Divide the dough into 6 equal parts and form balls with them
With wet hands, flatten each ball giving it a thickness of 1.5 cm and with smooth edges.
Heat a pan lightly greased with oil and brown the arepas for 10 minutes over medium heat
Turn the arepas over and continue cooking for another 5 minutes.
Let them temper a little before proceeding to open them to fill them