How to make a Tequila Sunrise, the original Acapulco cocktail. Most theories indicate that Tequila Sunrise was created at the Arizona Biltmore Hotel in Phoenix between the 1930s and 1940s. There, a regular customer and lover of tequila asked the bartender for a refreshing drink to enjoy in the pool. the bartender, Gene Sulit surprised him with a cocktail in a long glass of tequila, cassis liqueur, lemon juice and sparkling water. This was the first and original version of Tequila Sunrise, although very soon after the drink was perfected into what it is today: tequila, orange juice and grenadine. Its popularization came from the 70s, when the Rolling Stones, while they were at the Trident Bar in San Francisco, tried a Tequila Sunrise to relax. The mixture of the cocktail and the success of that first concert of the '72 tour, when the drink accompanied them before each concert, led them to call the tour the "Tequila Sunrise Tour".
recipe information
Preparation time: 5 minutes
Type of cocktail bar: international
calories: 110 kcal per glass
Ingredients for Tequila Sunrise for 1 person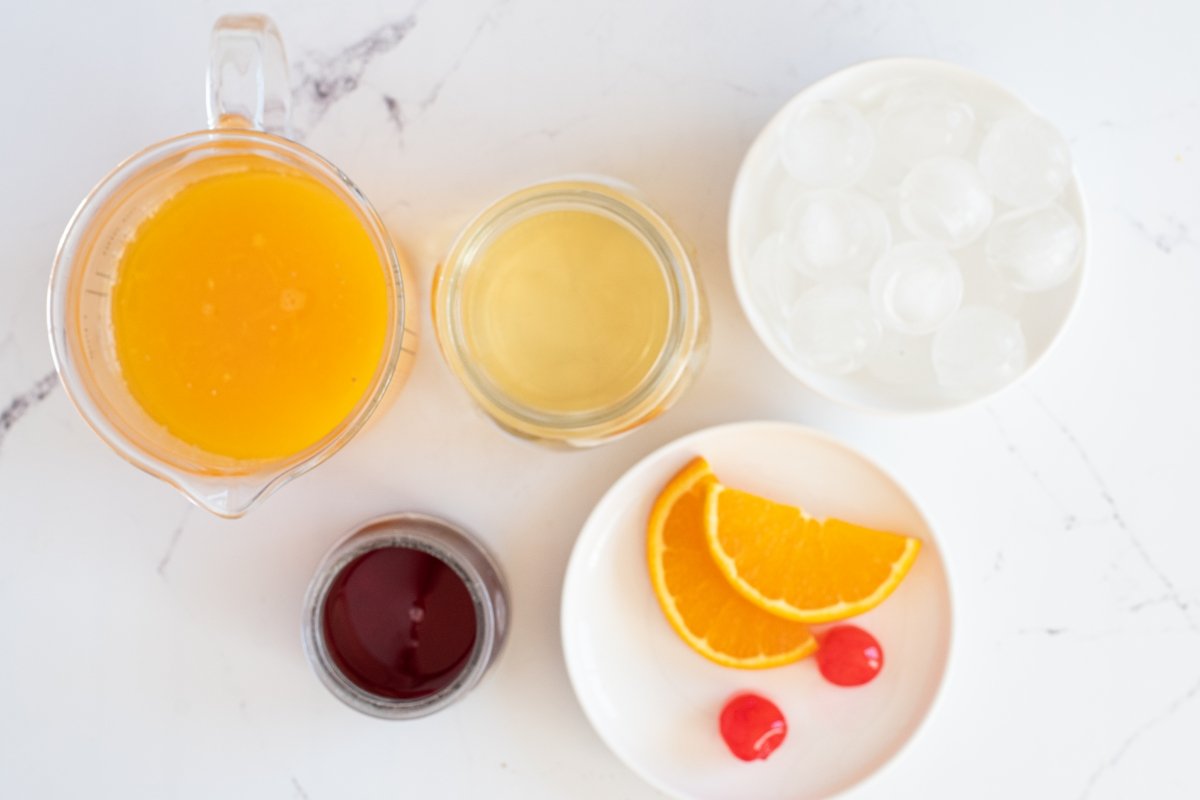 David Hidalgo
How to make Tequila Sunrise
The glass that we are going to use for this cocktail will be a long drink that we cool with cubed ice. We are going to make it directly in the glass.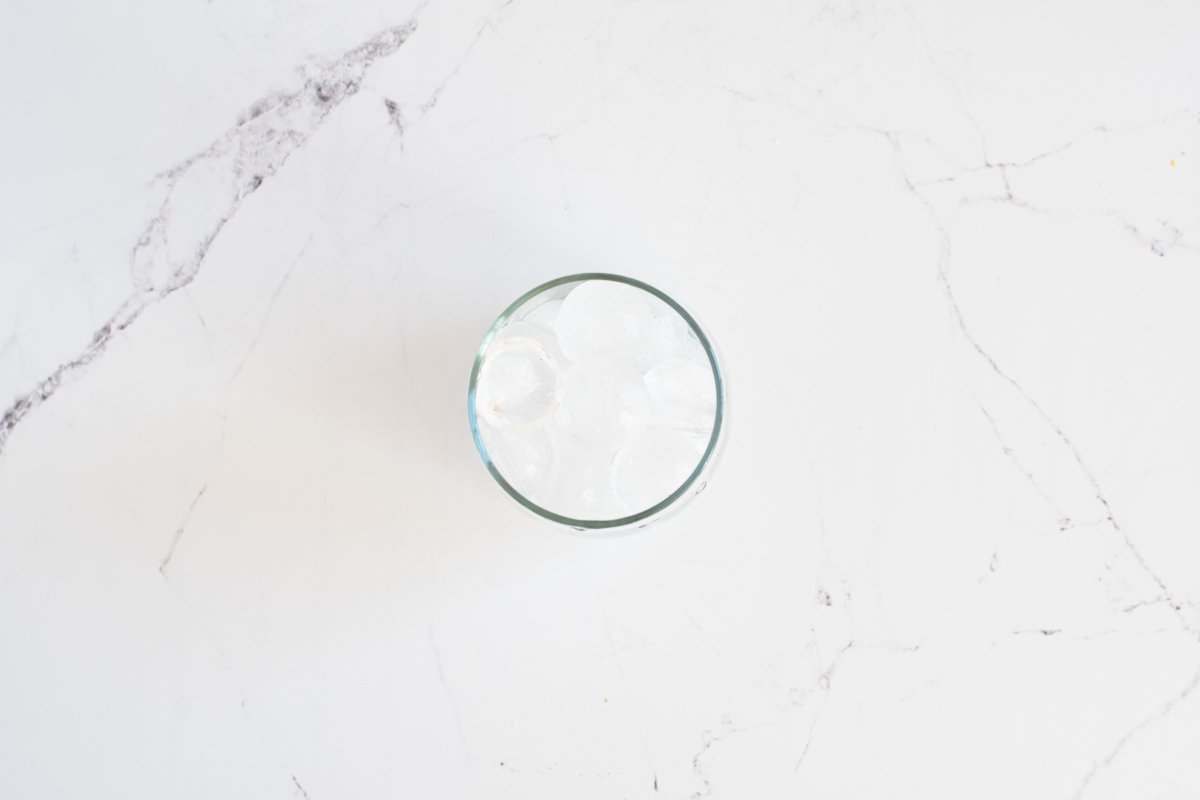 David Hidalgo
We will start by adding the main distillate, in this case Jose Cuervo Especial tequila, with the help of the jigger we add 50 ml.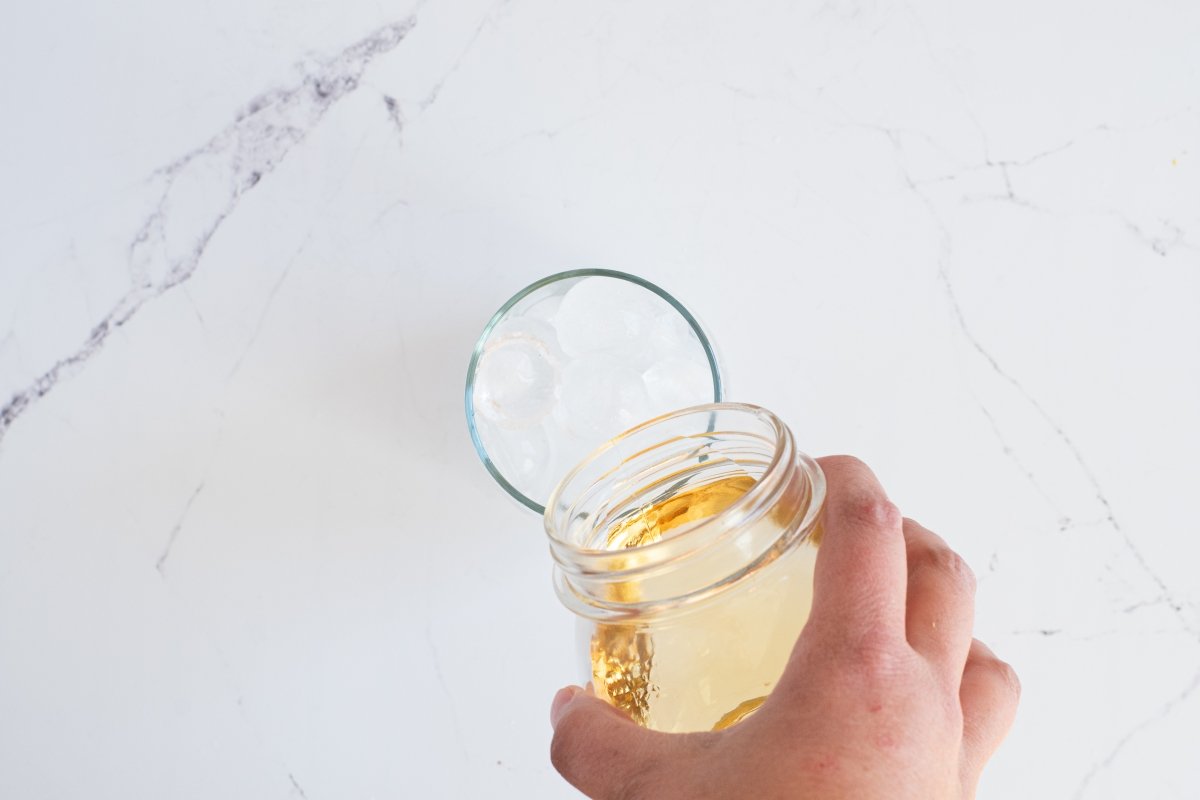 David Hidalgo
The next ingredient will be the natural orange juice, we are going to add 12 ml.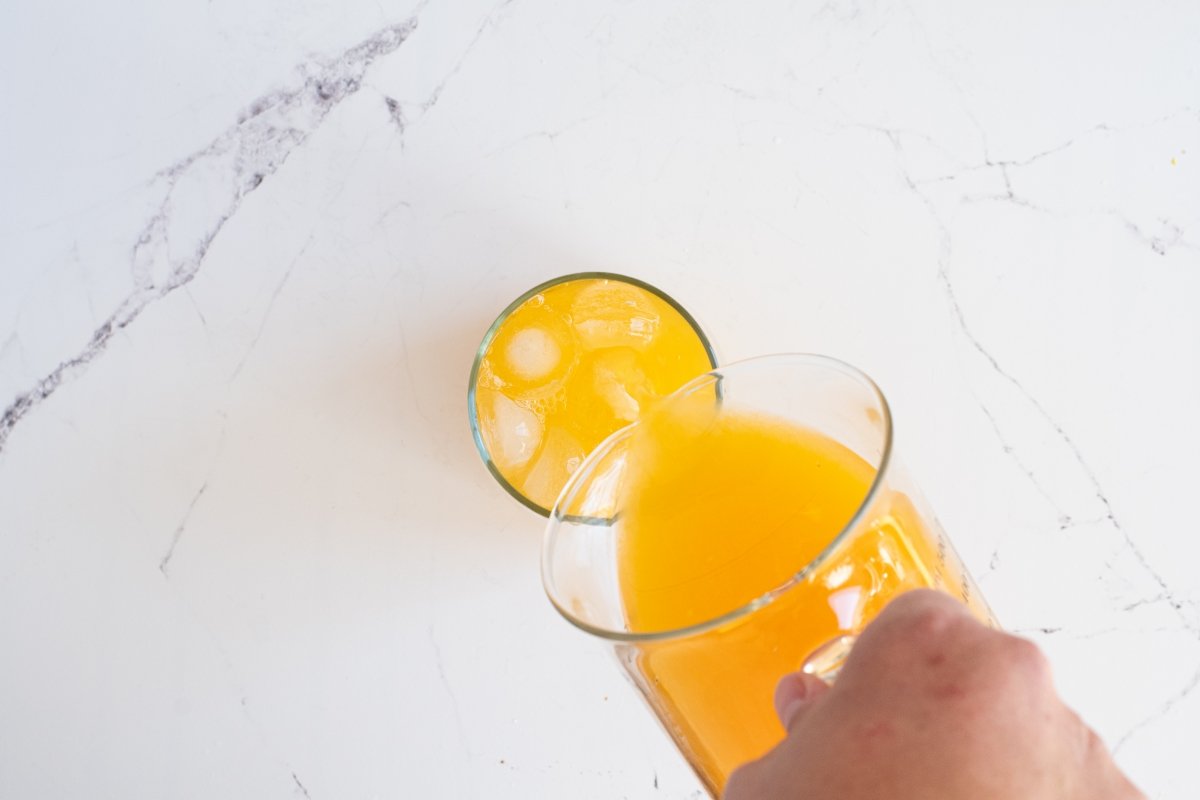 David Hidalgo
To finish the cocktail very carefully, we add the grenadine, 2 ml, to give it sweetness and not to mix with the rest.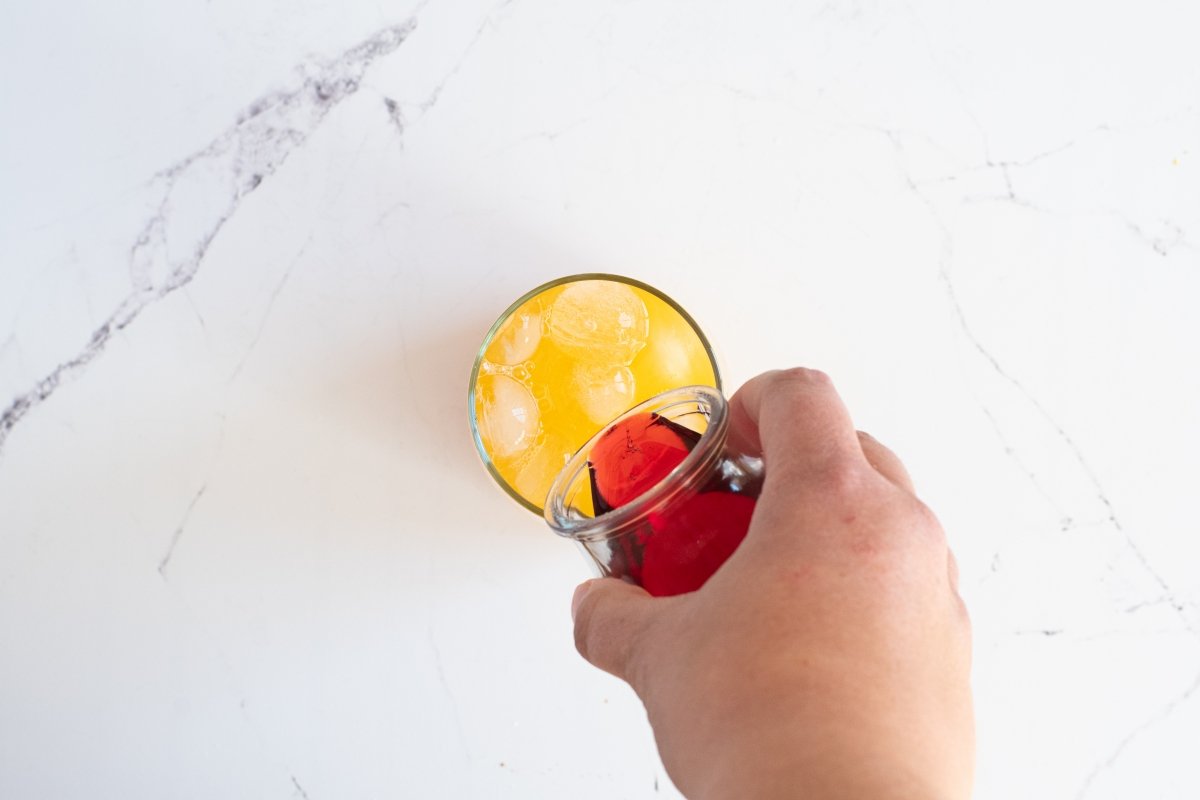 David Hidalgo
The decoration of this cocktail will be a slice of orange that we will add with the help of the tongs.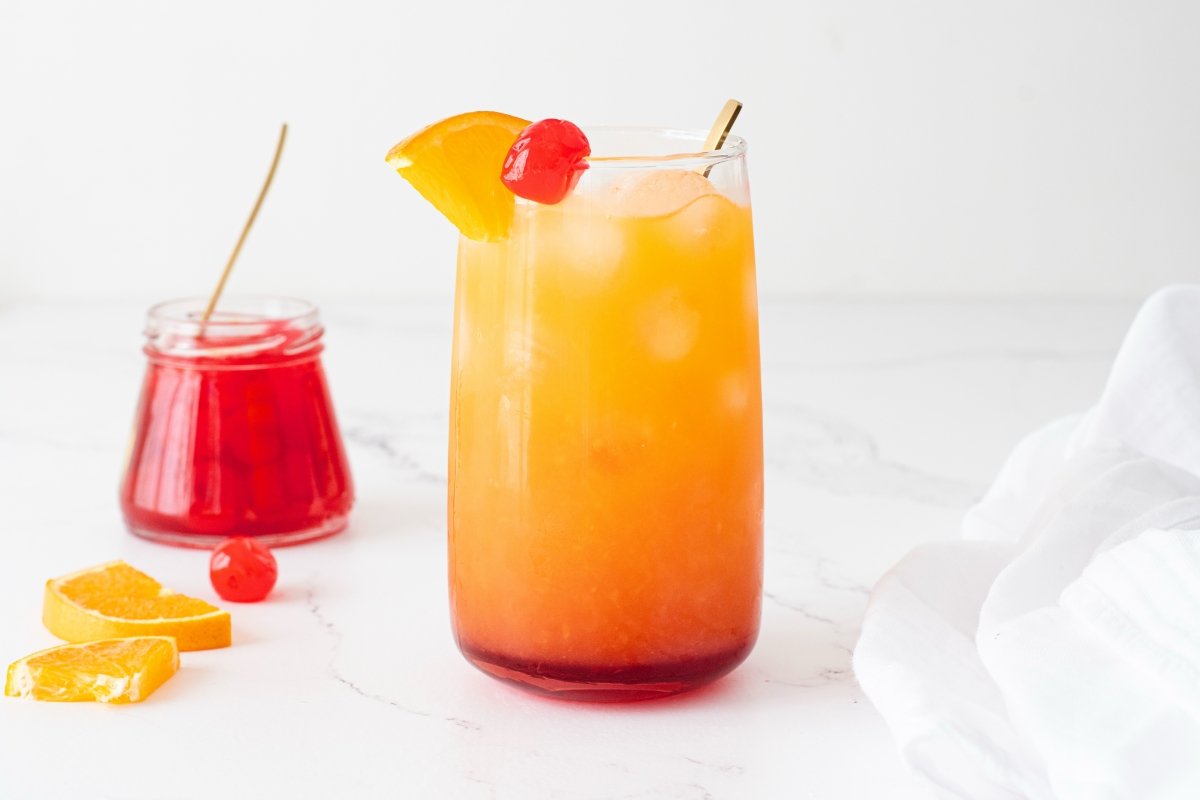 David Hidalgo
And finally a maraschino cherry.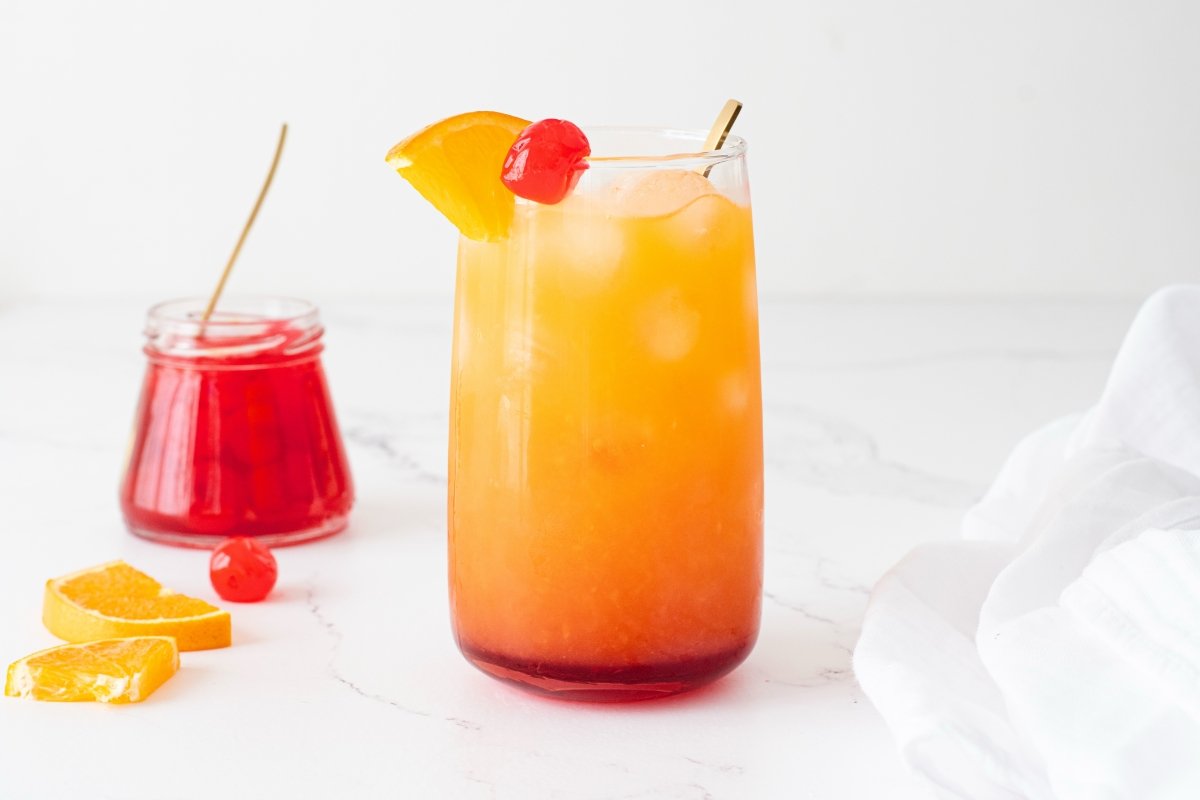 David Hidalgo
Ready to enjoy.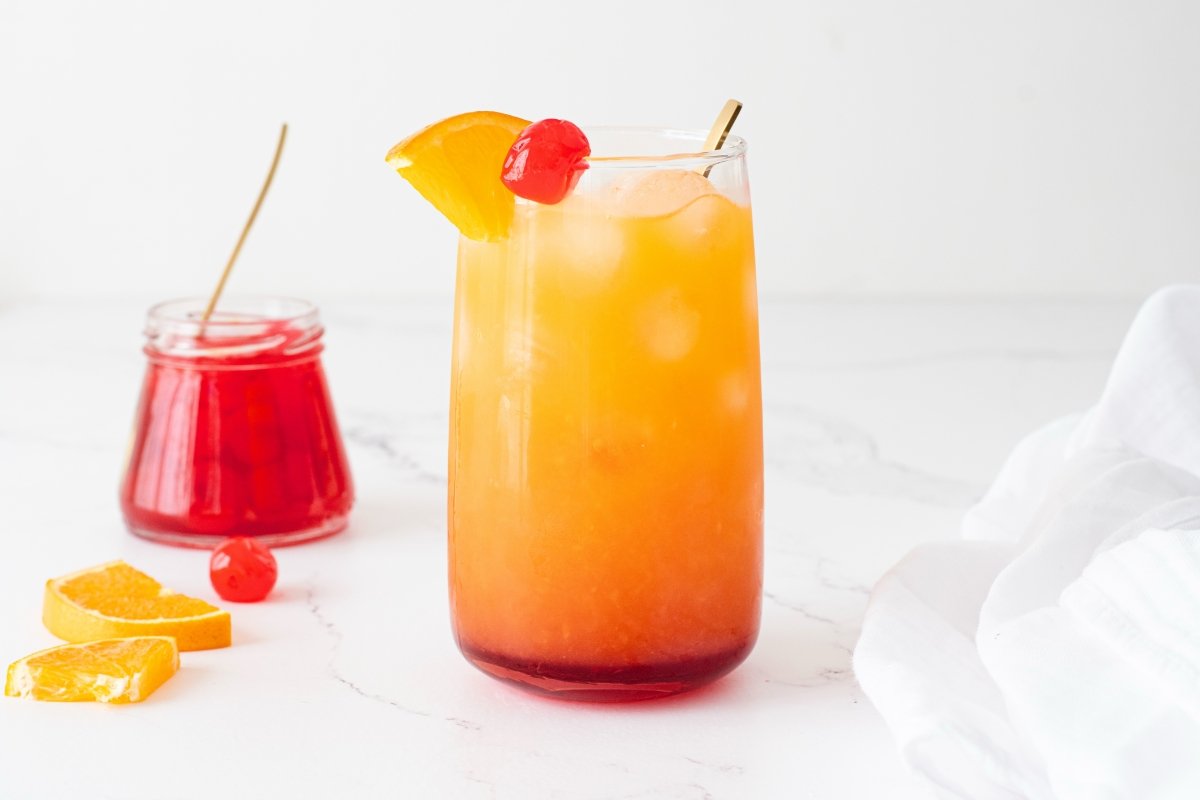 David Hidalgo
Easy preparation summary
We cool the glass with ice
Add the tequila and orange juice
Carefully add the grenadine
Decorate with a slice of orange and a maraschino cherry