Chia pudding made from Chia seeds come from the plant called Sagecultivated in Mexico and other Central American countries. These seeds are rich in fiber and they have a great capacity to absorb water, thus increasing their volume and, therefore, the feeling of satiety with their consumption, something to take into account when using it in preparations like the one we are proposing today when we talk about quantities.
For hydrate chiaIn this case, we have used rice drink, but you can use any other vegetable drink, whole or skimmed milk. It is the good thing about chia, which adapts to all our tastes. Chia can also be hydrated with blended fruits and even with vegetables or broths to use it in savory preparations.
For today's chia pudding, we have also used agave syrup to sweeten and a bit of vanilla paste to provide a sweeter flavor. We have accompanied it with tangerine segments, although who says tangerine says banana, red fruits, apples, pears… This pudding is so versatile that you can adapt it to your tastes. Below is the recipe.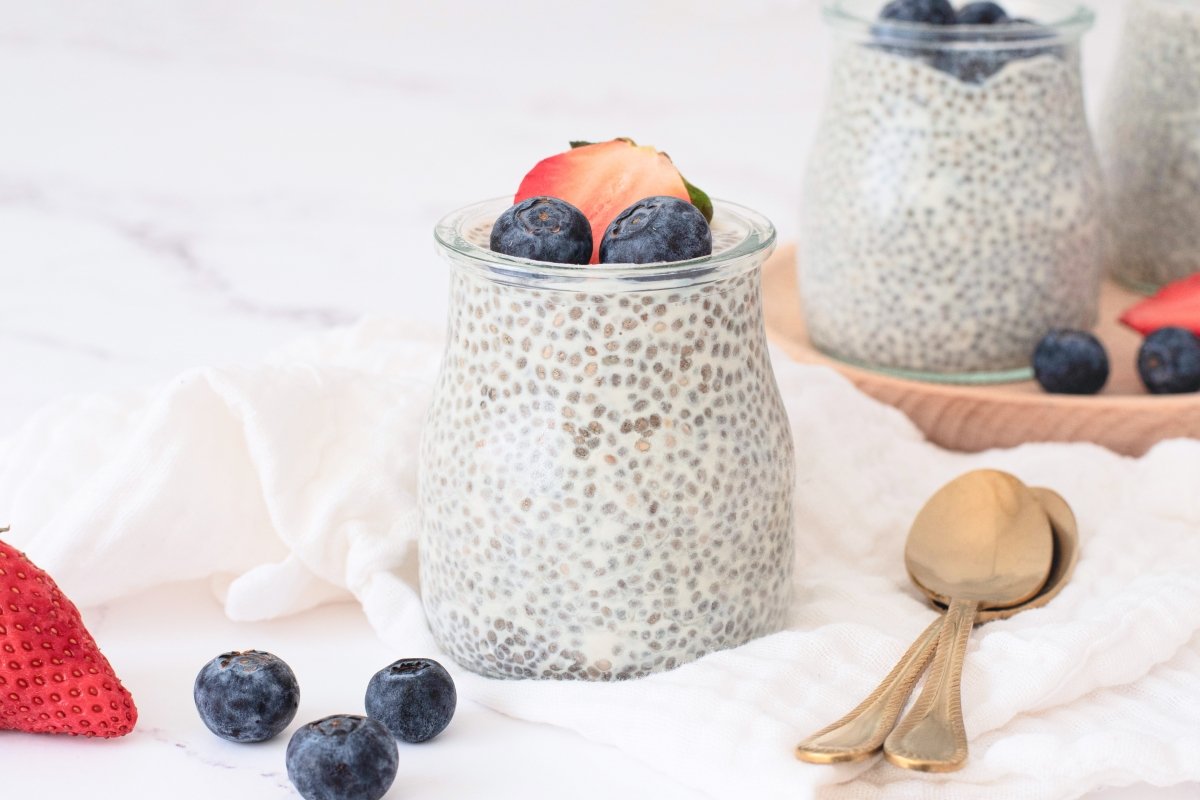 sofia de la torre
recipe information
Preparation time: 10 minutes
total time: 10 minutes (plus a minimum of 5 hours of rest in the fridge)
Calories per serving (kcal):157
Chia pudding ingredients for 4 people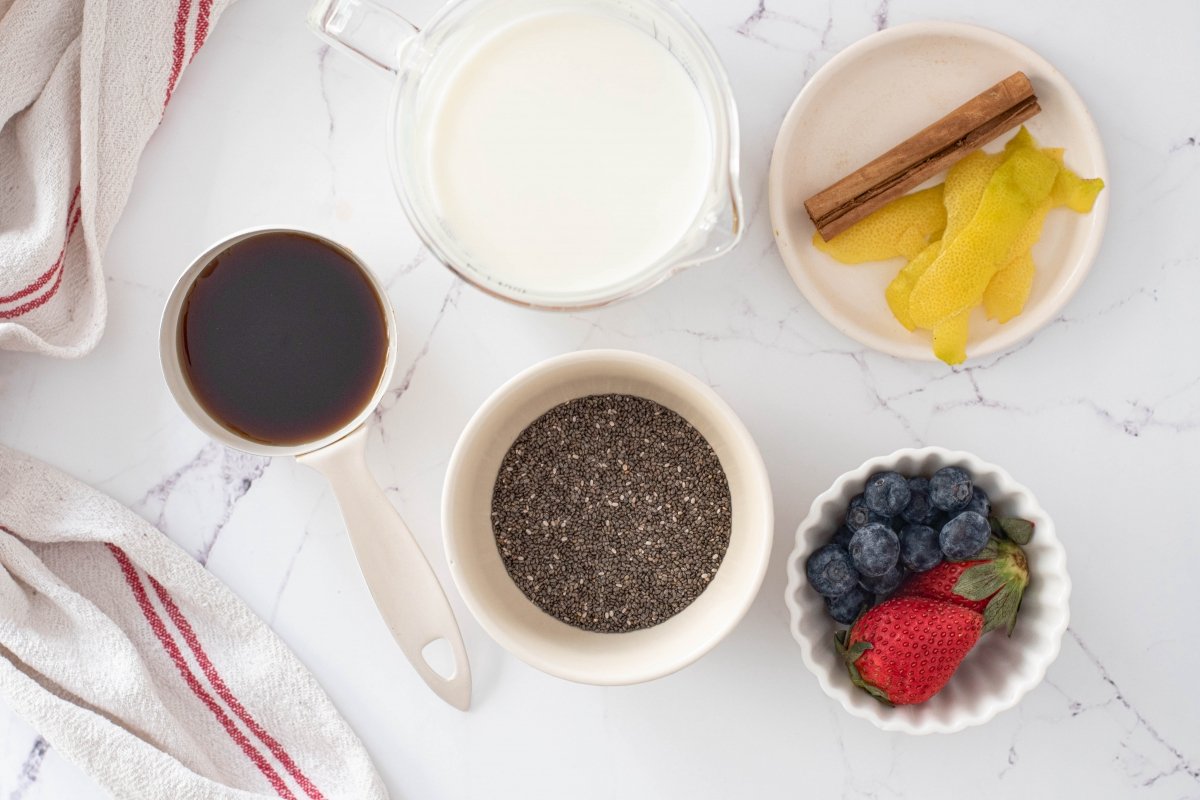 sofia de la torre
How to make chia pudding
We sweeten 500 ml of rice drink with 1 tablespoon of agave syrup. If you like it sweeter, you can add a little more syrup or even replace it with honey or any other sweetener to your liking.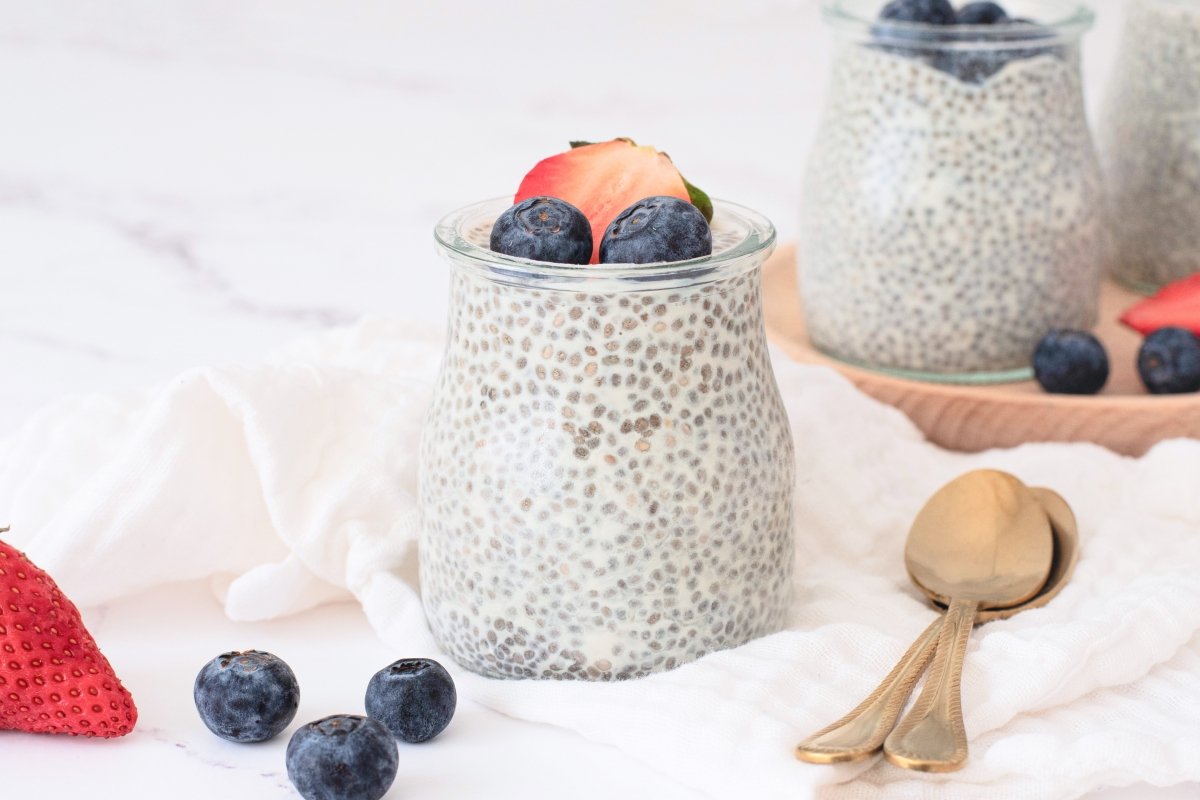 sofia de la torre
We also add 1 teaspoon of vanilla paste to the milk. If you don't have it or you don't like it, it can be replaced by cinnamon powder or other spices, or by lemon, orange zest…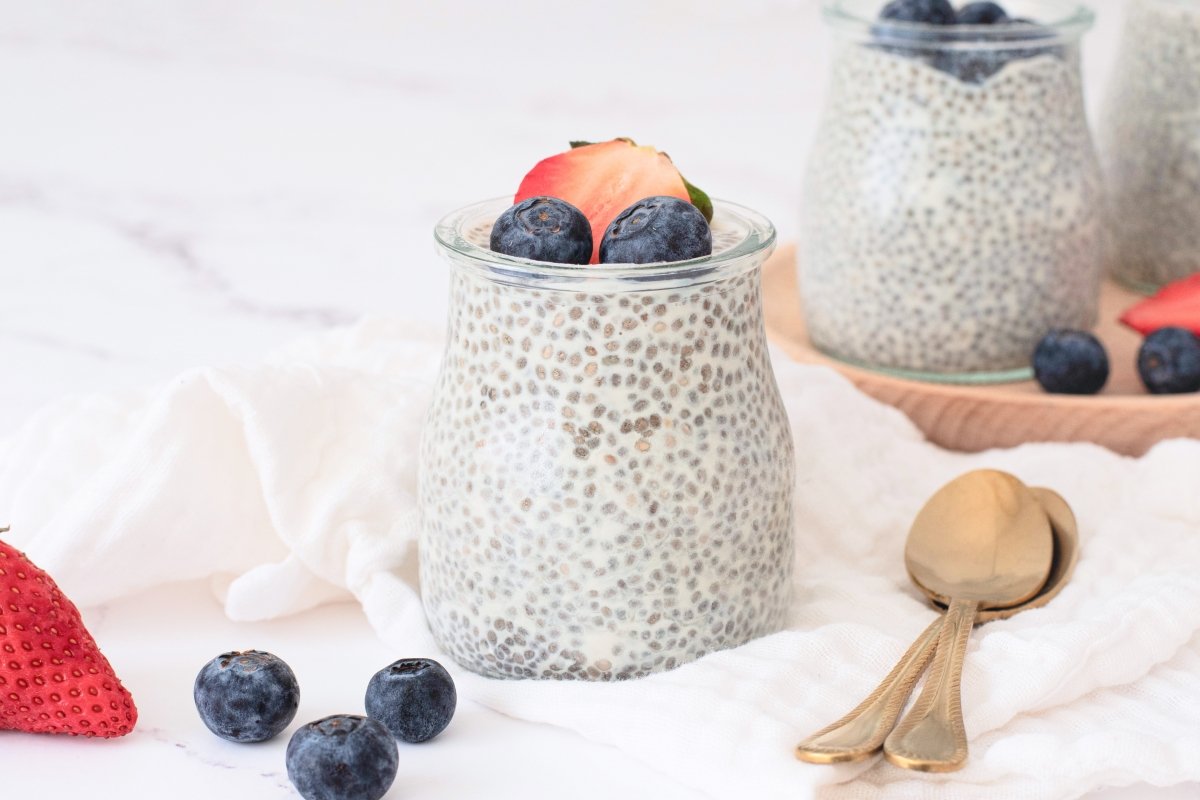 sofia de la torre
Prepare four glasses of the same size and put 15 g of chia seeds in each one, a total of 60 g of seeds.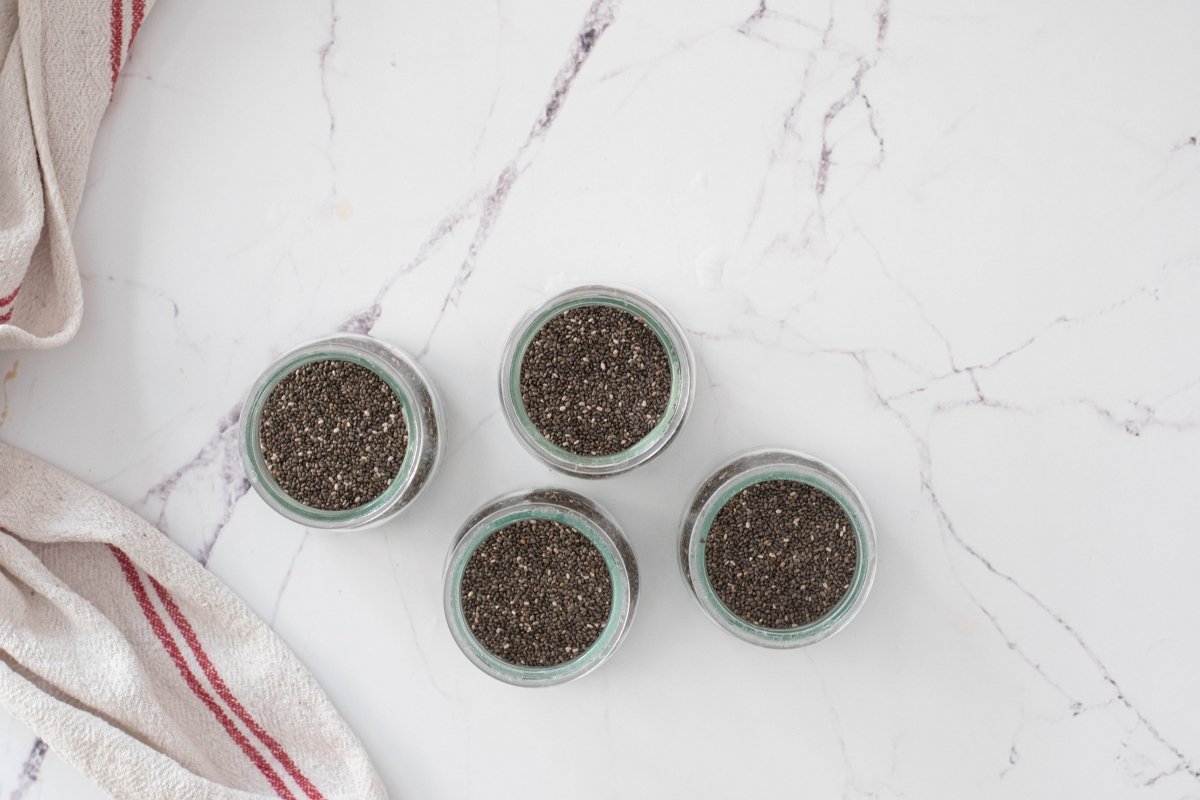 sofia de la torre
Divide the 500 ml of rice drink with syrup and vanilla among the four glasses with chia seeds.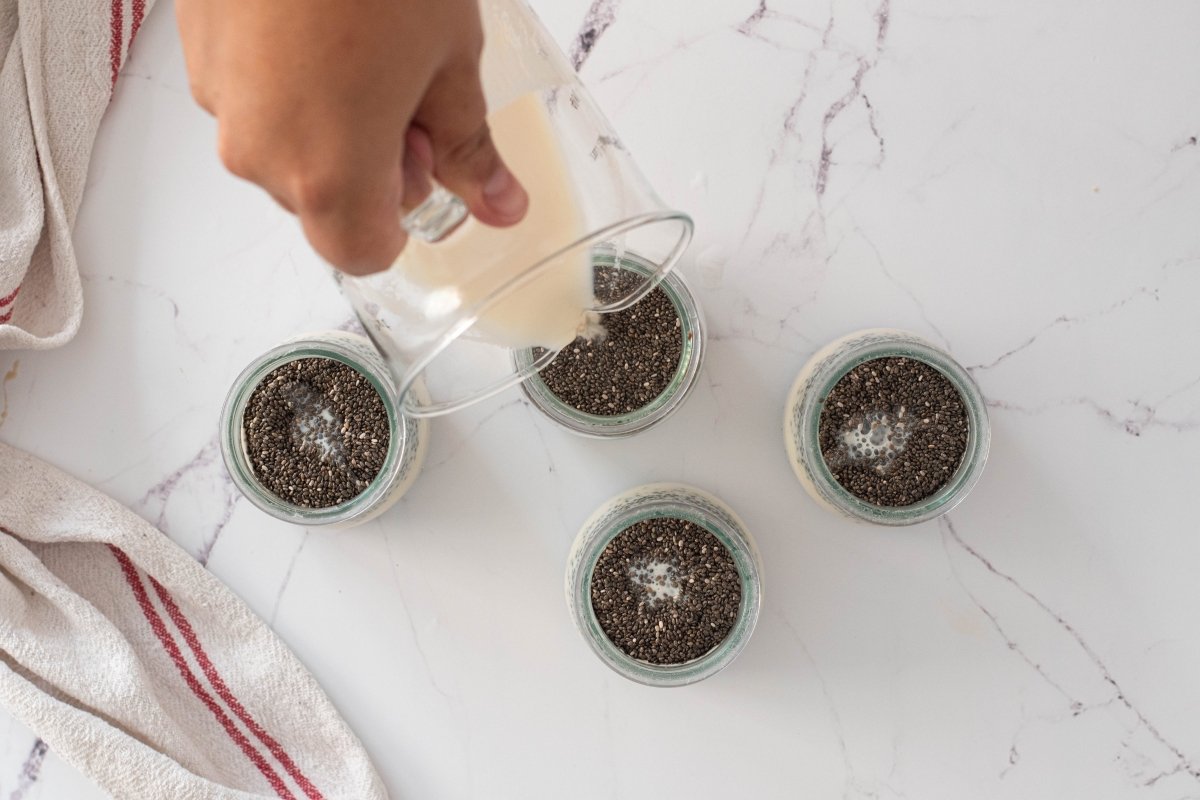 sofia de la torre
We mix the contents of the glasses very well until the rice drink has absorbed all the seeds. We wait a bit before taking the glasses to the fridge to stir the seeds again with the rice drink, thus avoiding lumps from forming.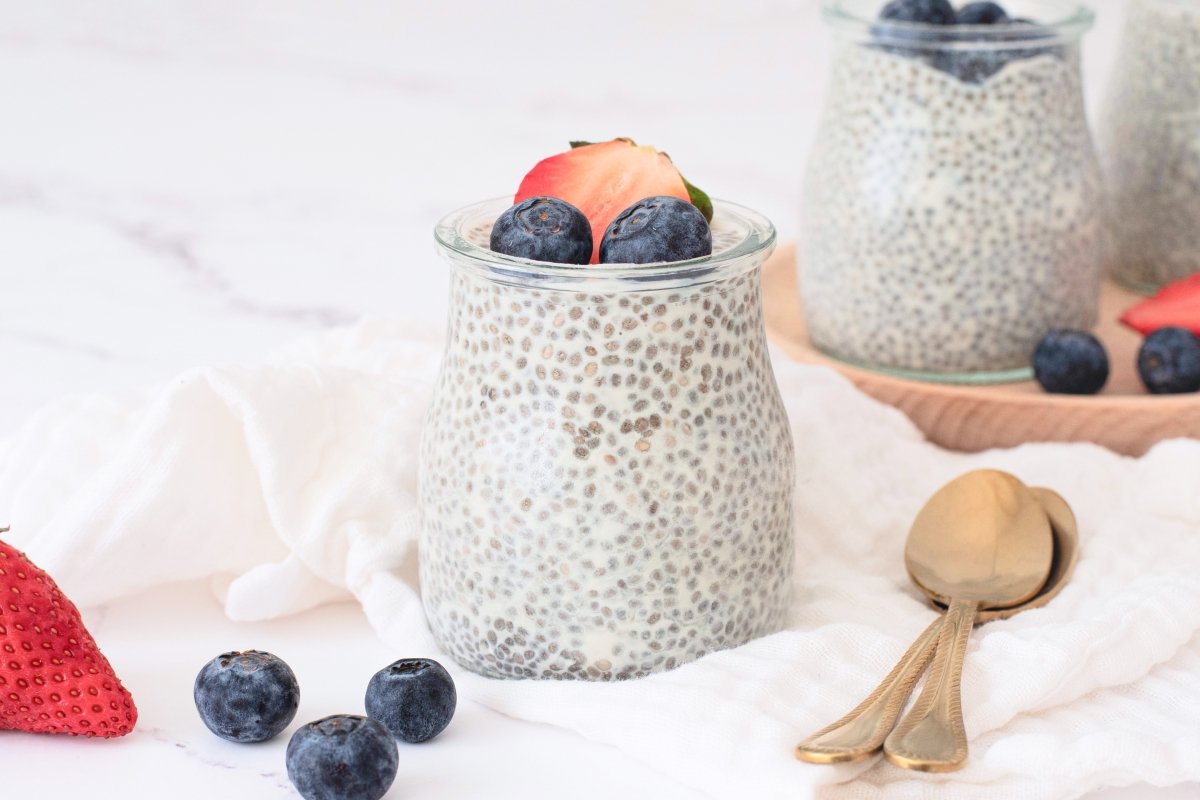 sofia de la torre
We've been in the fridge for a minimum of 5 hours or, better yet, overnight. Just before serving the pudding, we decorate it with the fruit that we like best on top.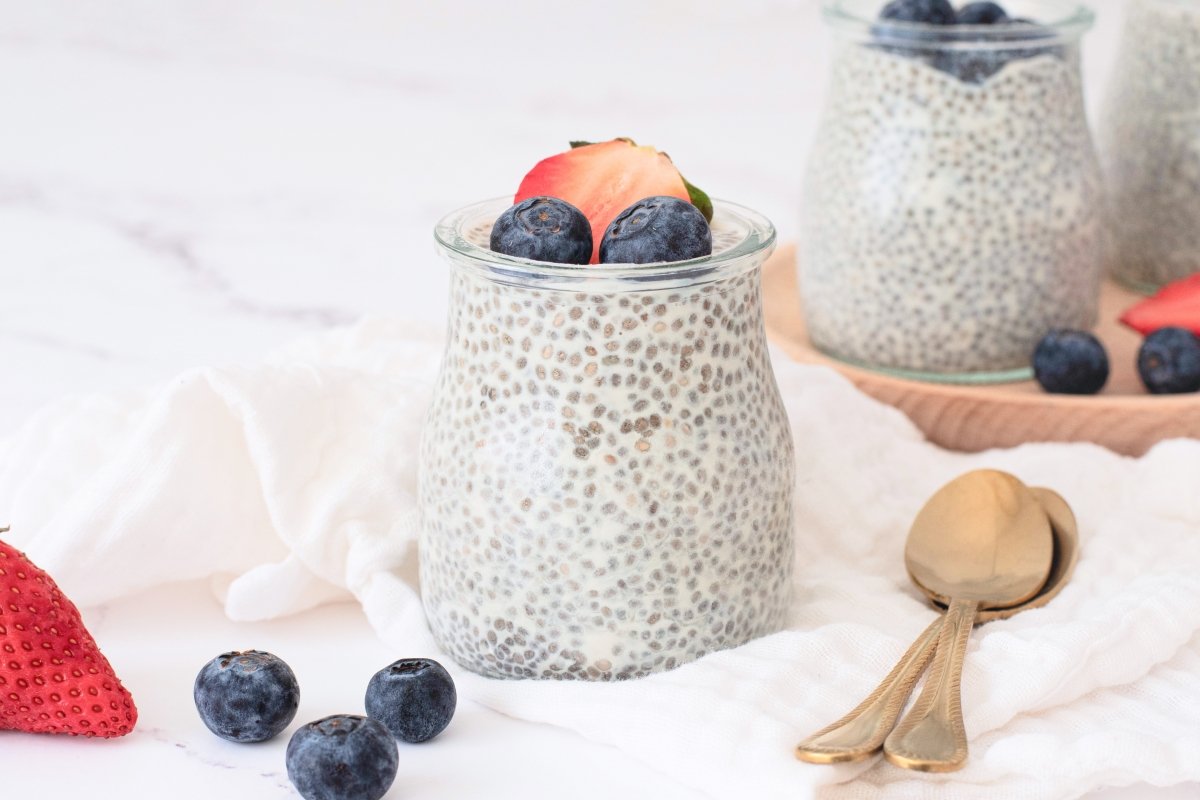 sofia de la torre
Easy preparation summary
We sweeten the rice drink with agave syrup
Add the vanilla paste
Divide the chia seeds into 4 glasses
We distribute the sweetened rice drink among the glasses with chia seeds
We mix the contents of the glasses
We take the pudding to the fridge for about 5 hours and serve it cold with fruit