Surely it has ever happened to you that you were taking a walk and you have succumbed to the temptation of frozen yogurt when you passed by a stall that sold it. Well, today the day has come when you are going to compete with them! We have a recipe especially for you, so you can enjoy a good yogurt ice cream at home. You will be surprised by its homemade flavor. Nothing to do with those sold in the store!
The preparation of this yogurt ice cream is quite simple, it has few ingredients and, in addition, compared to the commercial ones, it is much cheaper. The only thing you will need are things that you probably already have at home: yogurt, obviously, cream and sugar. Nothing special, right? Simply with these three products, a very tasty frozen yogurt comes out, although also, if you have access to it, you can replace part of the normal sugar with what is known as inverted sugar, since it makes it easier for it to be very creamy. Don't worry, in the recipe we tell you both ways to do it.
And the eternal question, will you need a refrigerator? Well, it will be your choice, here we are going to give you the instructions so that nothing stops you and you can do it both with the machine and without it. In addition, you will also find a little advice so that you can serve it as cool as in ice cream parlors.
recipe information
Preparation time: 15 minutes
total time: 6 hours and 15 minutes
type of cuisine: international
calories: 165 kcal per 100 g
Yogurt ice cream ingredients for 8 people
500 g of natural yogurt (regular or Greek)
400 g whipping cream (cold from the fridge)
100 g of sugar (or 70 g of normal sugar and 30 of inverted sugar)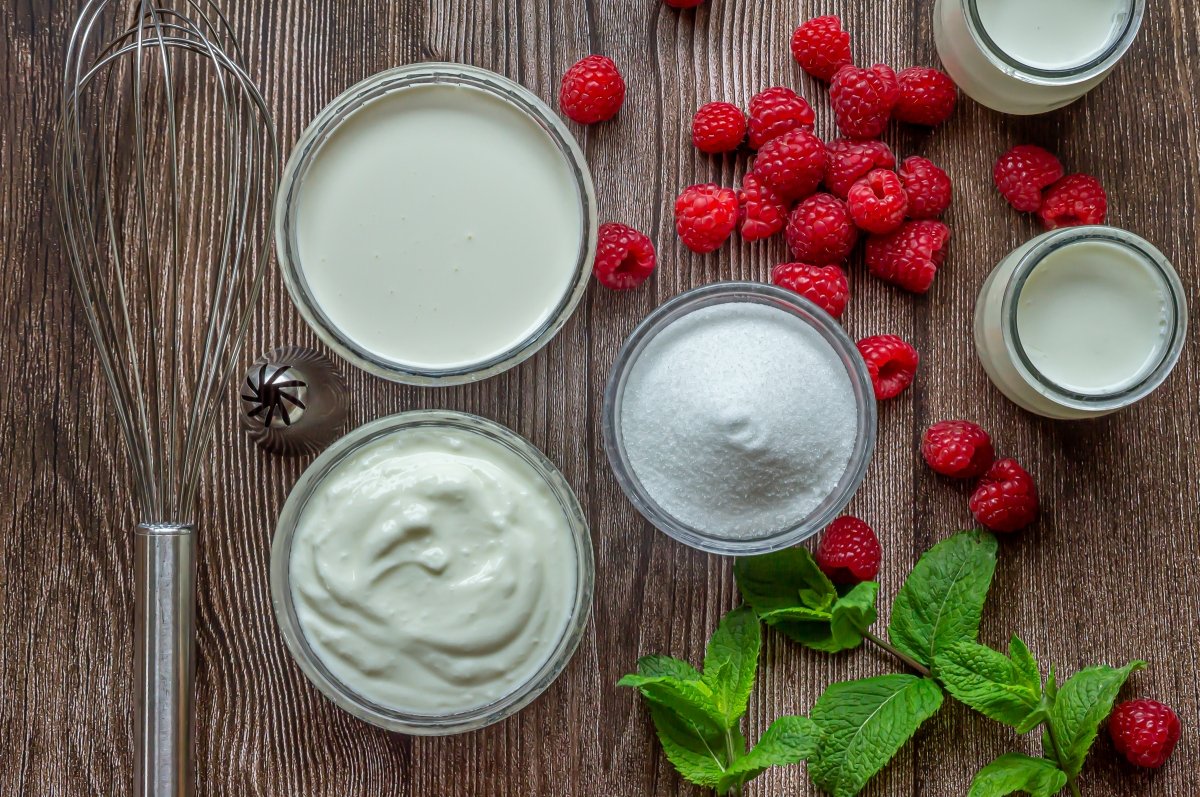 Damian Serrano
How to make frozen yogurt
First of all, mix the sugar with the yogurt. If we use invert sugar, we also add it now.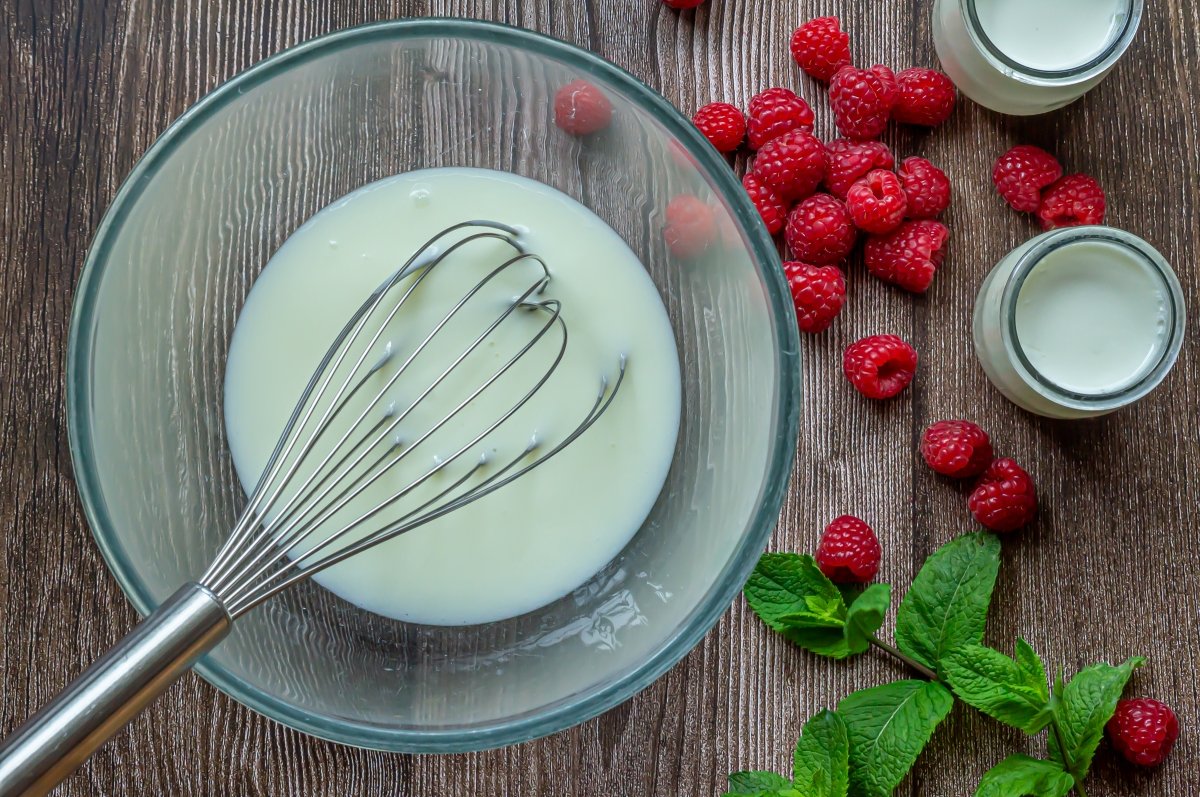 Damian Serrano
The next step is to mount the cream by beating it with a whisk. To make it easier for him to whip, use the cream as cold as possible, straight from the fridge. Likewise, if the rods and the bowl where it is going to be mounted can also be cooled, much better.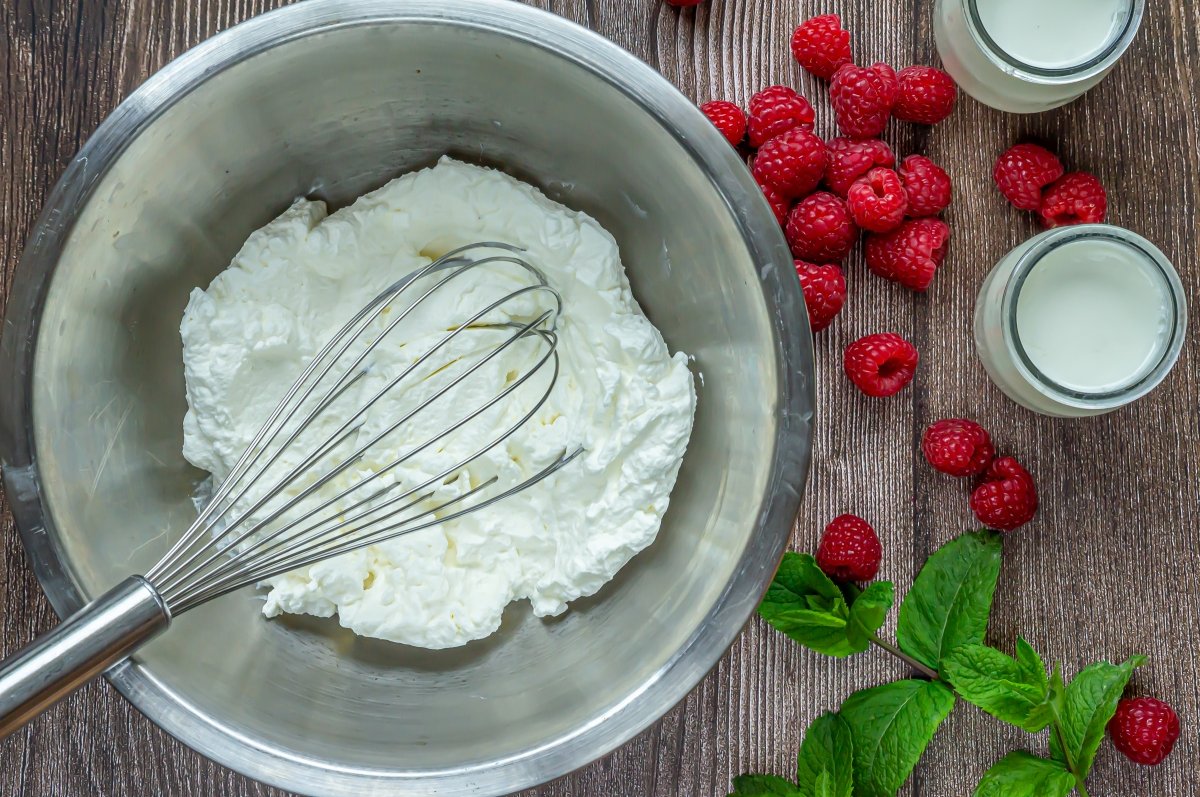 Damian Serrano
Now we add the cream to the yogurt. We do it three times. The first time we can mix it normally, but then the other two times we will integrate it with a silicone spatula, making enveloping movements so that the cream does not fall.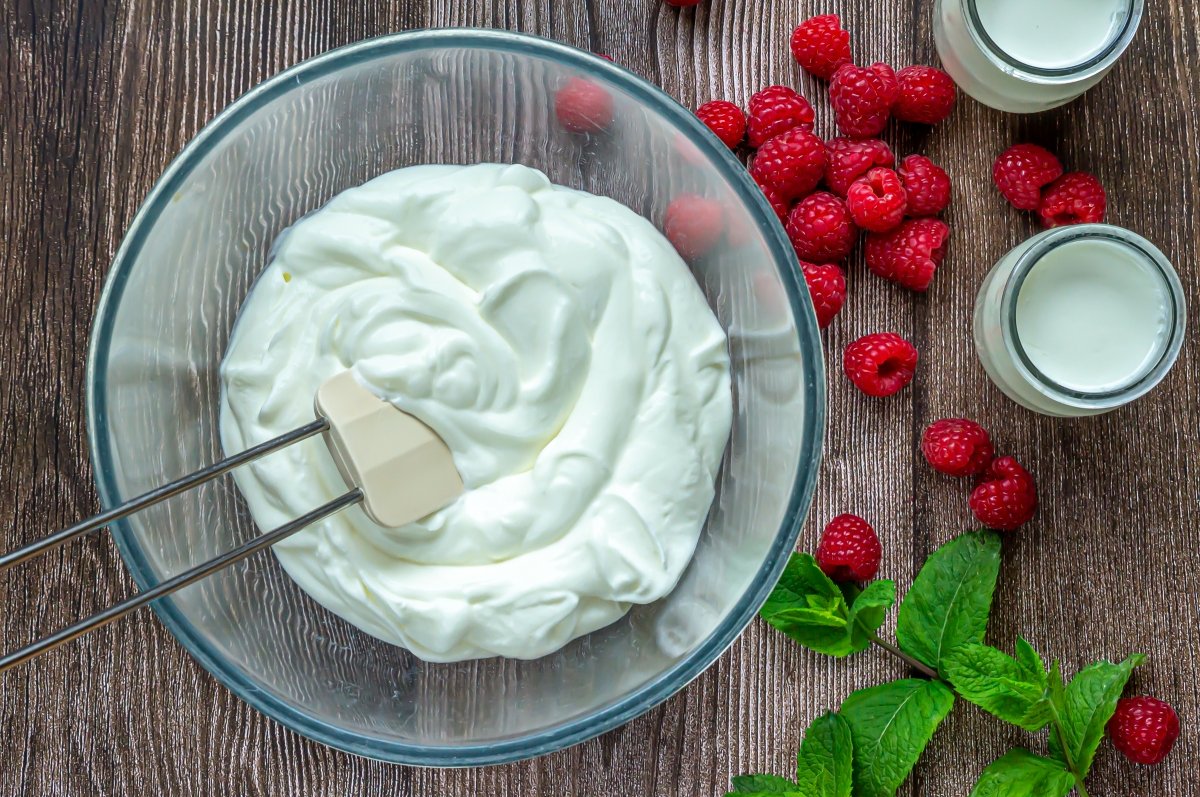 Damian Serrano
Transfer the mixture to a container with a lid and bring it to cool. If we don't have a fridge, we put it in the freezer and every half hour we take it out and beat it to prevent it from crystallizing. We do this about 4 or 5 times and then leave it until it finishes freezing. If we have a refrigerator, we butter it according to the instructions of our machine and then we store it in the freezer.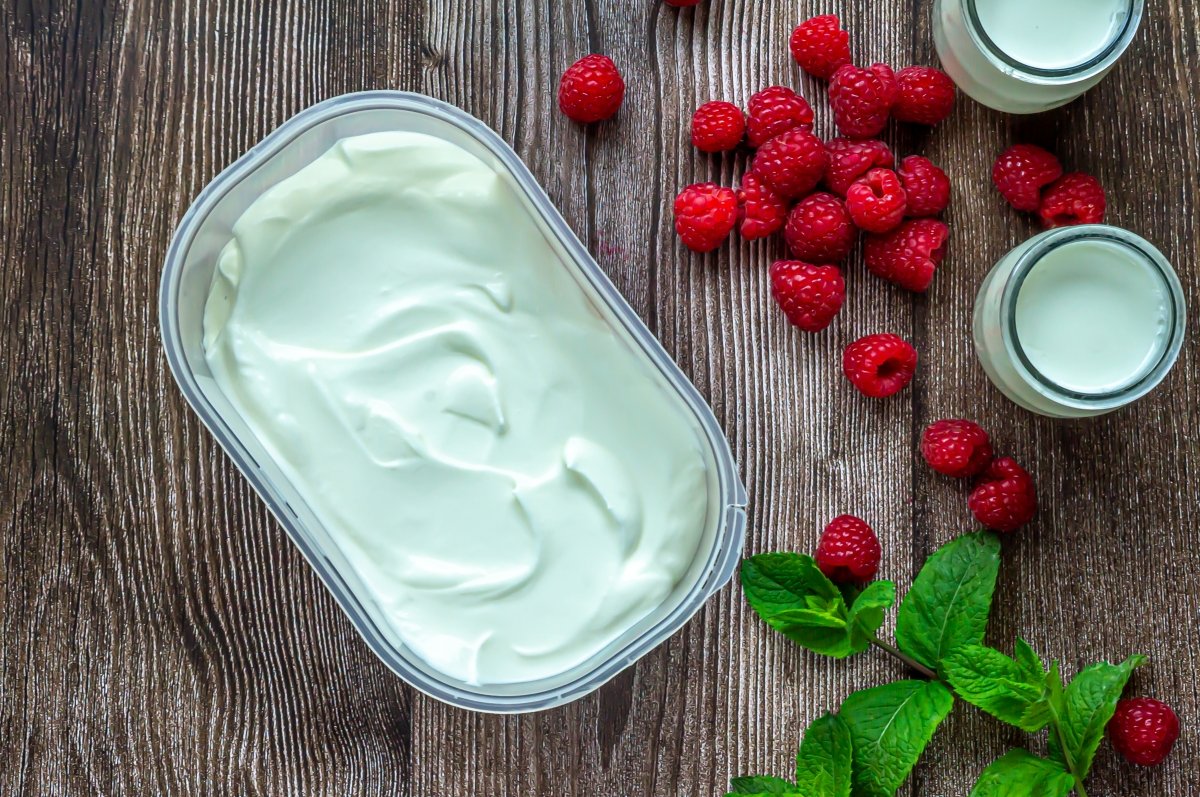 Damian Serrano
Now we would have our yogurt ice cream ready, but if we want to serve it as in the ice cream parlors, we take the portion of ice cream that we want to serve, we put it in the chopper accessory of the blender or the kitchen robot and we give it a few turns so that it acquires a creamy consistency. We introduce it into a pastry bag with a star-shaped nozzle and serve immediately in bowls.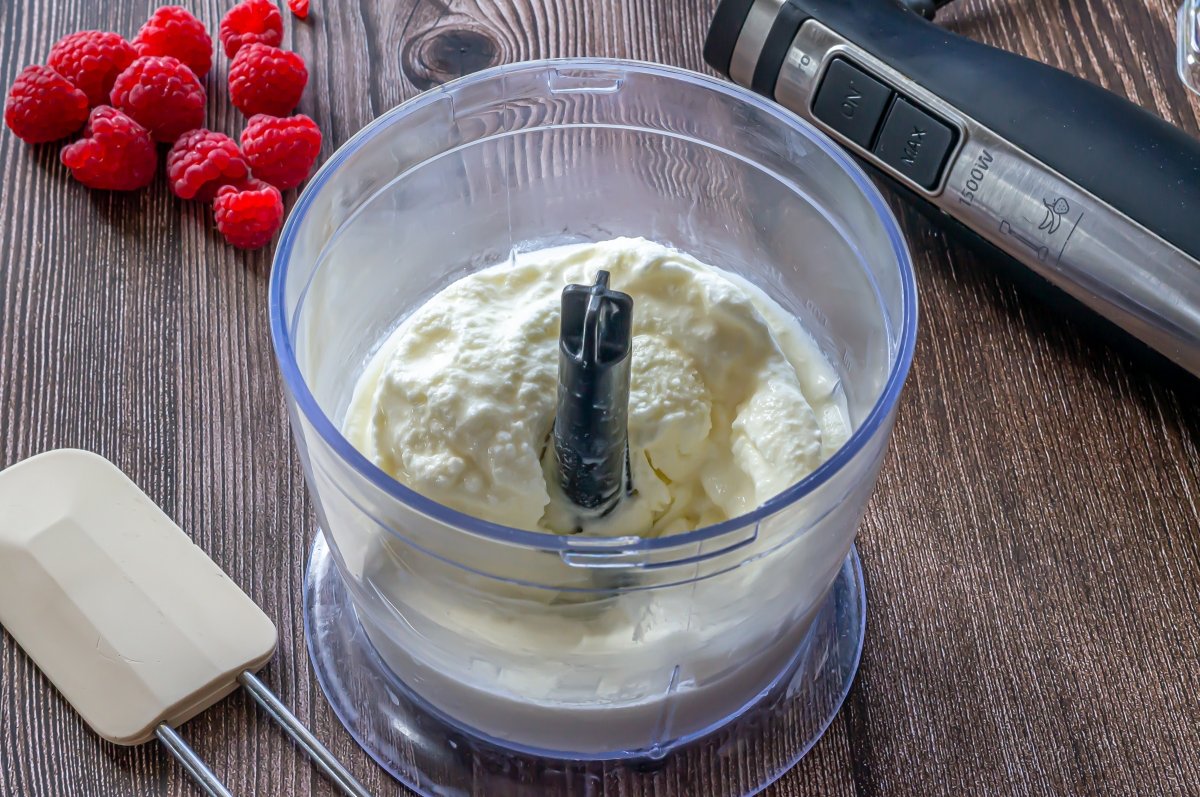 Damian Serrano
Easy preparation summary
Mix the sugar with the yogurt
Whip the cream
Incorporate the cream into the yogurt with a silicone spatula and with enveloping movements
Put the mixture in a container with a lid. To do it without a fridge, freeze for 6 hours and at first, beat it every half hour about 4 or 5 times. With refrigerator, butter according to manufacturer's instructions
If you want to serve ice cream, mix the ice cream with the chopper accessory of the blender or food processor. Serve with the piping bag