Drunken dessert, how to make the best version at home. This argentinian dessert Its main influence is the Spanish Baba brought to the American continent from the other side of the pond. It is also known as vanilla dessert.
The base of this dessert is the ladybug biscuits known in Argentina as vanillas, soaked in sweet wine. Then they are covered with a light cream that can be vanilla custard, chocolate custard or whipped cream and cream cheese with dulce de leche. This last one is the version that we are going to prepare today.
Other ingredients that are also added to this drunken vanilla dessert are sliced ​​bananas or strawberries. Some chopped walnuts to decorate, they are also great. Let's go with the recipe!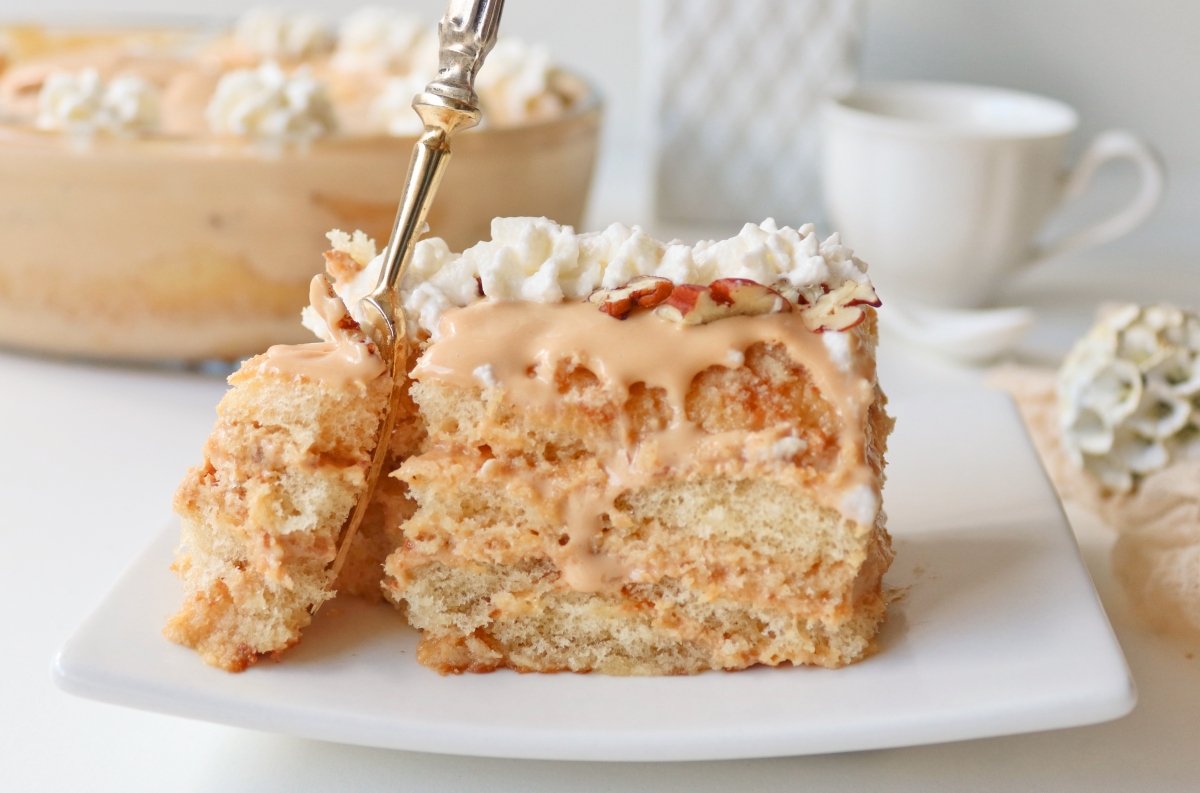 sofia de la torre
recipe information
Preparation time: 30 minutes
type of cuisine: Argentina
Calories per serving (kcal):458
Drunken dessert ingredients for 8 people
300 ml of whipping cream (200 ml for the filling and 100 ml for decoration)
24 ladybug or vanilla biscuits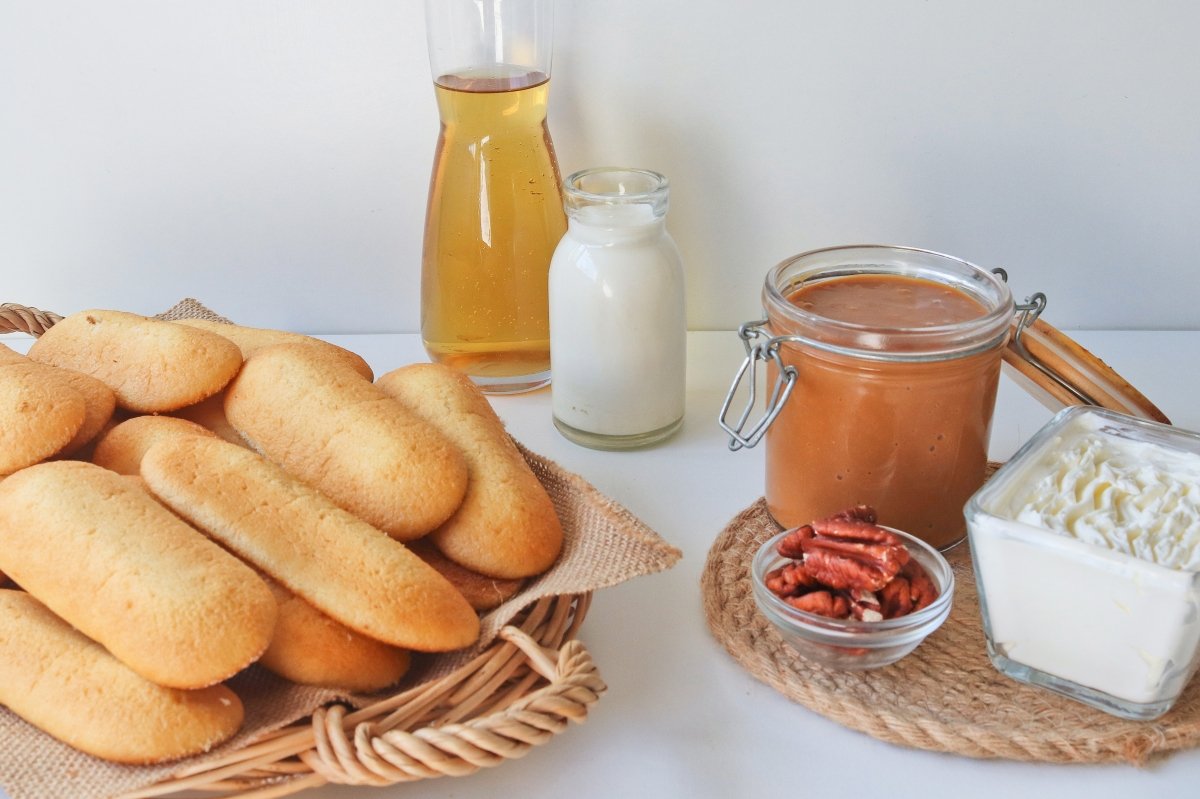 sofia de la torre
How to make boozy dessert
First of all, we will make the cream with which to cover the biscuits. To do this, we put 400 g of dulce de leche, 200 g of cream cheese and 200 ml of whipping cream in a bowl. Both the cream and the cheese will have to be very cold so that they can be well assembled.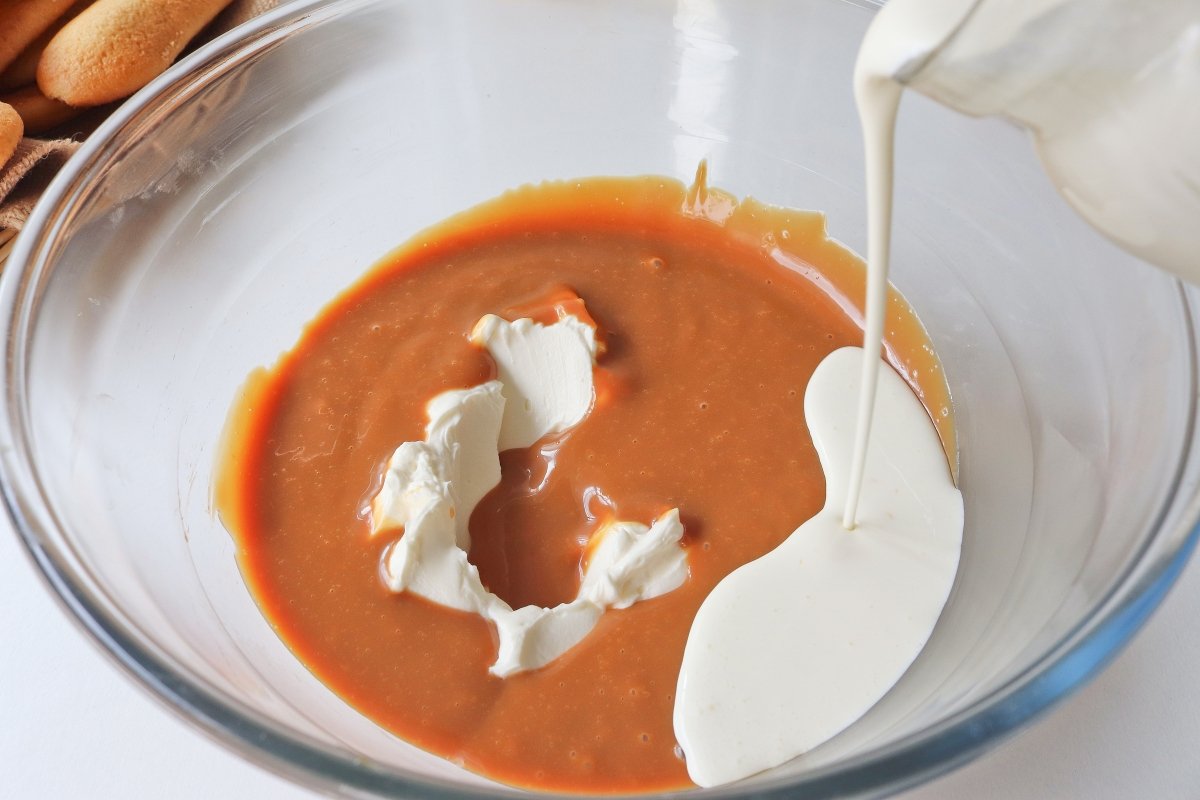 sofia de la torre
We beat the three ingredients until there are no lumps and the cream is slightly mounted. We reserve the cream.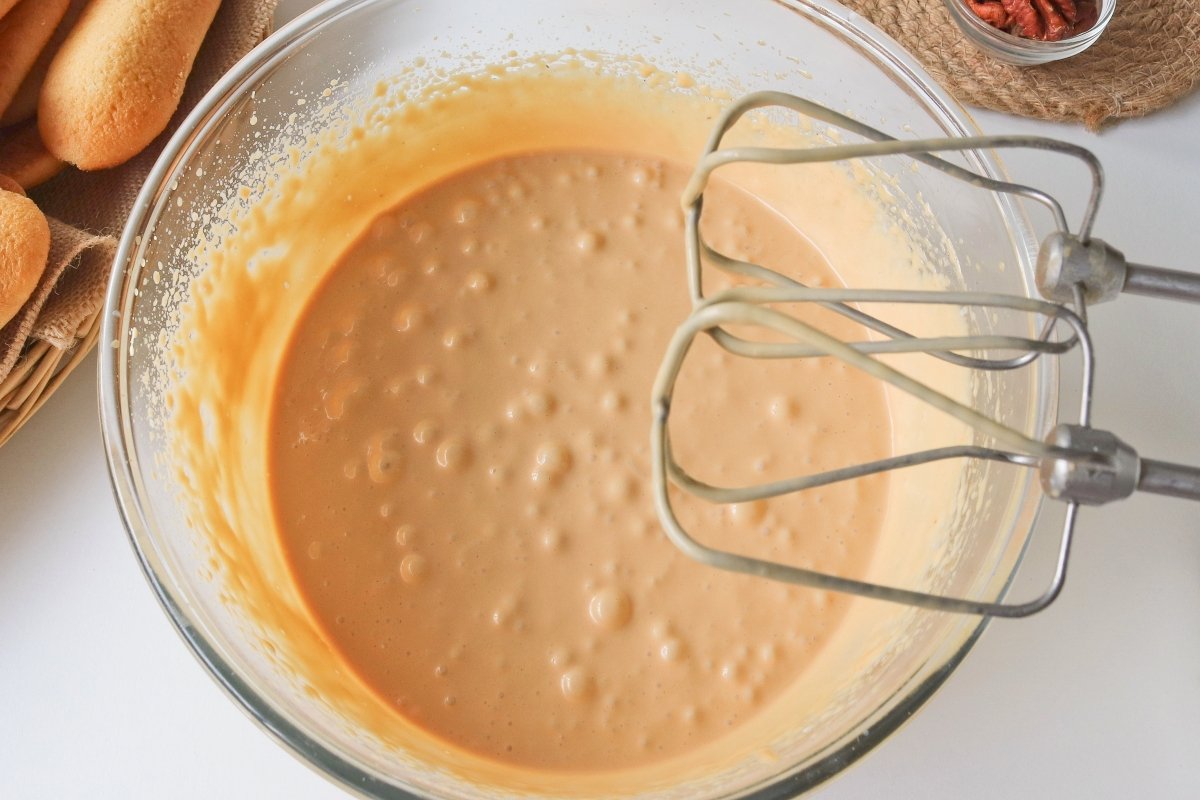 sofia de la torre
Next, we put 250 ml of sweet wine in a bowl and mix it with 50 ml of water to reduce the alcohol a bit. Then, we wet 24 ladybug or vanilla biscuits one by one and be careful not to soak them too much or they will break. We will be placing the vanillas in a mold suitable for the size of our vanillas, to form a first layer of drunken biscuits.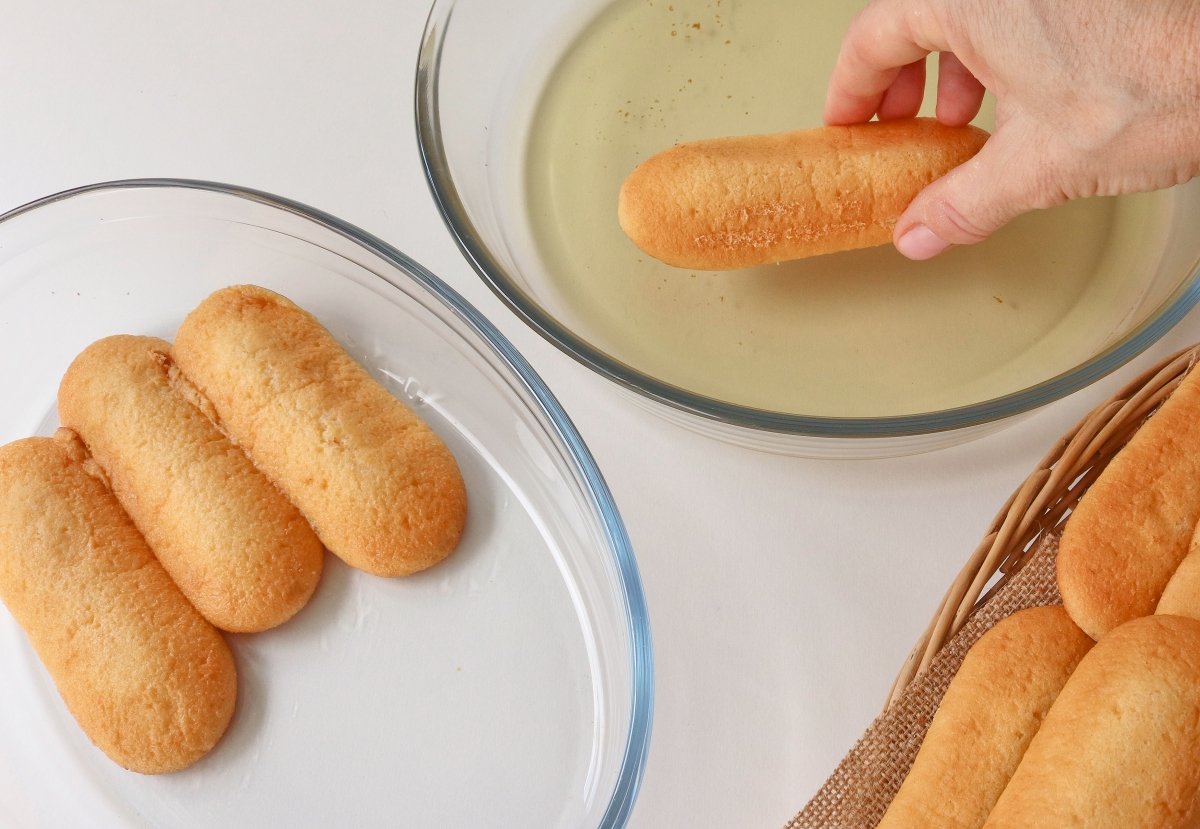 sofia de la torre
On top of the layer of drunk biscuits we put a third part of the dulce de leche cream. Next, we put a second layer of ladyfingers or vanilla biscuits again soaked in sweet wine. We continue with another layer of cream and finish with one more layer of biscuits and dulce de leche cream on top.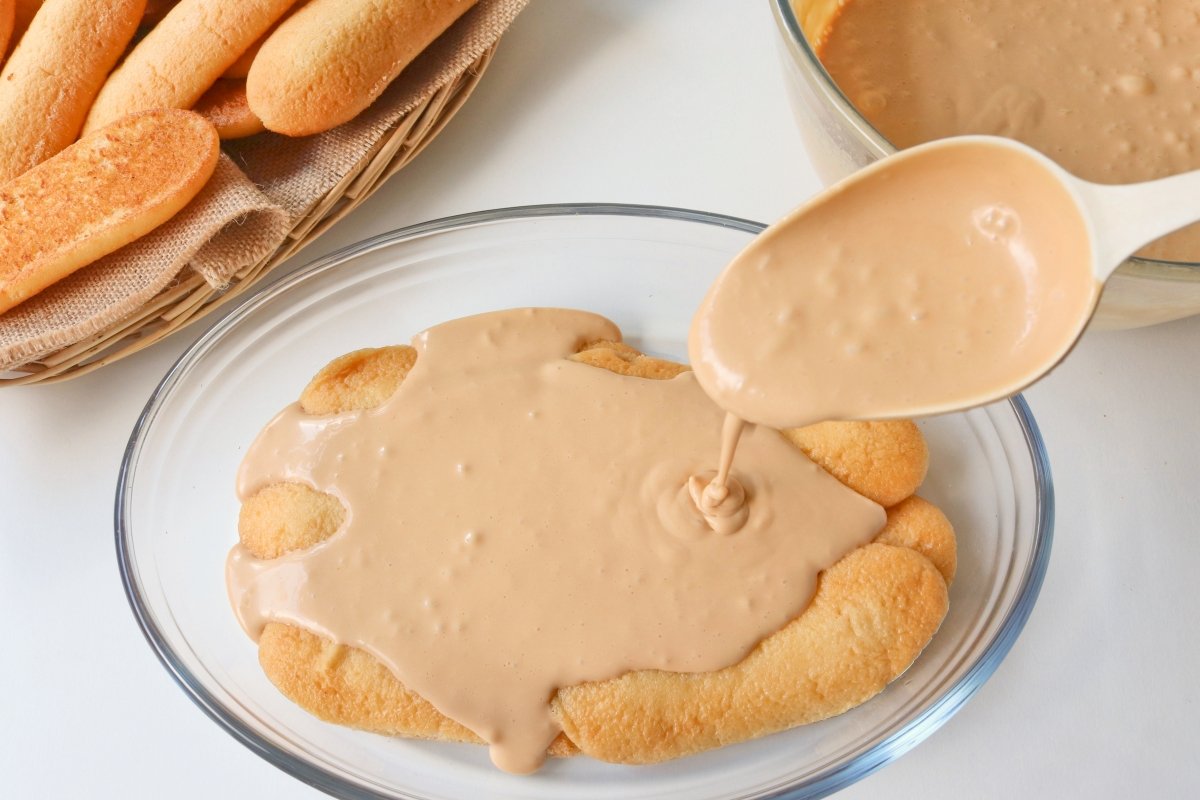 sofia de la torre
We take the mold to the fridge for 3 or 4 hours or overnight. After this time, we decorate it with 100 ml of whipped cream and 30 g of chopped walnuts.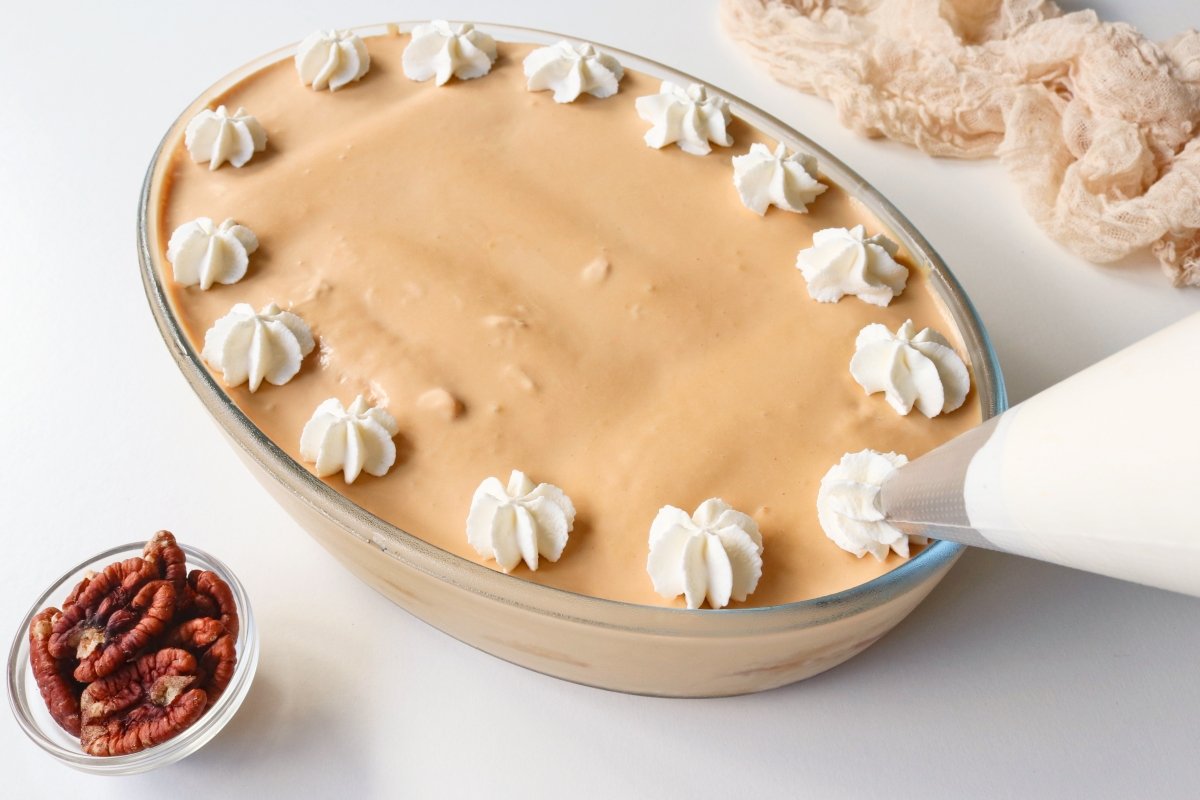 sofia de la torre
We cut the drunken dessert into portions and serve it cold.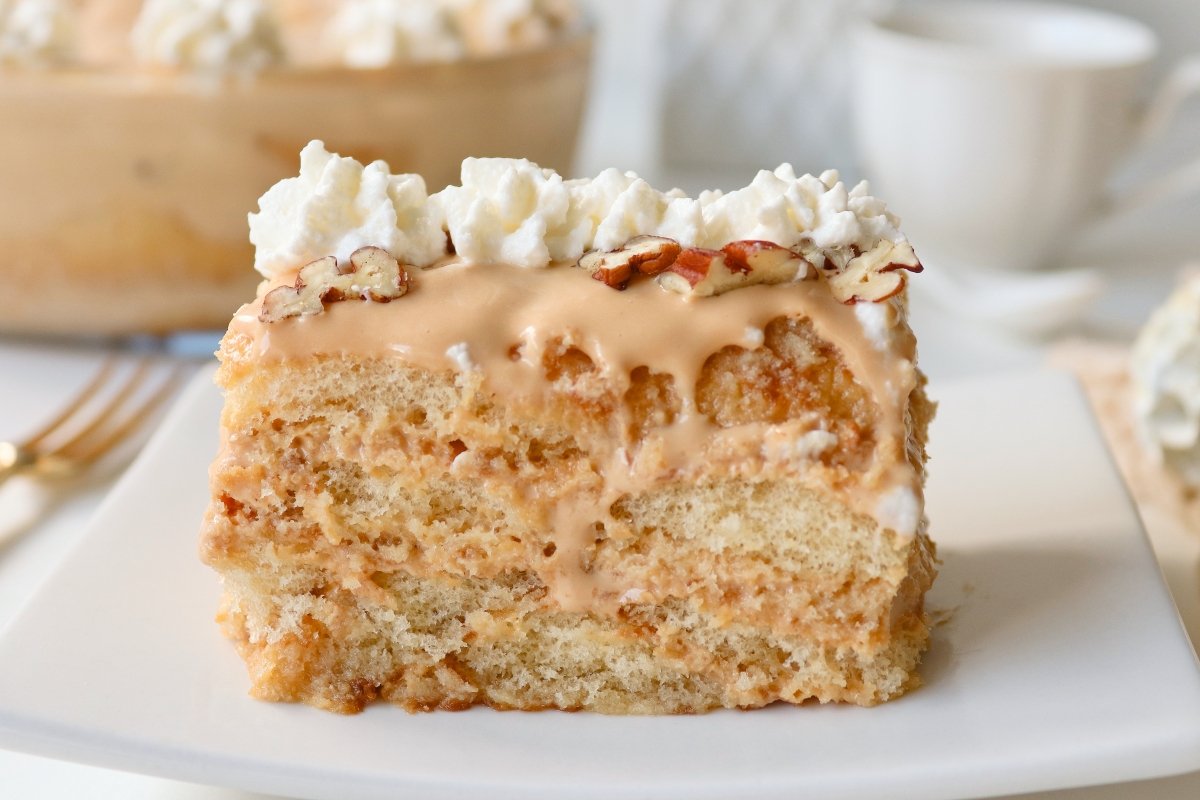 sofia de la torre
Easy preparation summary
Put the dulce de leche, the cream cheese and the whipping cream in a bowl
Beat the cream ingredients until lightly assembled
Dip the ladybug biscuits in the sweet wine mixed with water and place them on a tray or mold
We make three layers with the drunken biscuits and three layers of dulce de leche
We take the mold to the fridge for 3 or 4 hours or all night and decorate with whipped cream and walnuts
We cut the drunken dessert into portions and serve it very cold