Chocoflan, also known as impossible cake or magic flan and chocolate cakeIt is a dessert that is as delicious as it is spectacular, although don't be scared by its name, its list of ingredients, or its preparation! This is one recipe as easy as it turns out and, thanks to it, you will be crowned in any celebration to which you take it.
The different density of the two preparations, the flan and the chocolate cake, means that both layers remain perfectly separated. Thanks to this it will remain the dessert with the most showy cut you've seen in a long time, not to mention the incredible mix of flavors of vanilla custard and moist chocolate sponge cake. Let's go with the recipe!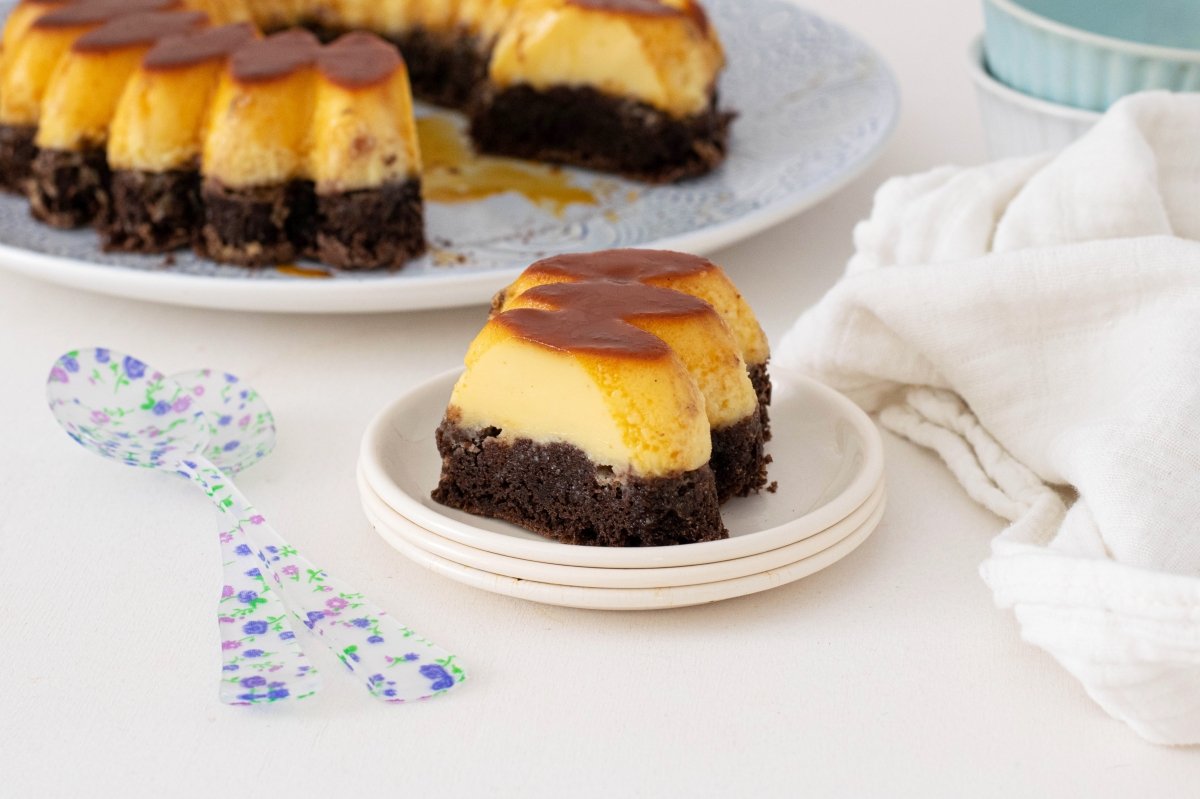 Marina Corma
recipe information
Preparation time: 30 minutes
total time: 1 hour and 20 minutes (plus cooling time)
type of cuisine: latin american
Calories per serving (kcal):283
Chocoflan ingredients for 10 people
For the caramel:
For the flan:
120 g of mascarpone cheese
60 g whipping cream (minimum 35% fat content)
For the chocolate cake:
15 g unsweetened cocoa powder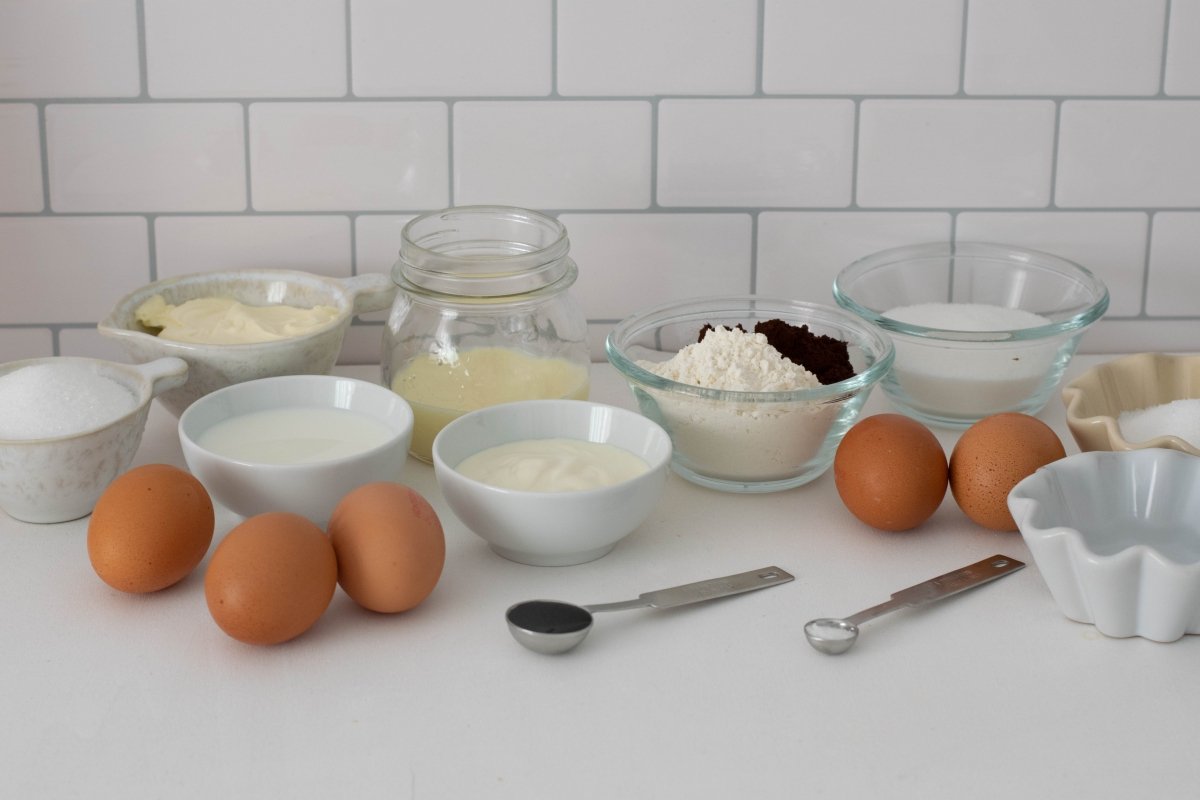 Marina Corma
Necessary utensils
Crown mold of approximately 23 cm in diameter
How to make chocoflan, impossible cake or magical flan and chocolate cake
To prepare the caramel, we put 70 grams of white sugar and 30 grams of water in a saucepan. Heat the saucepan over medium heat until the mixture is a light golden color. At that moment, we remove from the heat and pour the caramel into the base of the crown mould.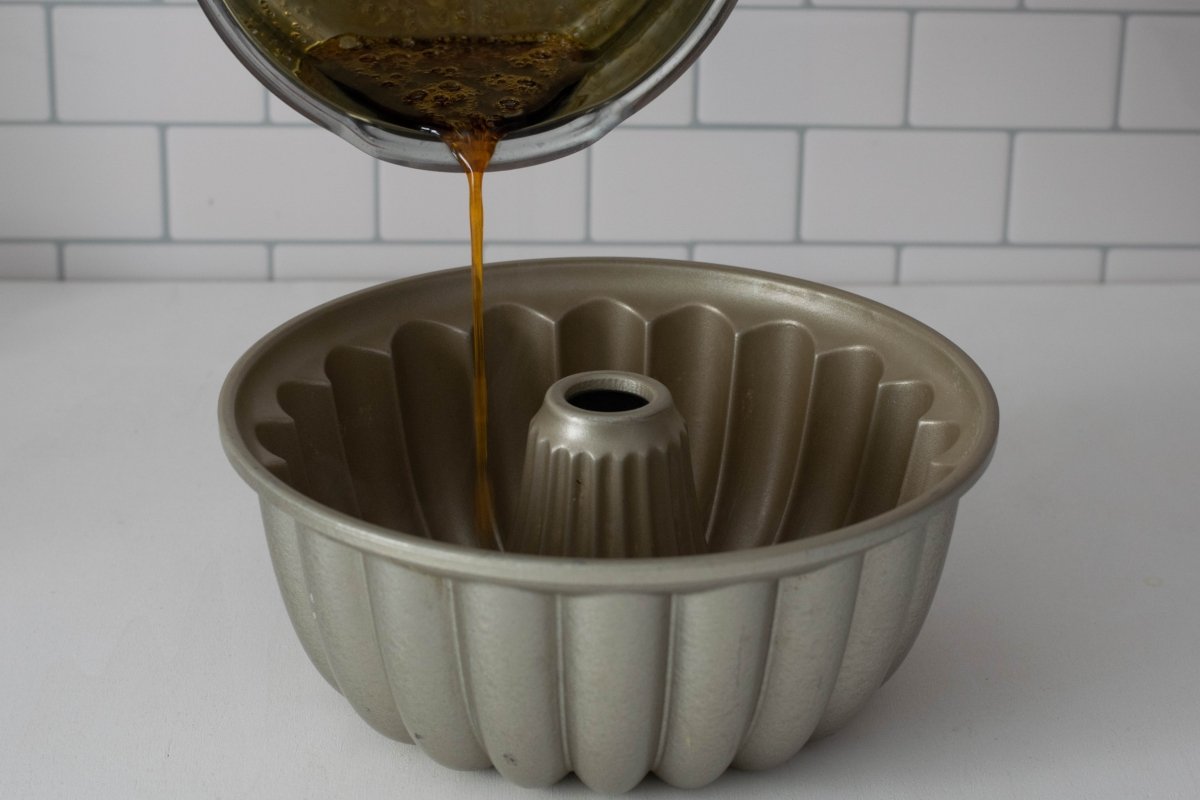 Marina Corma
To prepare the flan, we put 120 grams of mascarpone cheese and 90 grams of white sugar in a bowl. Mix well until both ingredients are integrated.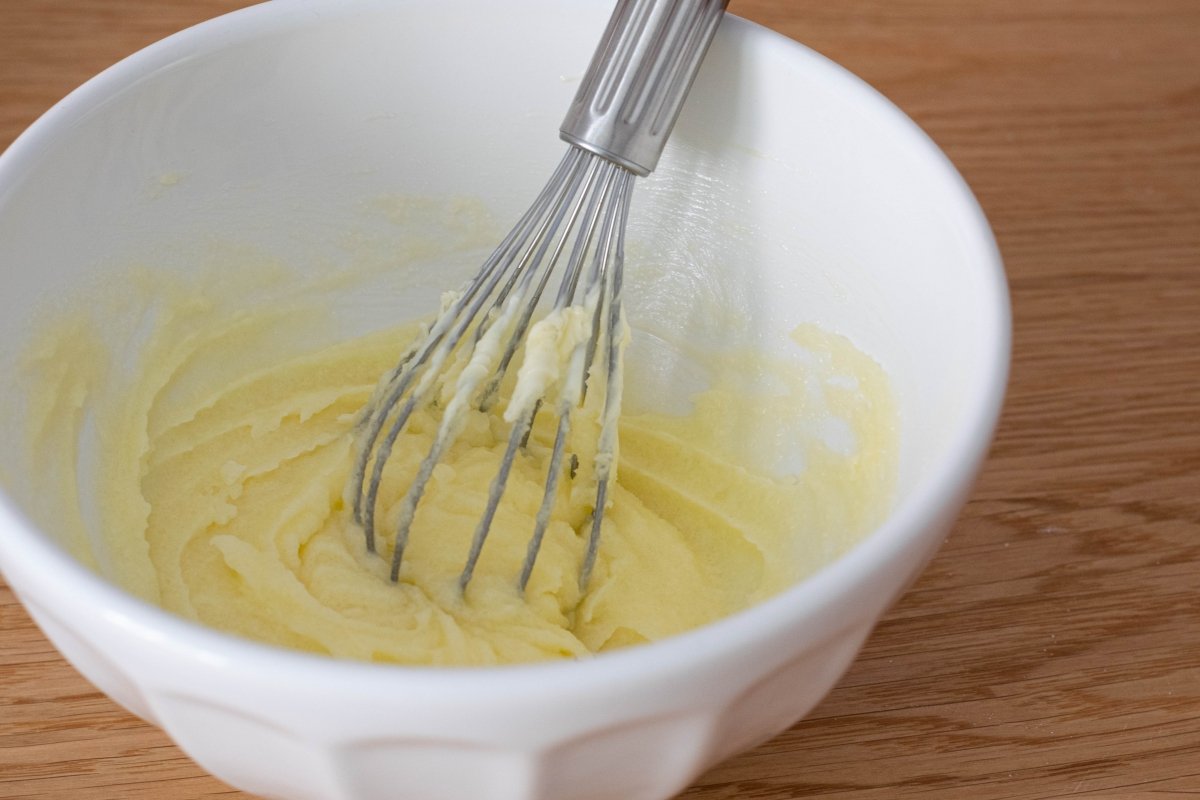 Marina Corma
Add 3 M eggs and mix everything well to integrate all the ingredients.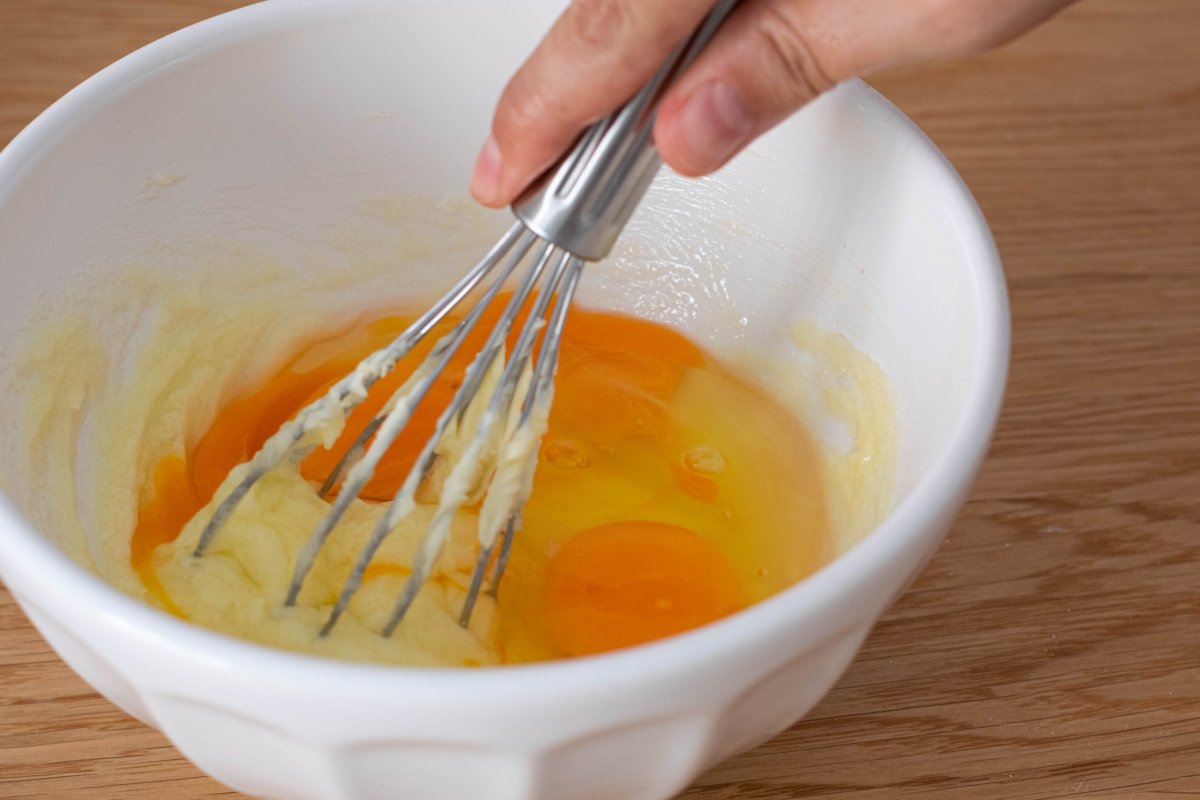 Marina Corma
We pour 100 grams of condensed milk and integrate this ingredient into the flan mixture.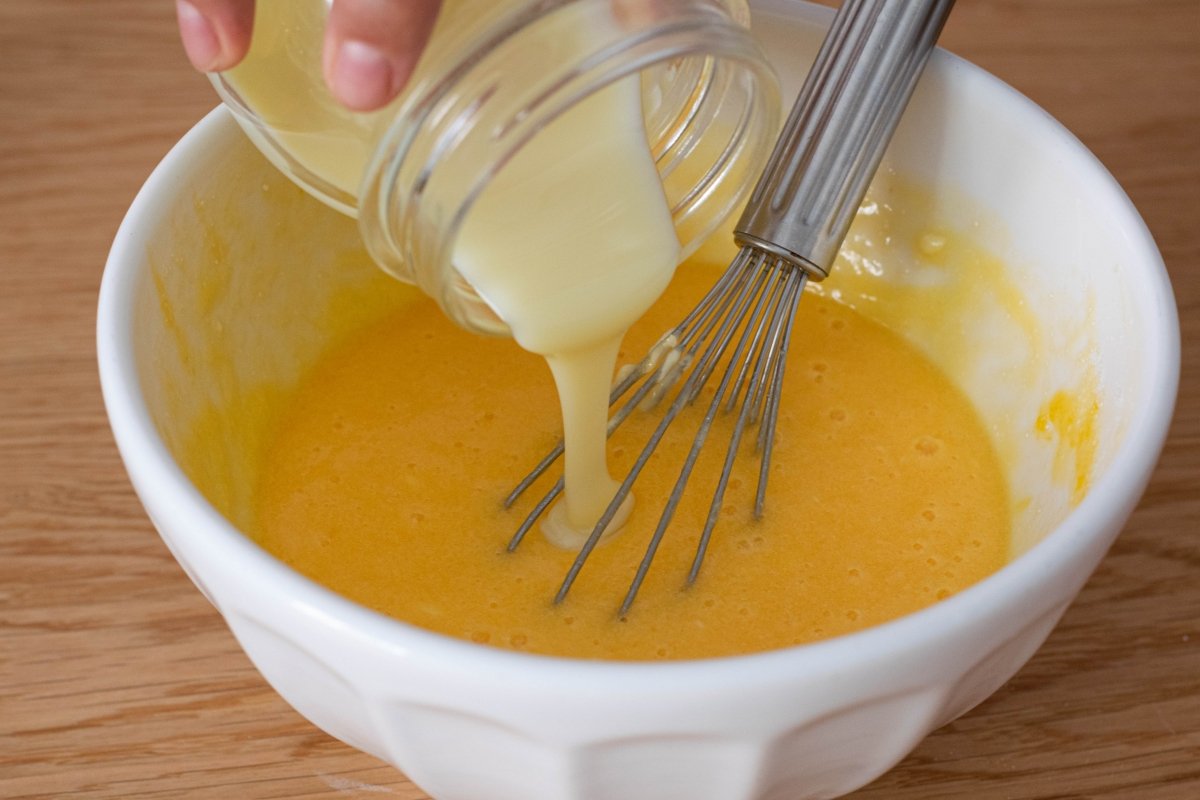 Marina Corma
To continue, we add 60 grams of whole milk and, again, mix.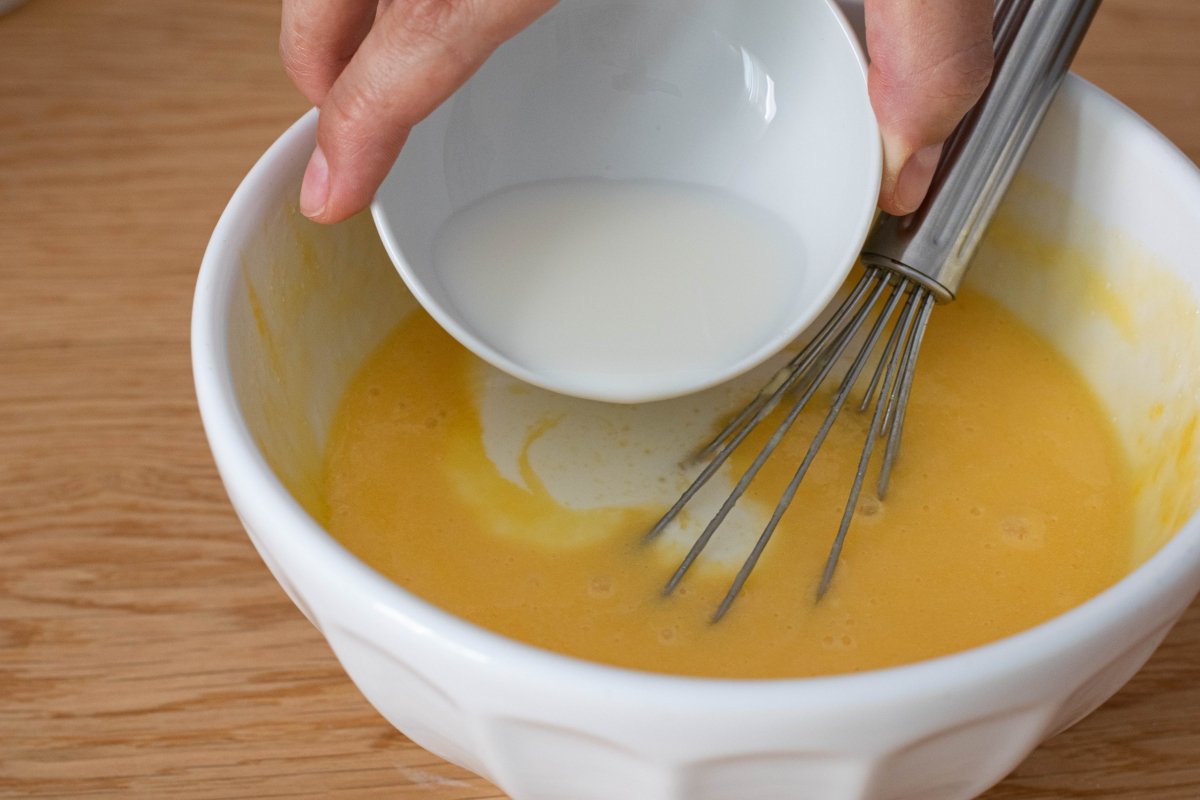 Marina Corma
Now we add 60 grams of whipping cream and integrate it back into the mix.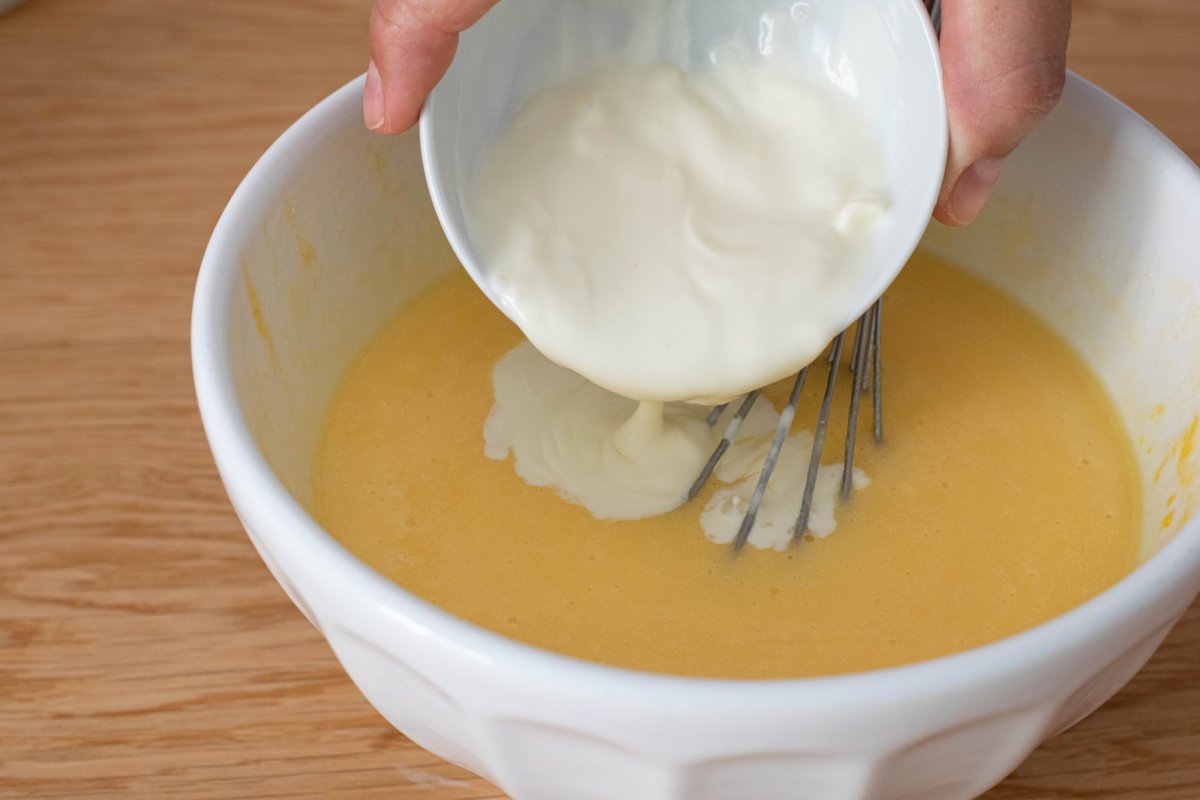 Marina Corma
To finish with the flan, we add 1 teaspoon of vanilla paste and integrate everything well until we have a mixture for flan with a homogeneous texture.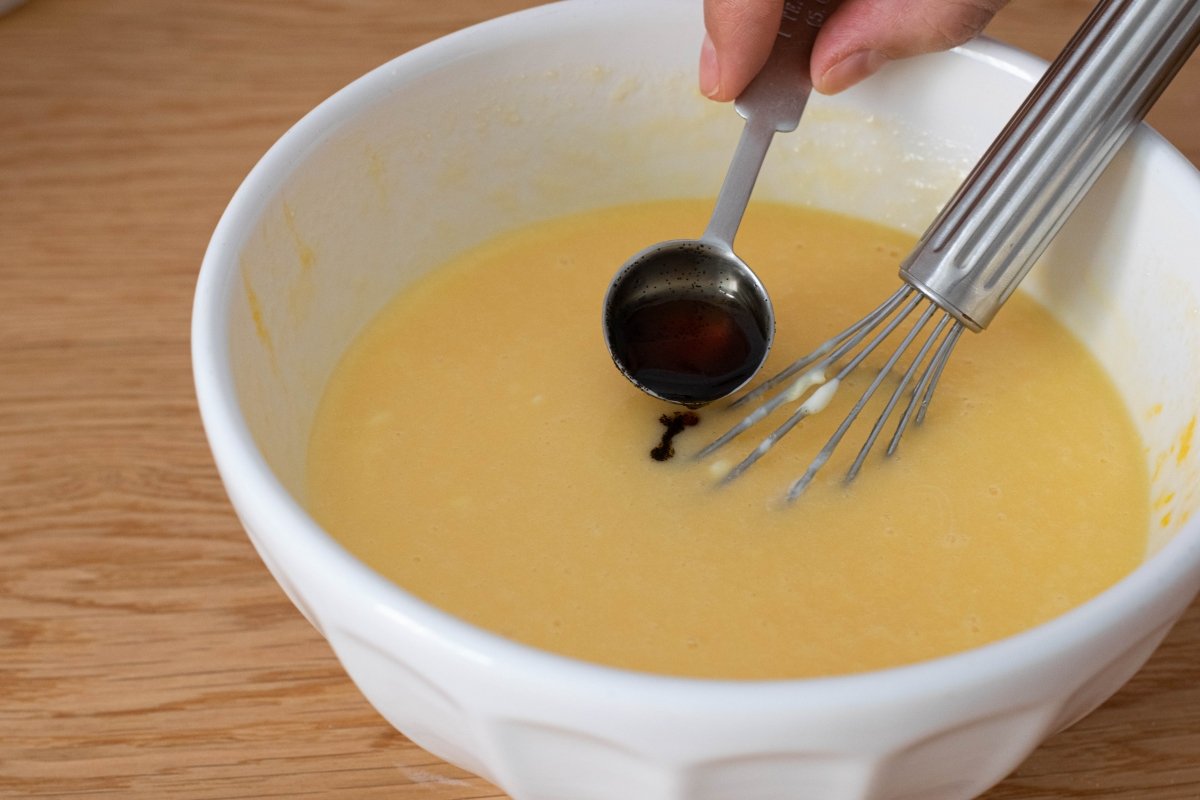 Marina Corma
Pour the flan mixture into the mold over the caramel and set aside while you prepare the cake layer.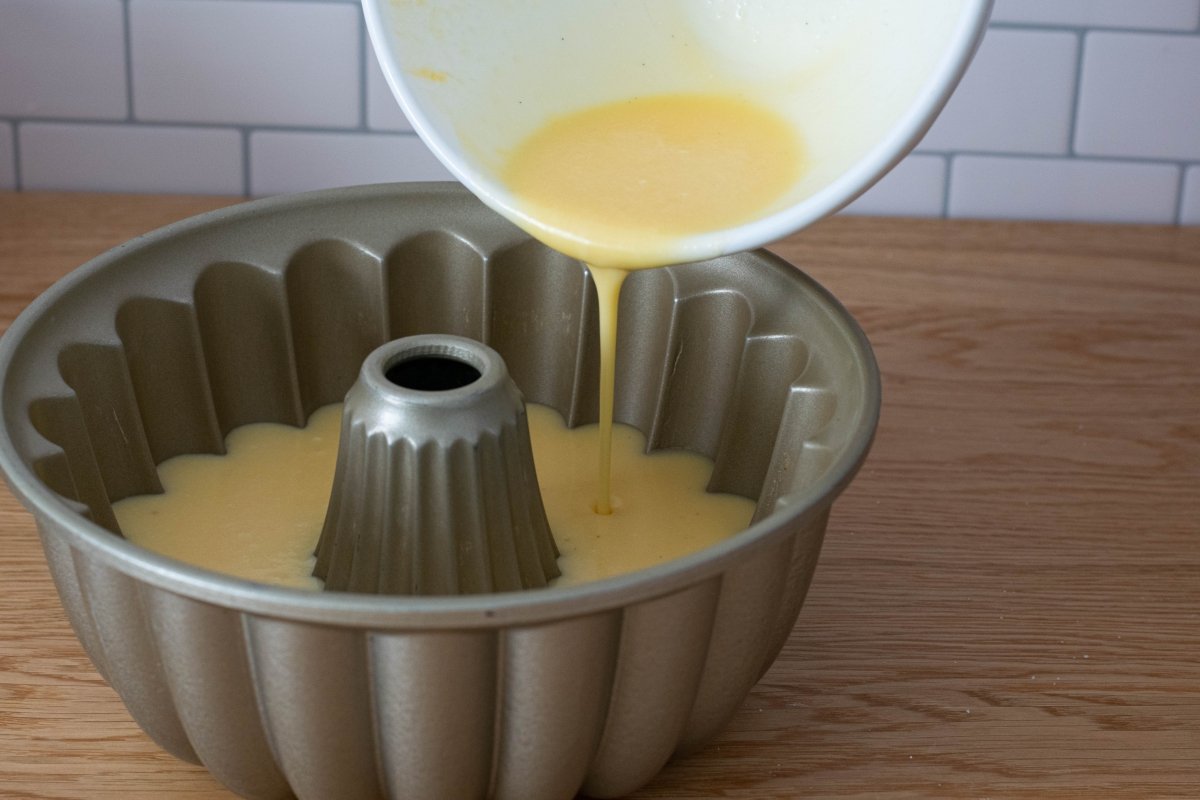 Marina Corma
To prepare the chocolate cake We beat 2 M eggs with 90 grams of white sugar until the mixture approximately doubles its volume.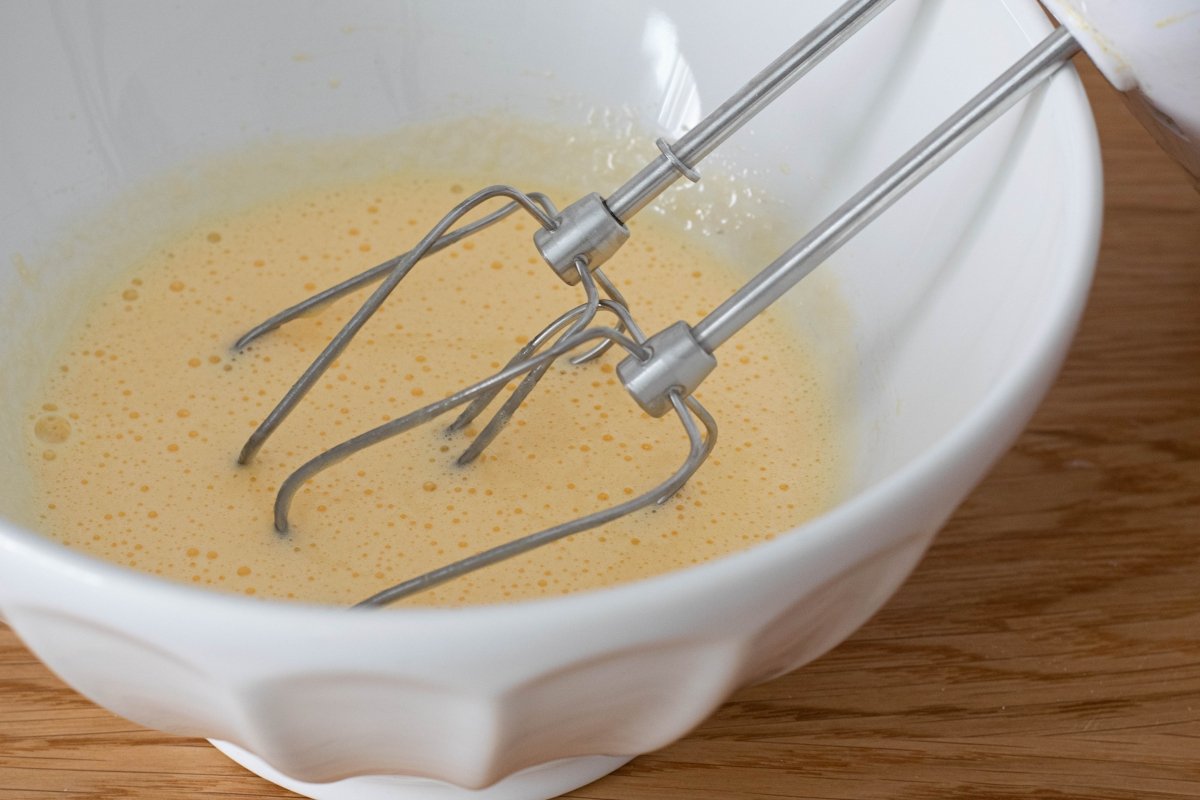 Marina Corma
We sift 70 grams of wheat flour and 15 grams of unsweetened cocoa powder.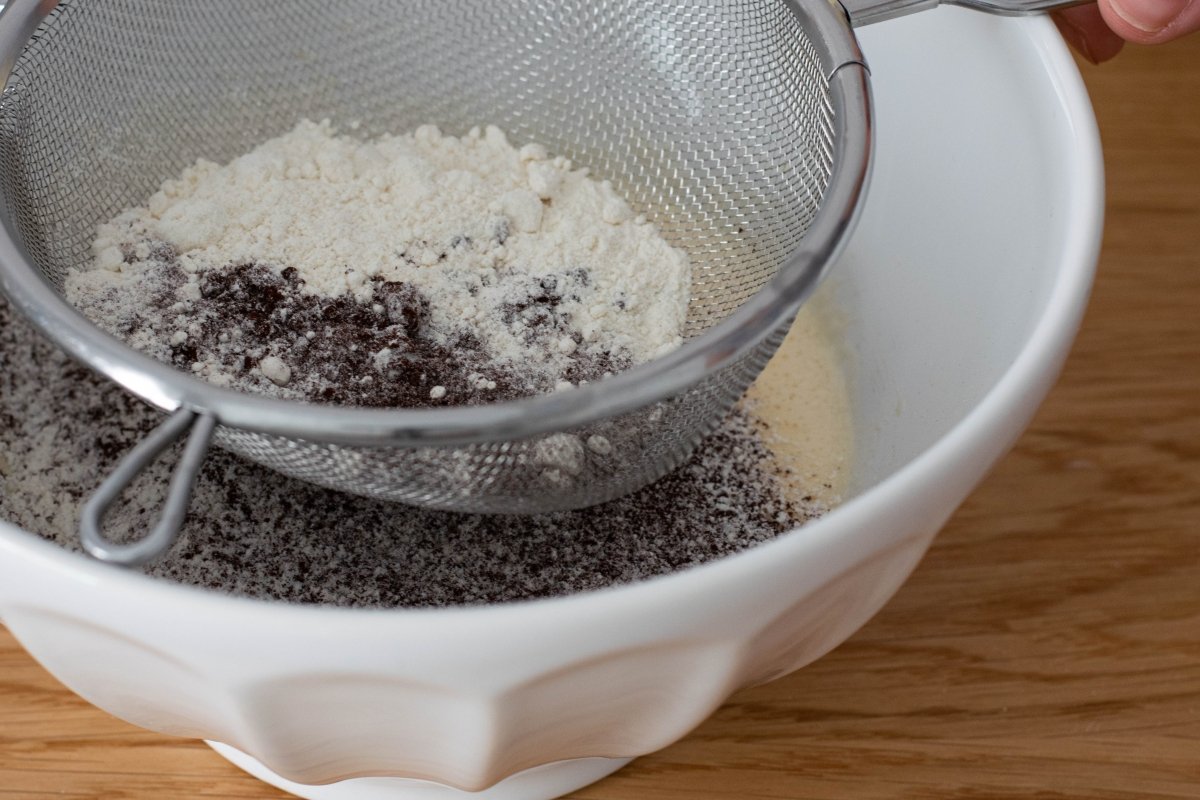 Marina Corma
We integrate the flour and cocoa with enveloping movements into the egg mixture.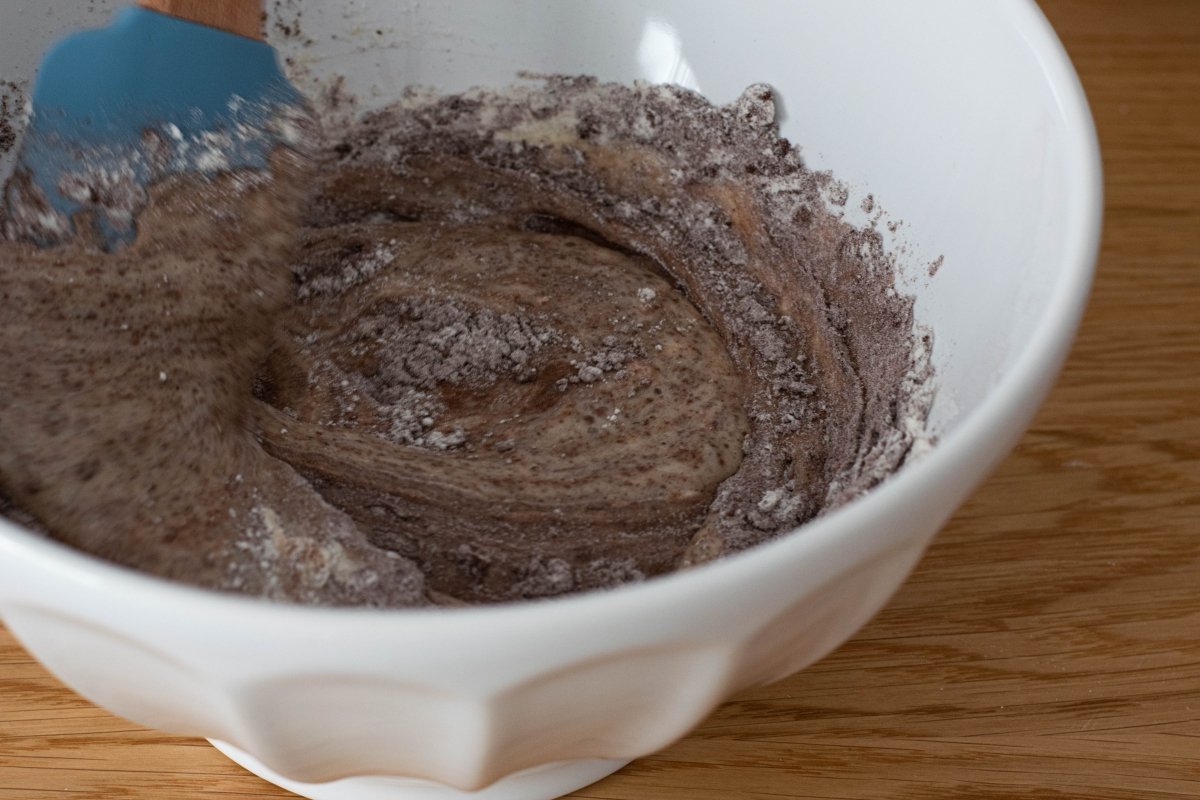 Marina Corma
When the mixture is homogeneous, carefully pour it over the flan.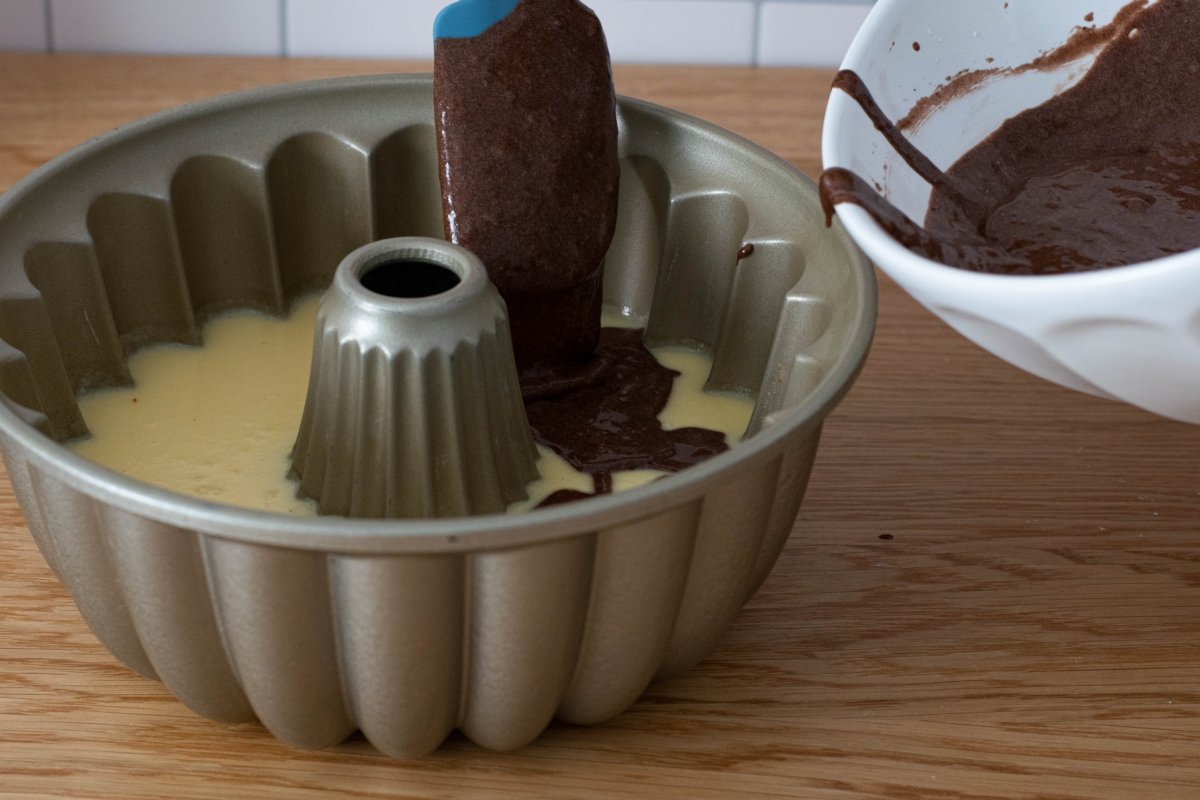 Marina Corma
Preheat the oven to 180 ºC with heat up and down. We prepare a bain-marie to cook the chocoflan, that is, we pour water into a fountain and put the mold inside it to cook the flan in this way. Bake for 45-55 minutes or until when inserted with a toothpick it comes out clean.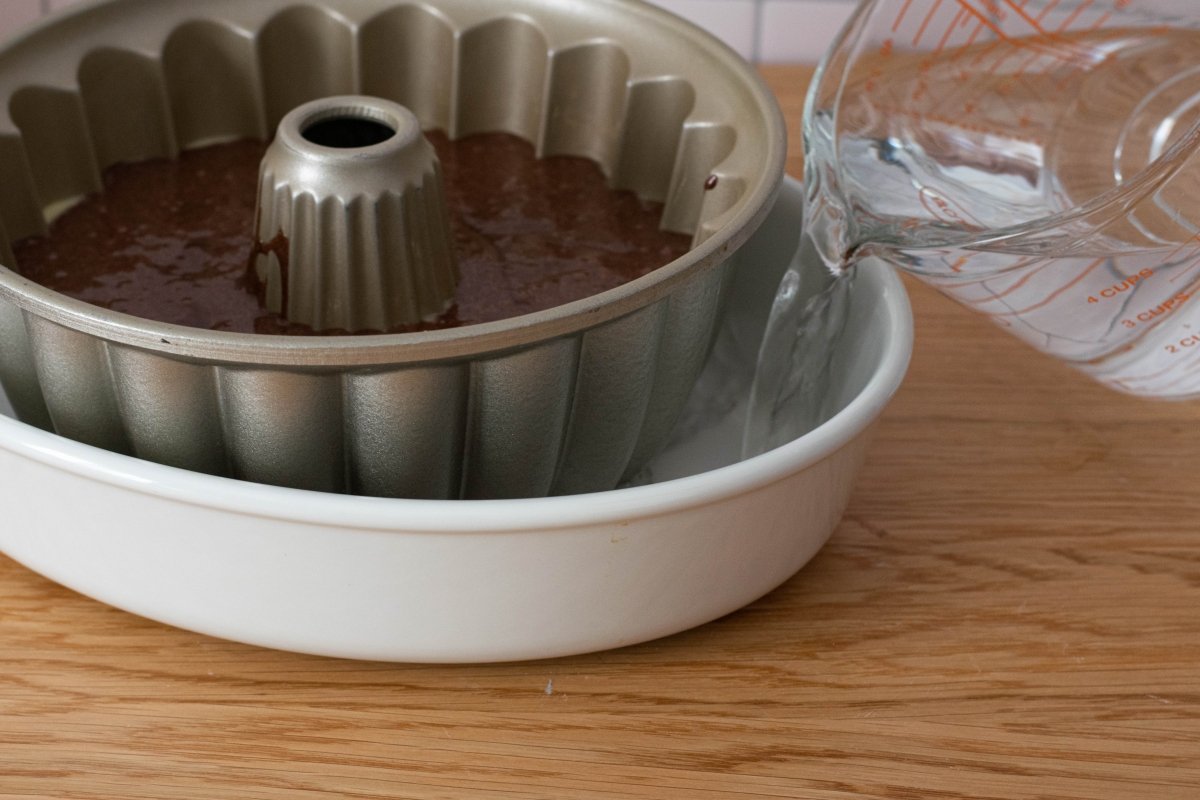 Marina Corma
Remove the chocoflan from the oven and let it cool in a bain-marie.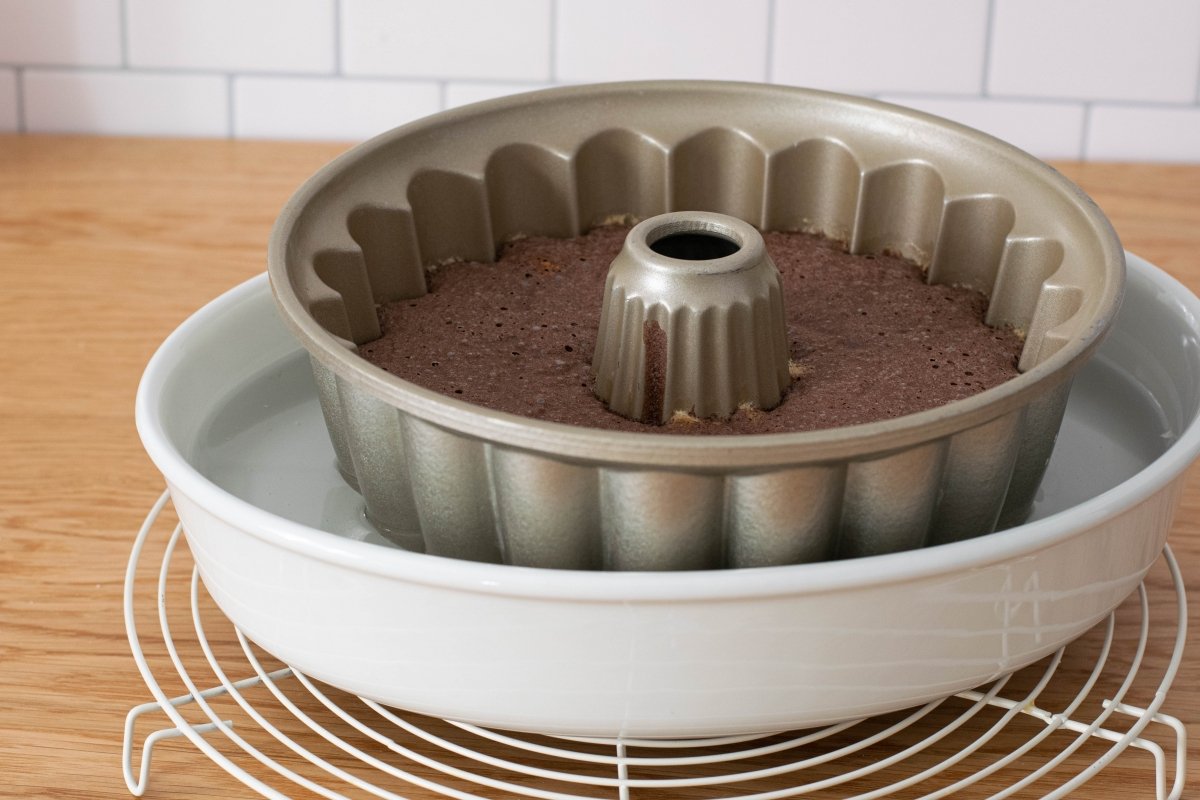 Marina Corma
Next, we remove the mold from the bain-marie and put it in the fridge for a minimum of 4 hours before unmolding. After this time, we can unmold and serve our delicious chocoflan.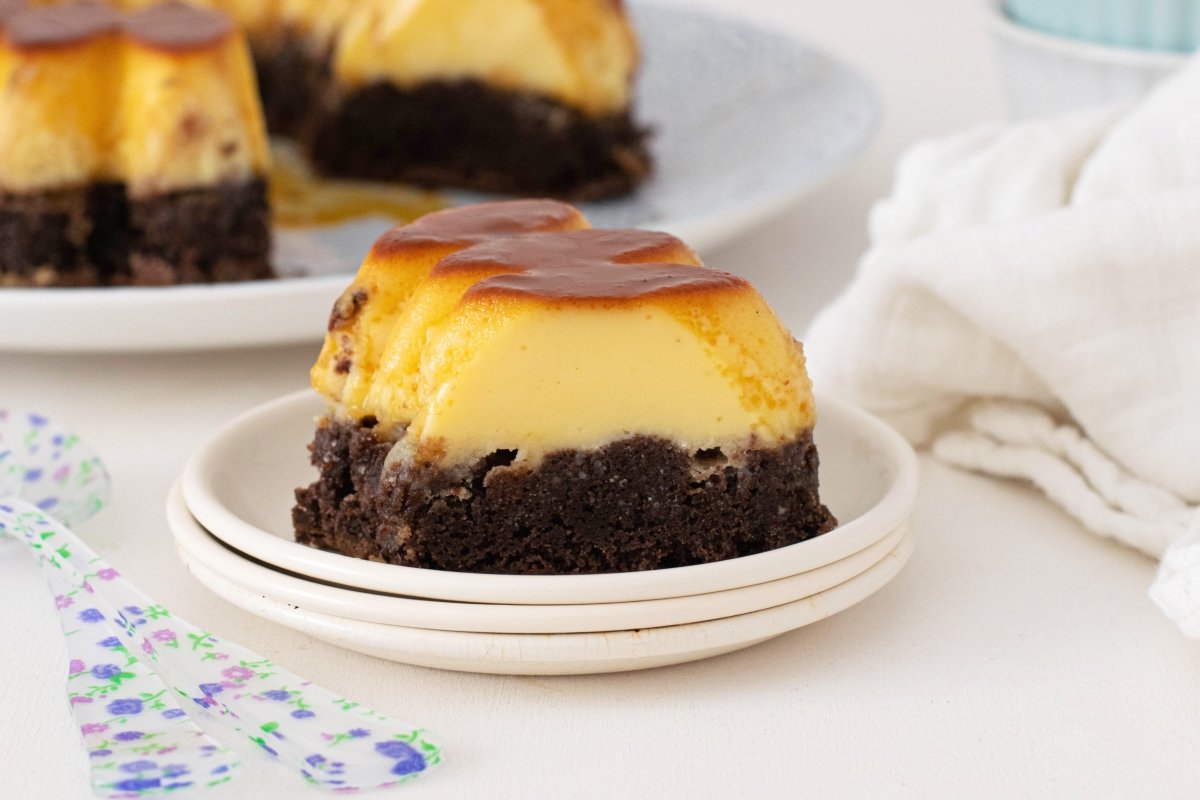 Marina Corma
Easy preparation summary
for the caramelprepare the caramel by heating the sugar with the water and pour it into the mold
For the flanmix the mascarpone and white sugar
We add the eggs
Pour the condensed milk
We add the milk
We add the cream
We finish the flan by adding the vanilla
Pour the flan over the caramel
For the cakewe beat the eggs with the sugar until they double their volume
Sift the flour and cocoa
We integrate with enveloping movements
Pour the mixture carefully over the flan
Preheat the oven to 180 ºC with heat up and down, prepare a bain-marie and bake for 45-55 minutes
Remove from the oven and cool in a water bath
Place in the fridge for a minimum of 4 hours before unmolding