This is a fluffy and fresh chocolate mousse cake so easy and quick to make It is impossible to resist it since it is also delicious. For its preparation only 4 ingredients are needed, it is made without eggs, we prepare it in no time and we have already solved the dessert. We can eat the chocolate mousse cake as is, accompanied with a little whipped cream, with fruit, with a chocolate ganache… there is no combination that won't work with this cake.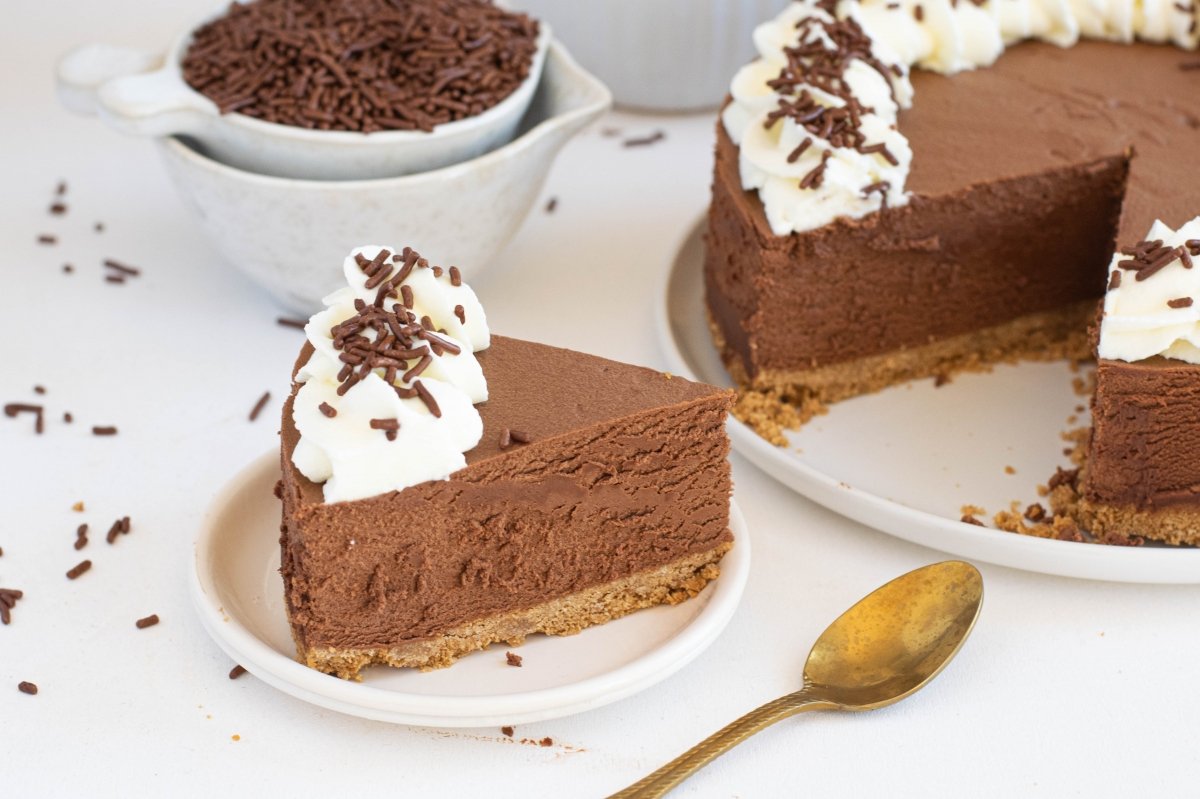 Marina Corma
Recipe information
Preparation time: 20 minutes

Total time: 20 minutes (plus about 4 hours of cooling)

Rations: 8

Category: desserts

Type of cuisine: international

Calories per serving (kcal): 462
Ingredients for chocolate mousse cake for 8 people
100 g chopped biscuit

55 g of melted and cold butter

280 g of chocolate 52% cocoa

400 g cold whipping cream (35% fat)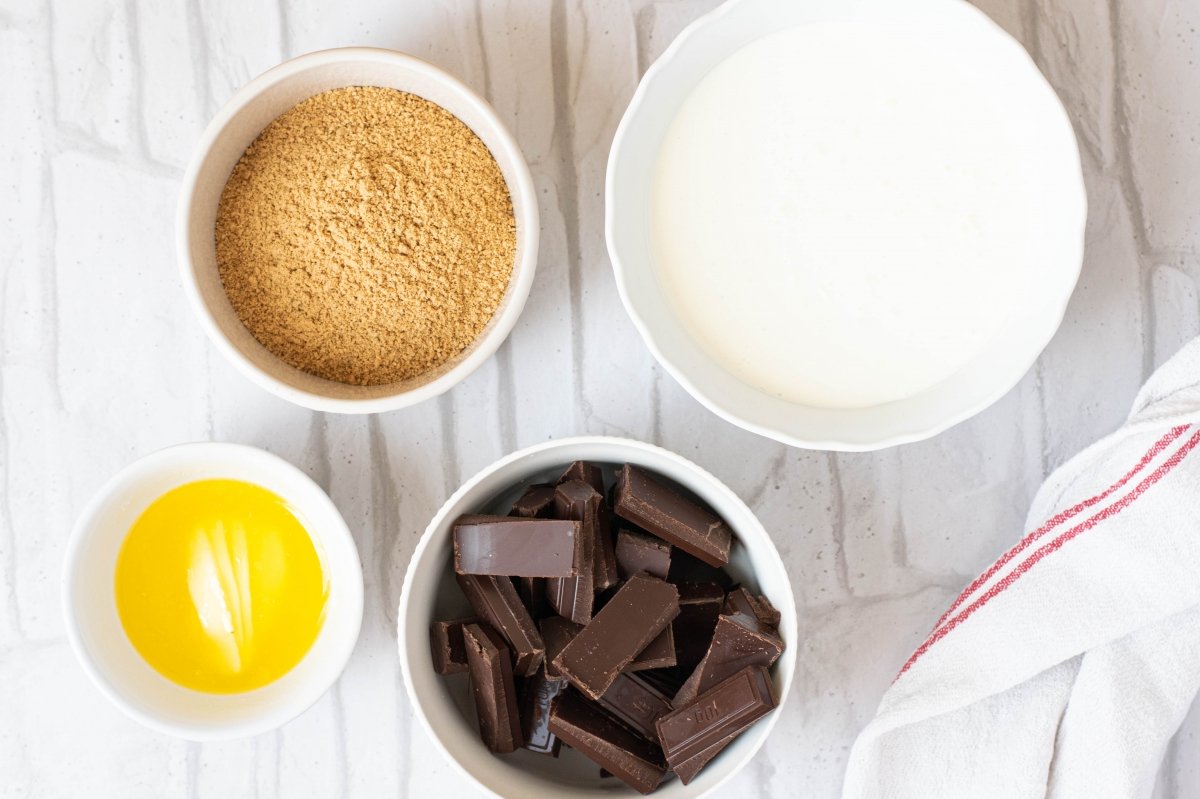 Marina Corma
Necessary utensils
How to make chocolate mousse cake
We start by preparing the cookie base. To do this, we mix 100 grams of chopped biscuit with 55 grams of melted and cold butter. We will obtain a mixture similar to wet sand.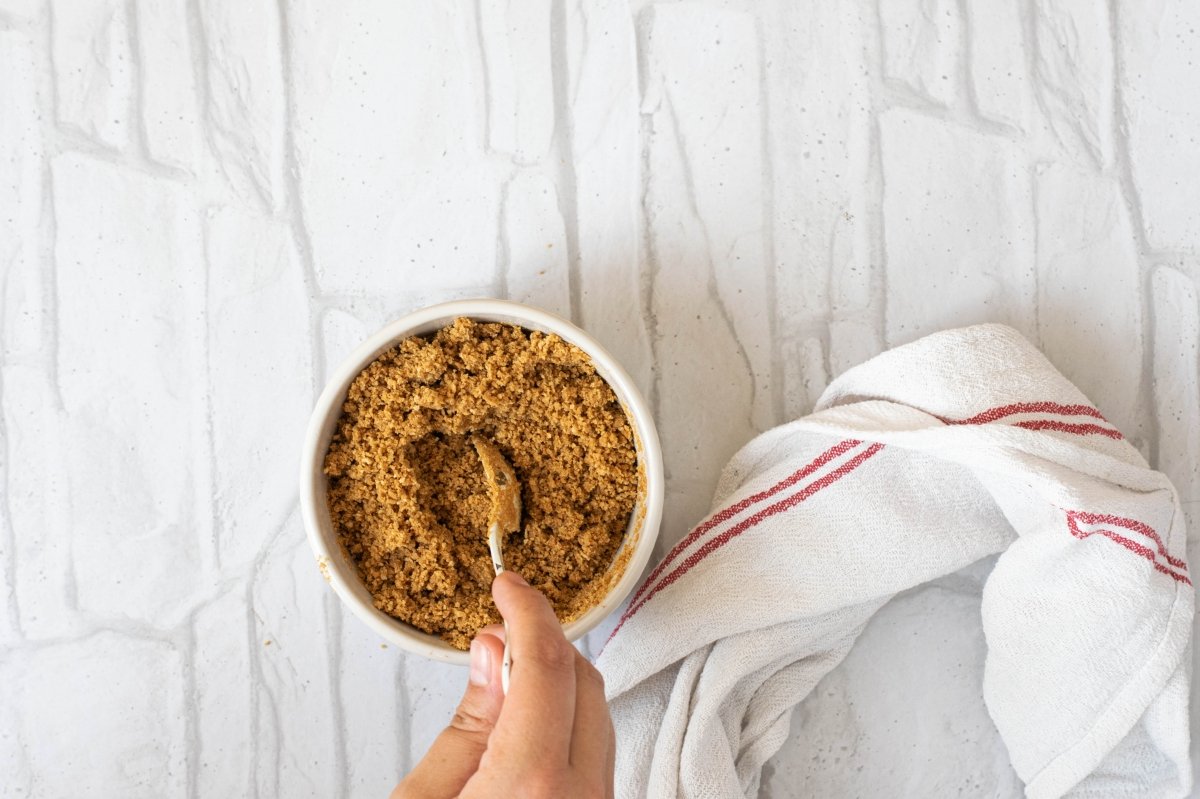 Marina Corma
We grease an 18 cm removable mold and cover the base with the buttered cookie. We press lightly until it is uniform and reserve in the refrigerator.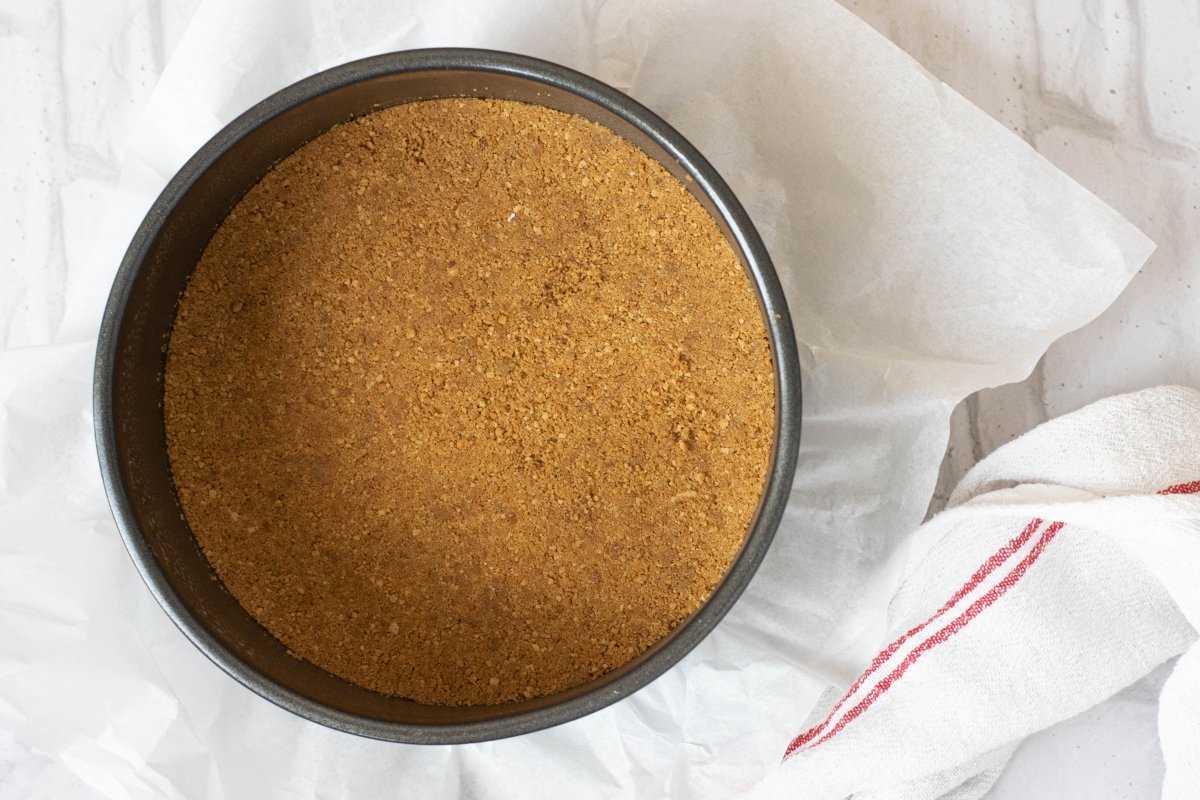 Marina Corma
We melt 280 grams of chocolate in the microwave, in batches of 30 seconds, until it is completely melted. We reserve so that it tempers.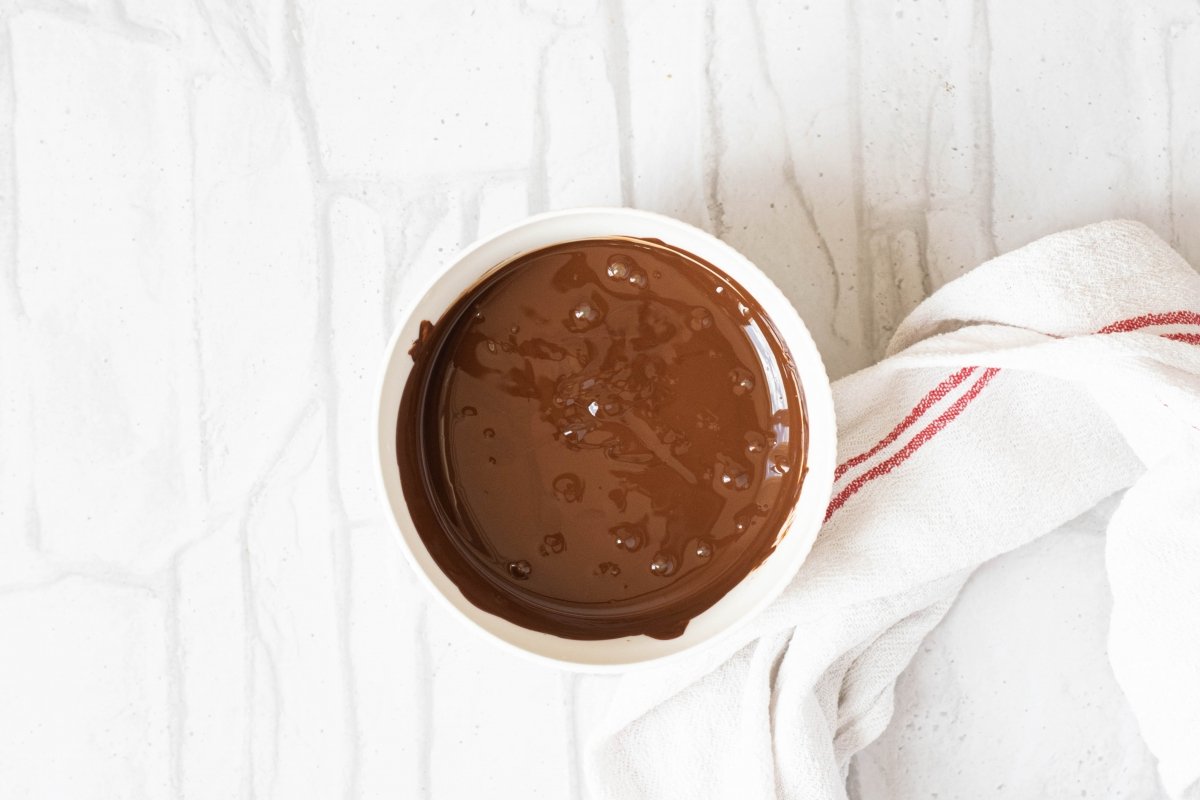 Marina Corma
We put 400 grams of very cold whipping cream in a bowl. We whip the cream at medium speed until it is semi-whipped. We will know that it is ready because the rods begin to mark, but it is not too firm.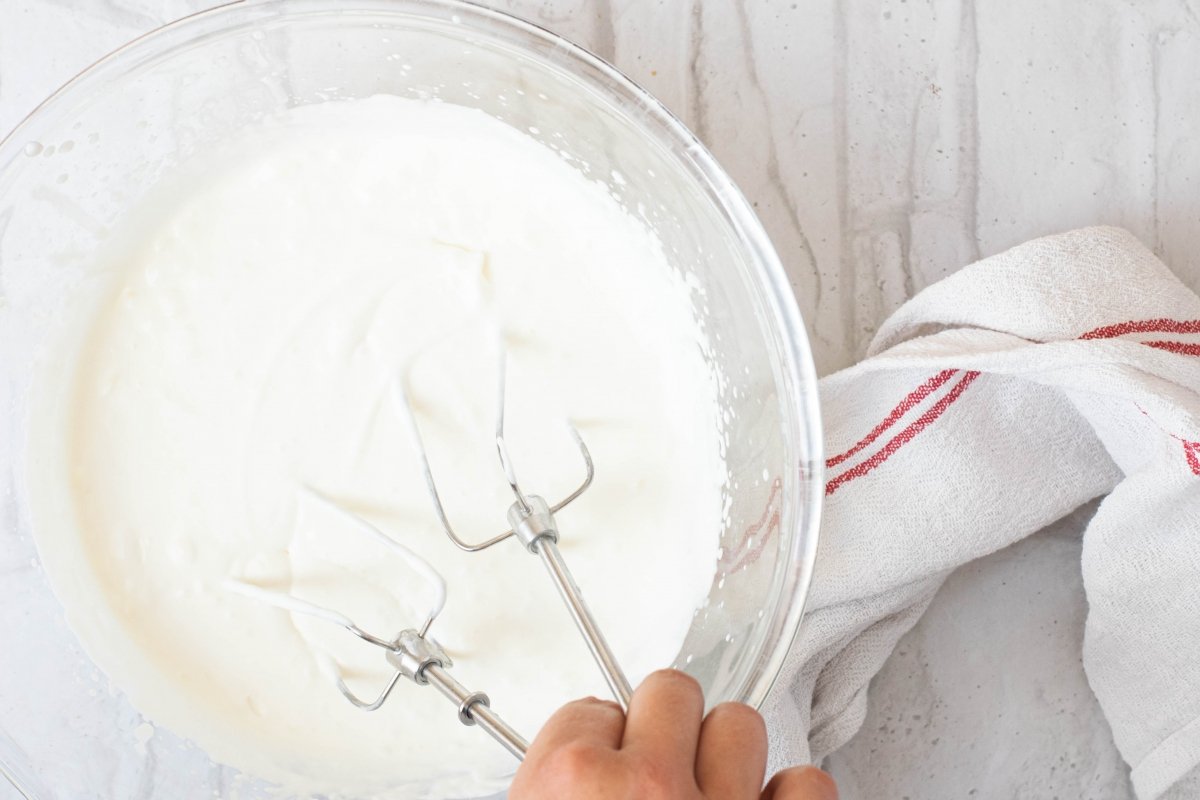 Marina Corma
We add the melted chocolate in 3 times to the cream, integrating the chocolate with enveloping movements.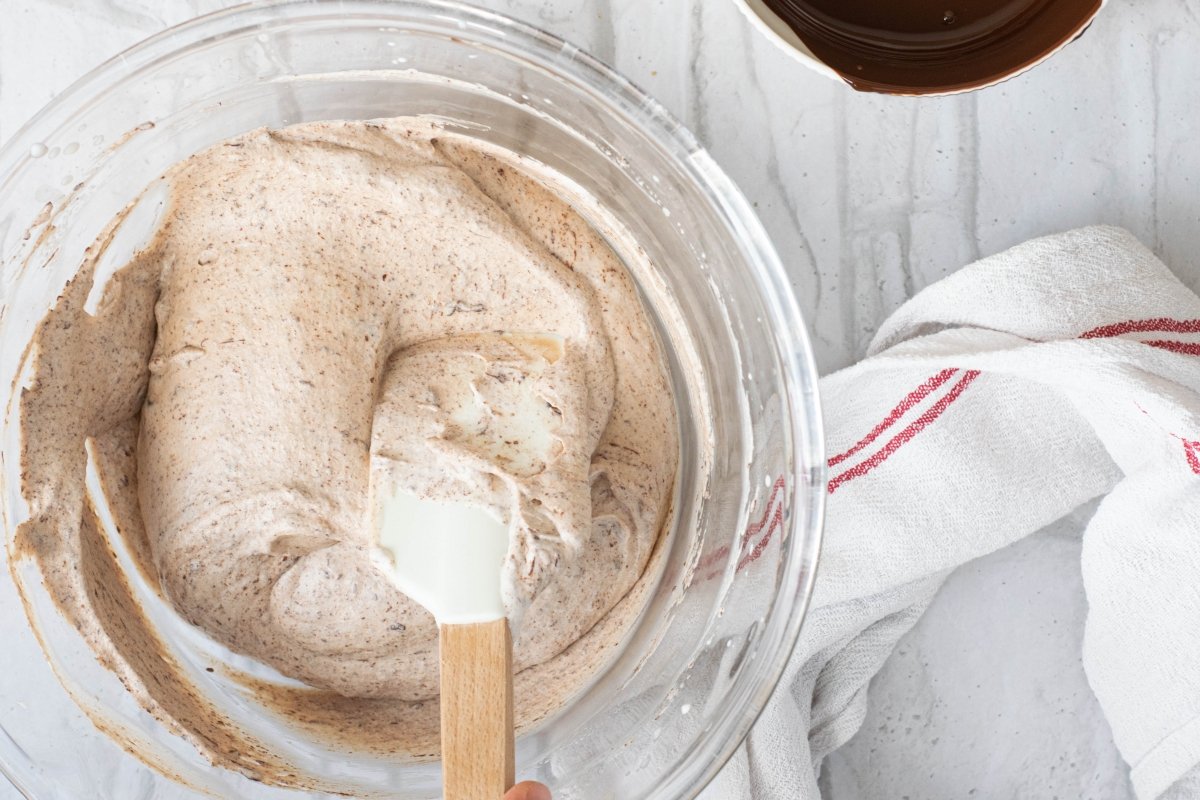 Marina Corma
When we have a homogeneous mixture, we pour it into the mold.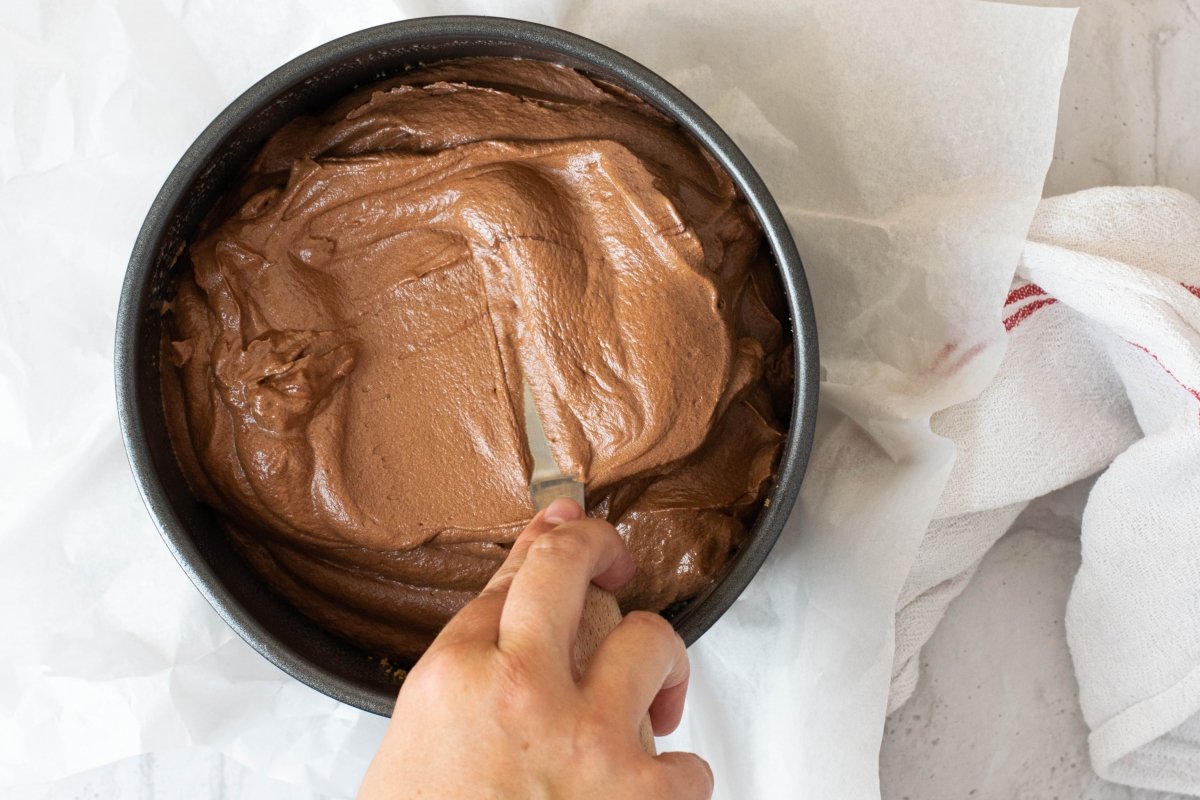 Marina Corma
We smooth the surface of the cake with a spatula and put it in the refrigerator to firm up, at least 4 hours.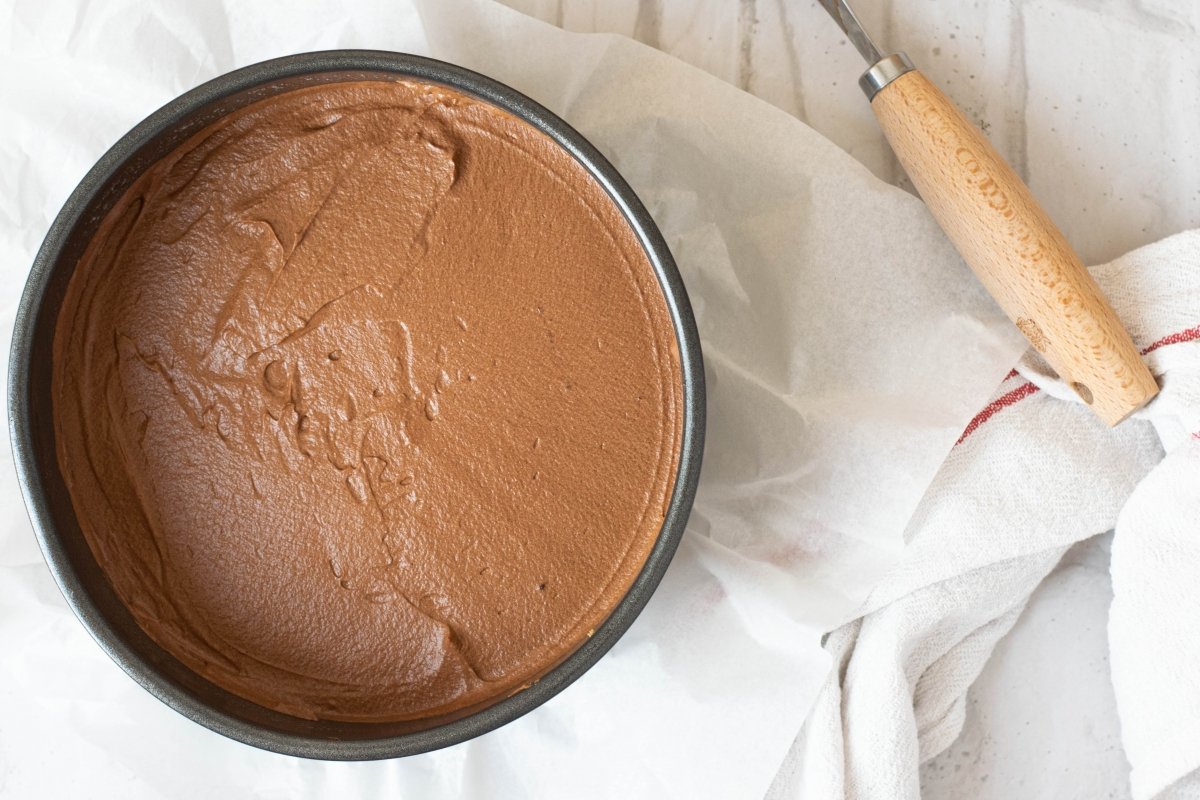 Marina Corma
After 4 hours, we unmold the cake and decorate it to taste, and we can now enjoy this delicious cold chocolate cake.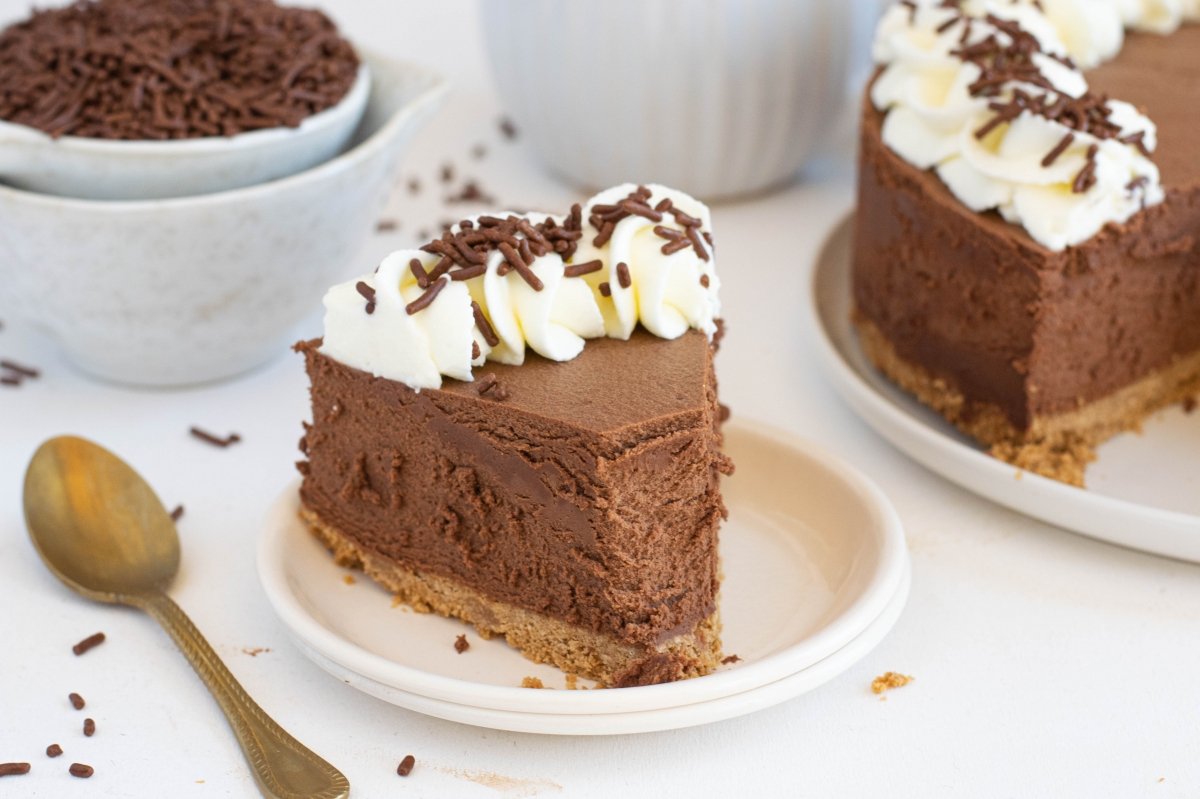 Marina Corma
Easy Preparation Summary
We mix the crushed biscuit with the melted butter

We cover the base of the greased mold with the cookie and reserve it in the refrigerator.

We melt the chocolate

We semi-whip the cream, until the rods begin to appear.

We integrate the chocolate in 3 times with enveloping movements

When the mousse is homogeneous, pour it into the mold.

We smooth the surface and put it in the refrigerator for at least 4 hours.

We unmold the cake, decorate it to taste and serve it cold