Soy milk is a vegetable drink that has a very good alternative to animal milk for those people who wish to reduce or avoid their consumption. Making it at home is not complicated and it will be cheaper.
We recommend doing it simply with yellow soybeans and water, thus it will be suitable for all consumers and can be used for the production of cheeses and yogurts. Afterwards, we can add salt, sweeteners, cocoa or spices to our liking.
The preparation method is practically identical to that of any other vegetable milkfollowing the steps of soaking, grinding and straining, except for one issue: it must be cooked to make it more digestive, since in this case we are starting from a raw legume. This step will require a little more time, but the result is worth it.
Once prepared, it is kept in the refrigerator and should be consumed within 5 days.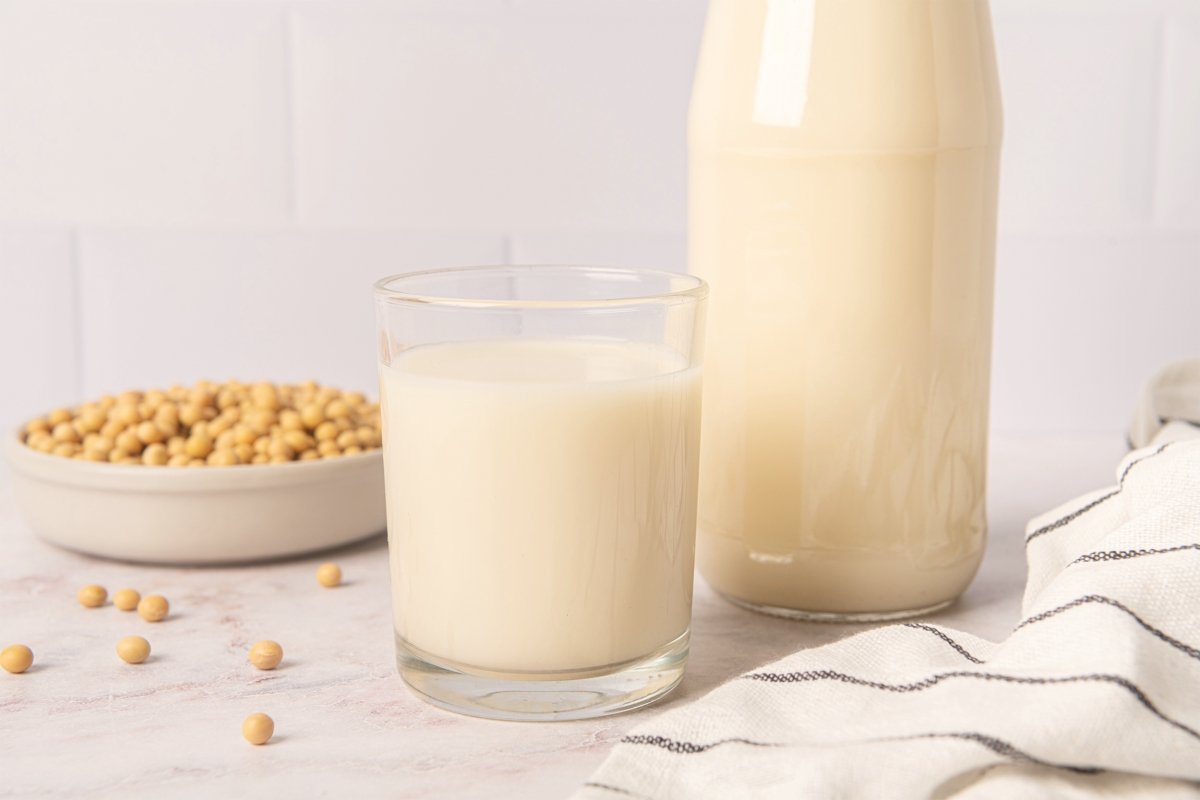 @mariamonterofoto
Recipe information
Preparation time: 5 minutes

Cooking time: 20 minutes

Total time: 25 minutes (plus 12 hours of soaking)

Rations: 6 (1.5L)

Category: drink

Type of cuisine: international

Calories per serving (kcal): 149
Soy milk ingredients
200 g yellow soybeans

1.5 l of water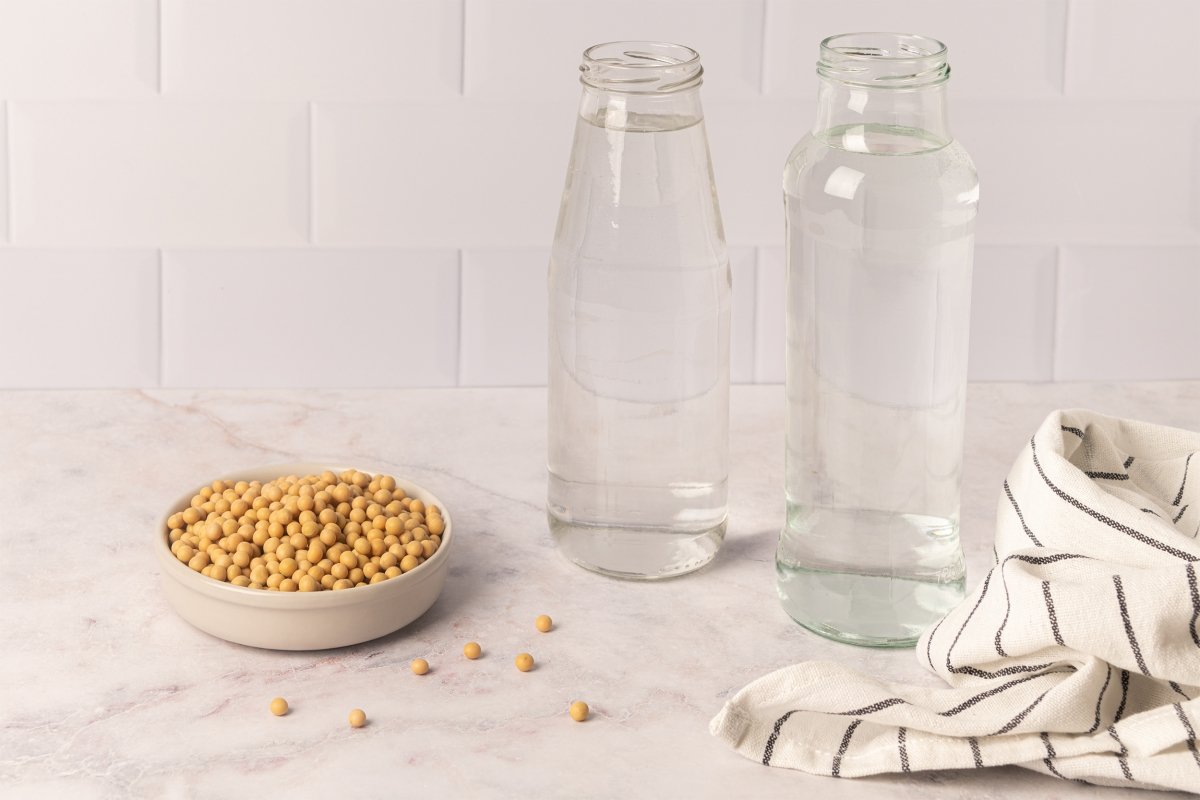 @mariamonterofoto
How to make soy milk
We soak 200 g of yellow soybeans in water for 12 hours.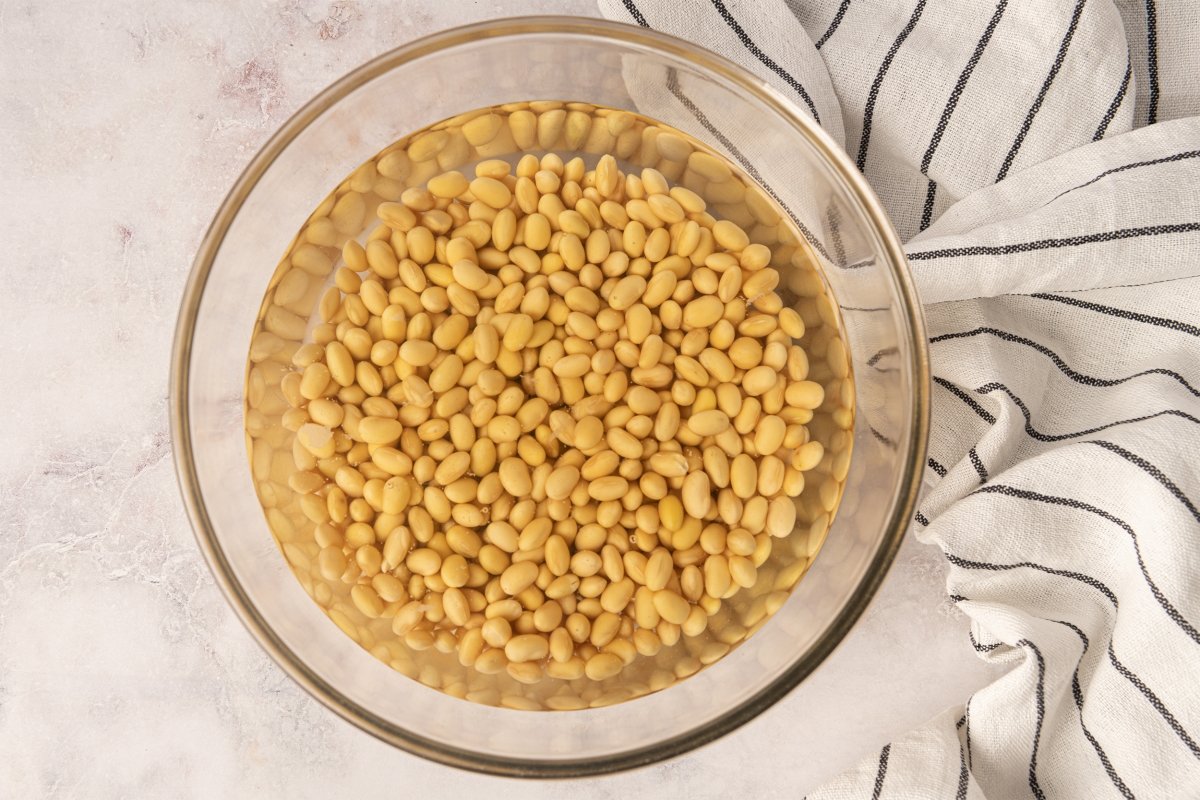 @mariamonterofoto
We drain the soybeans, discarding the soaking water, wash the beans under the tap and put them in the blender glass. We add half of 1.5 l of water (750 ml).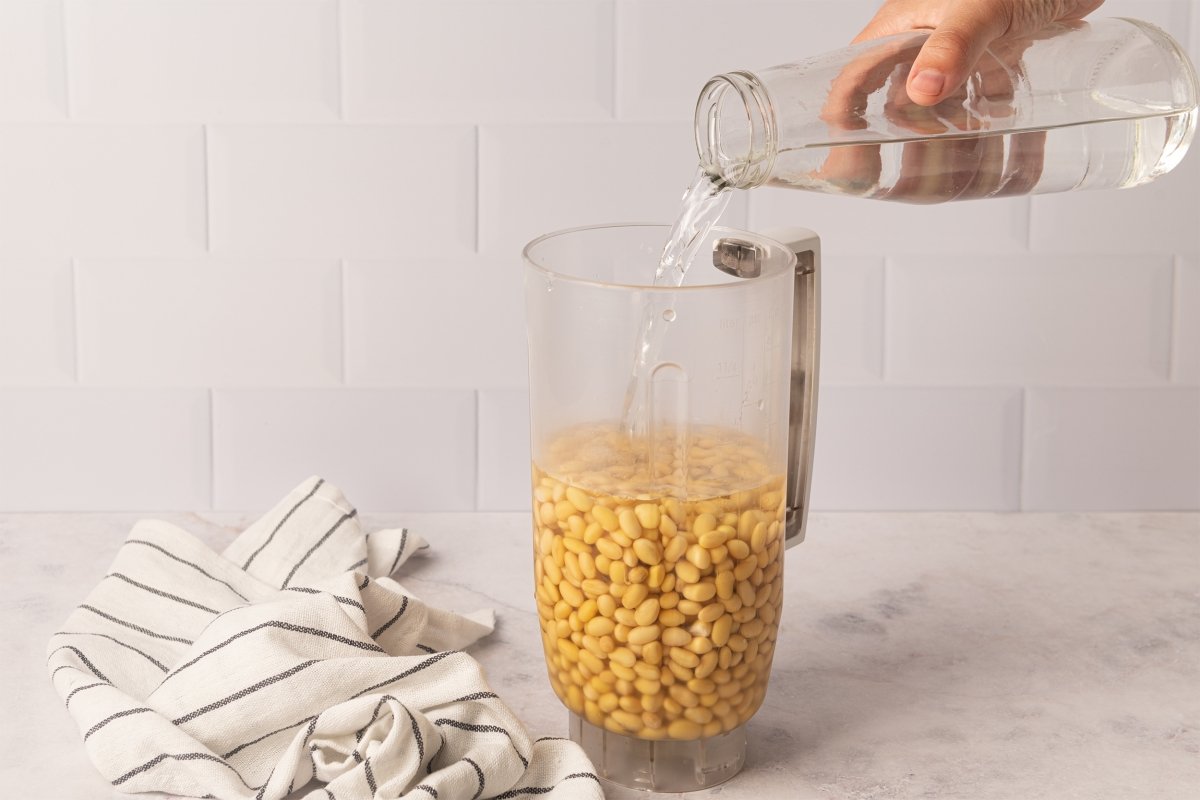 @mariamonterofoto
Blend for 2 or 3 minutes, until the soy beans are well crushed.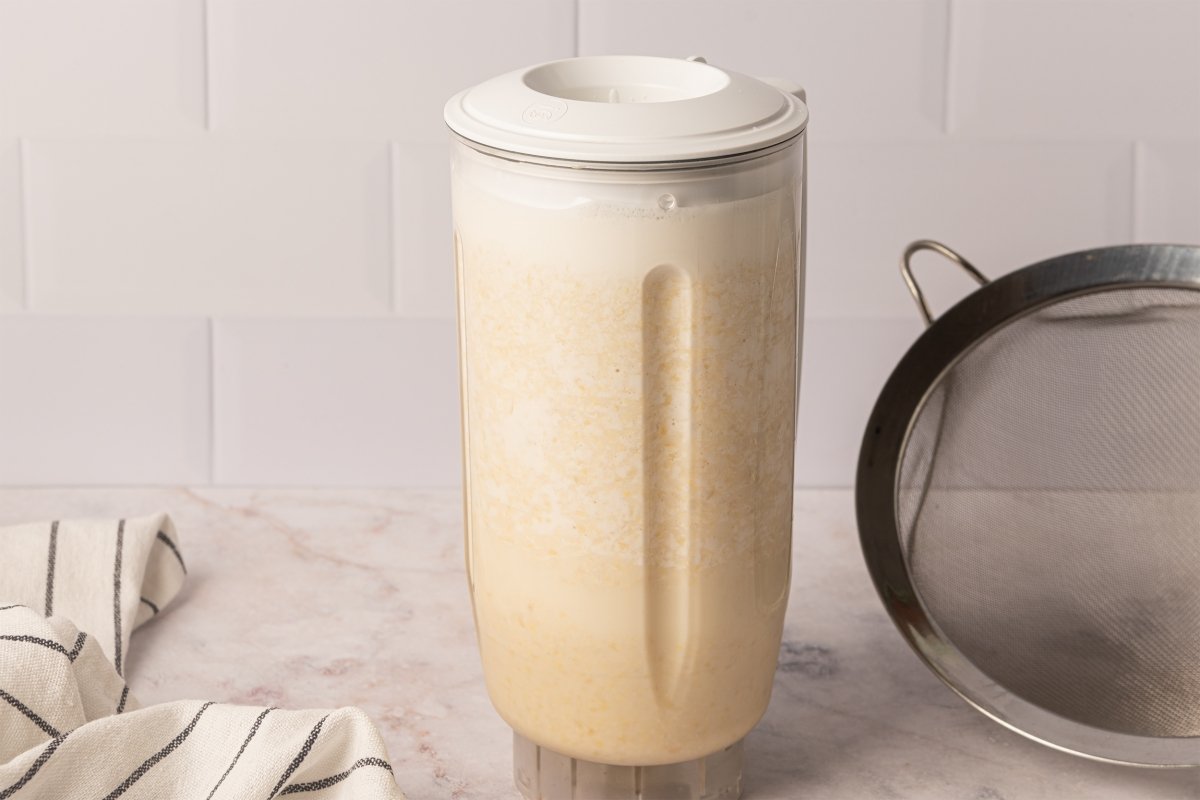 @mariamonterofoto
We pass the mixture through a strainer to separate the soy pulp from the liquid.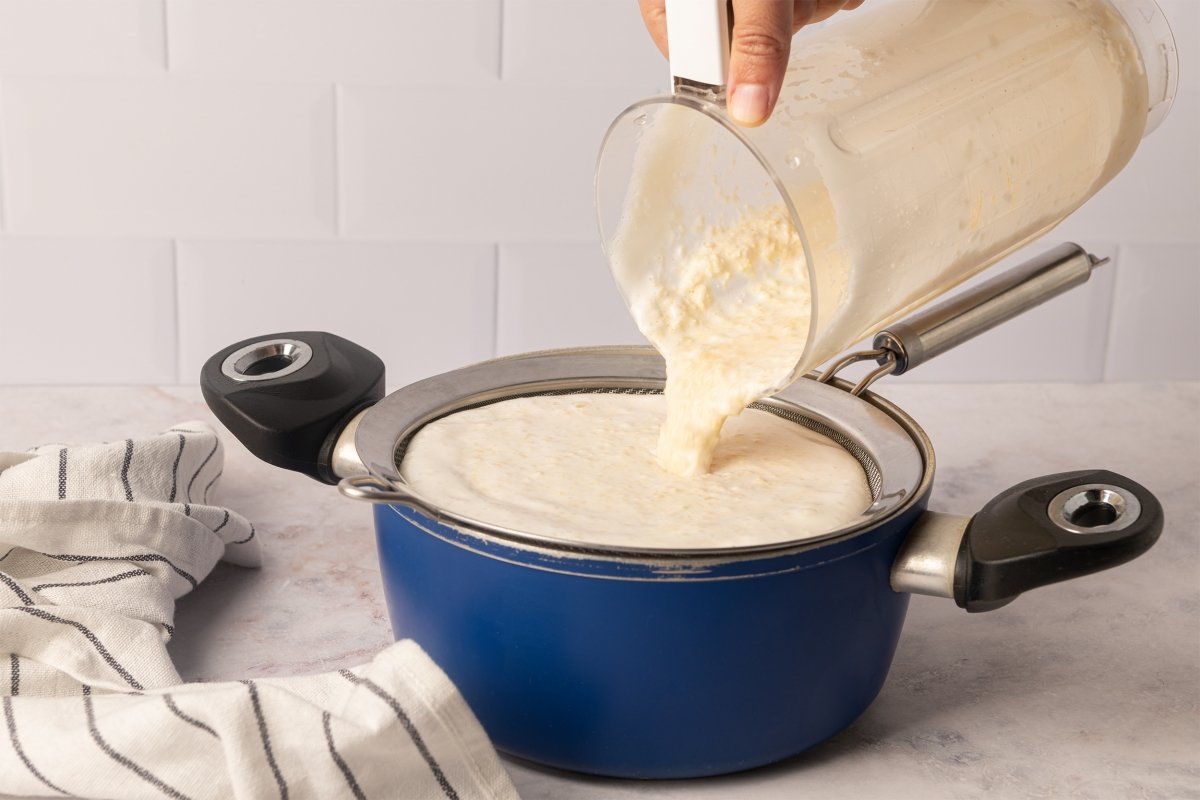 @mariamonterofoto
With a spoon we remove and press the pulp to drain it well. We can store this pulp in the refrigerator to use in other preparations.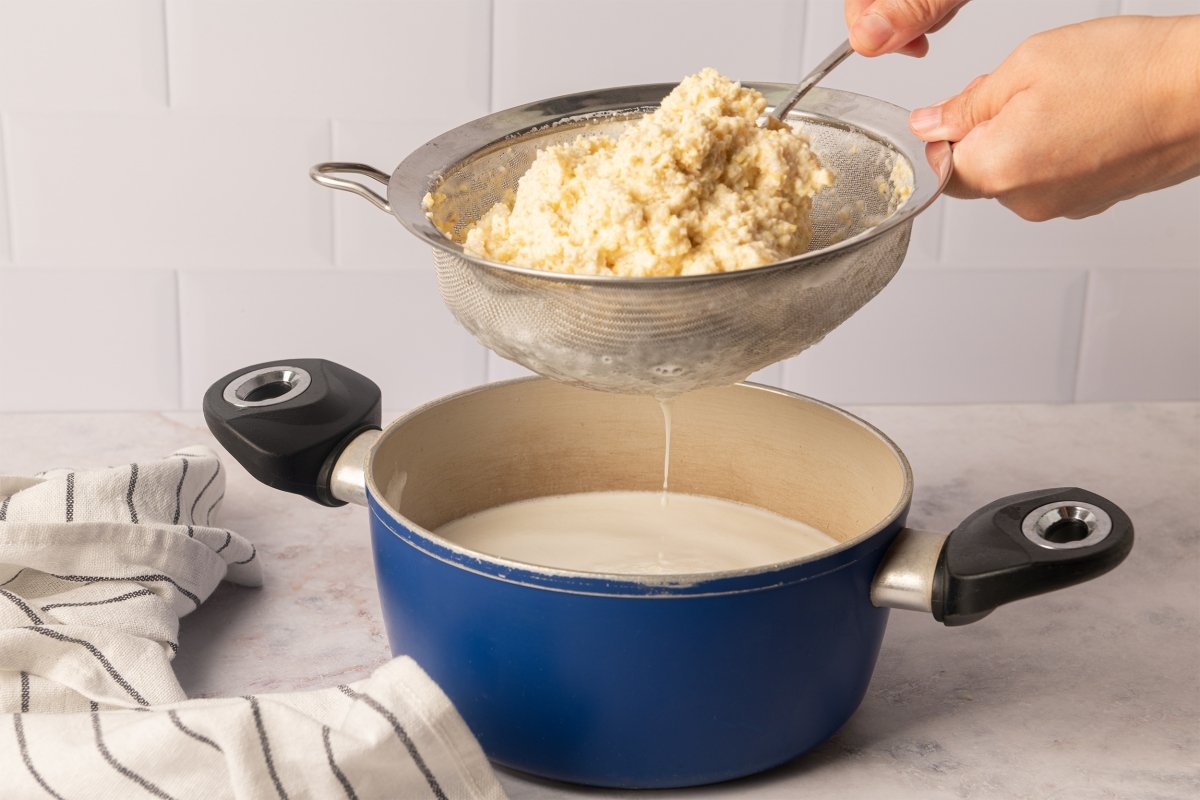 @mariamonterofoto
We add the remaining water (750 ml) to the resulting liquid. Bring the mixture to a boil and cook over medium heat for 20 minutes, removing any foam that forms on the surface.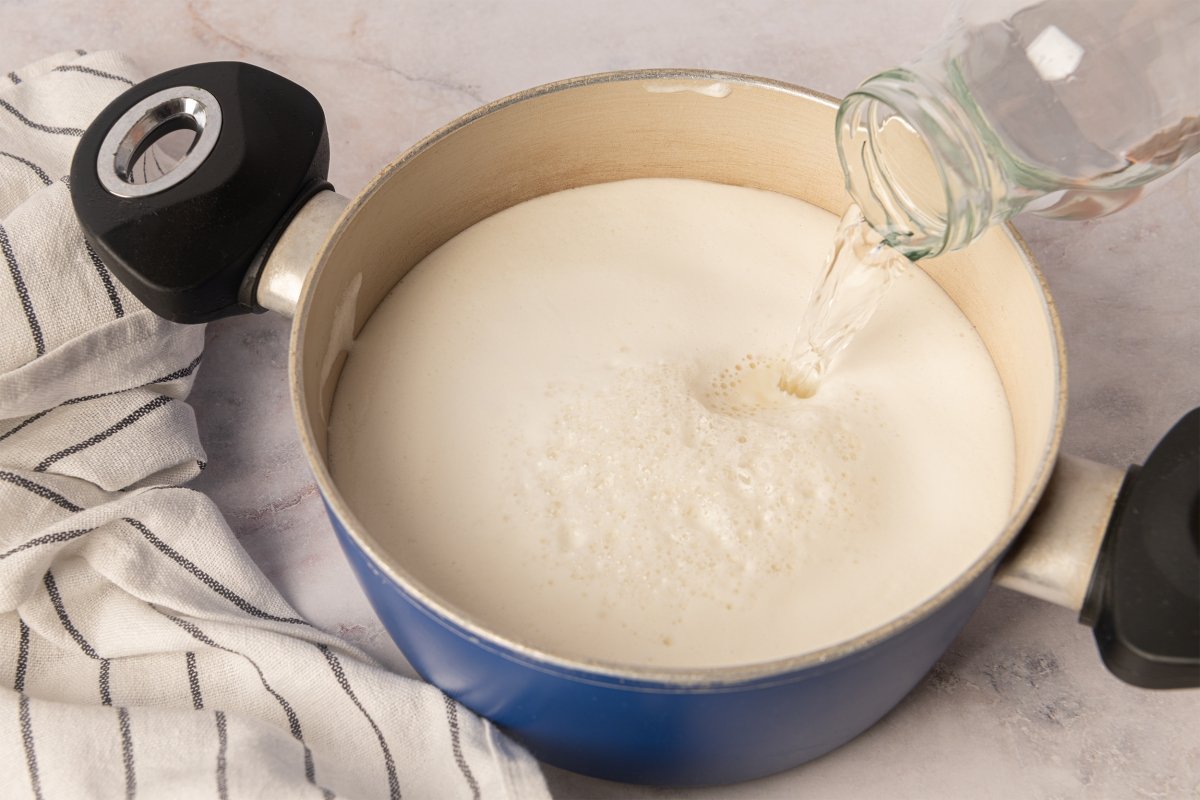 @mariamonterofoto
Once the milk is cooked, we strain it again to remove any remains that may remain.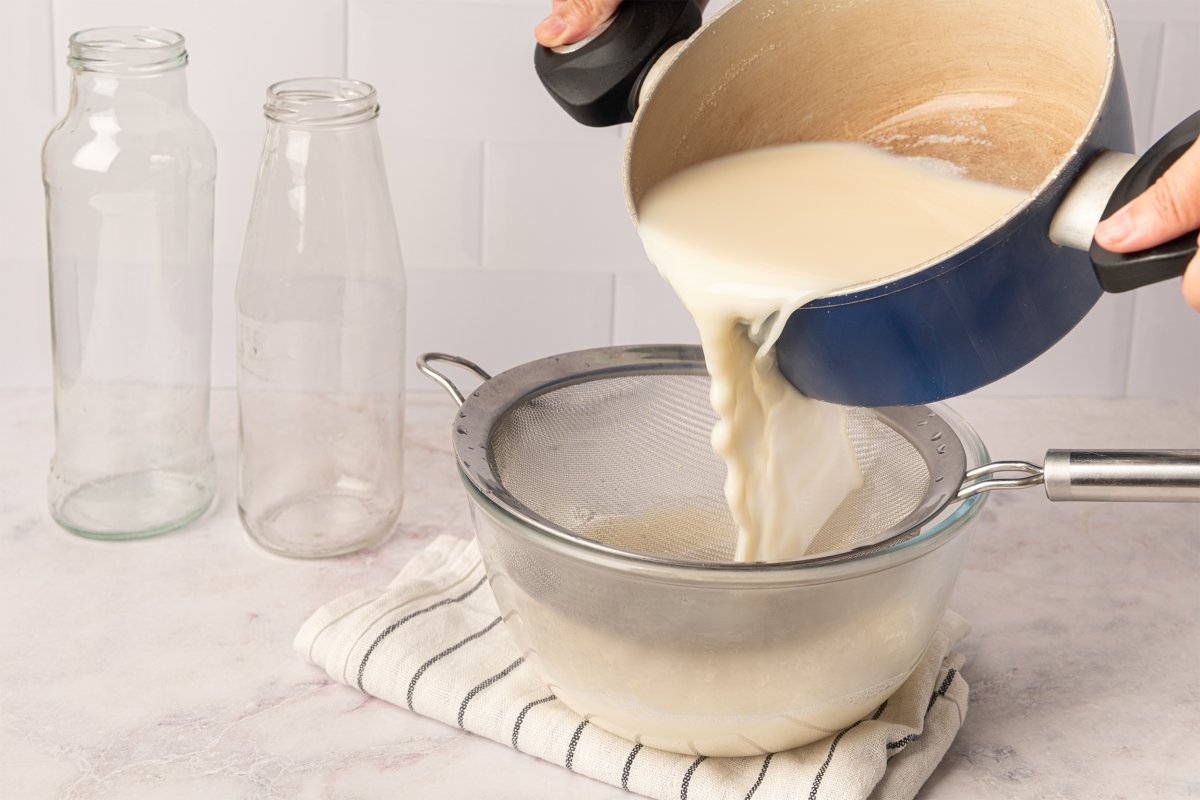 @mariamonterofoto
We let the soy milk cool and, once cold, we can package it to refrigerate and consume it as we prefer.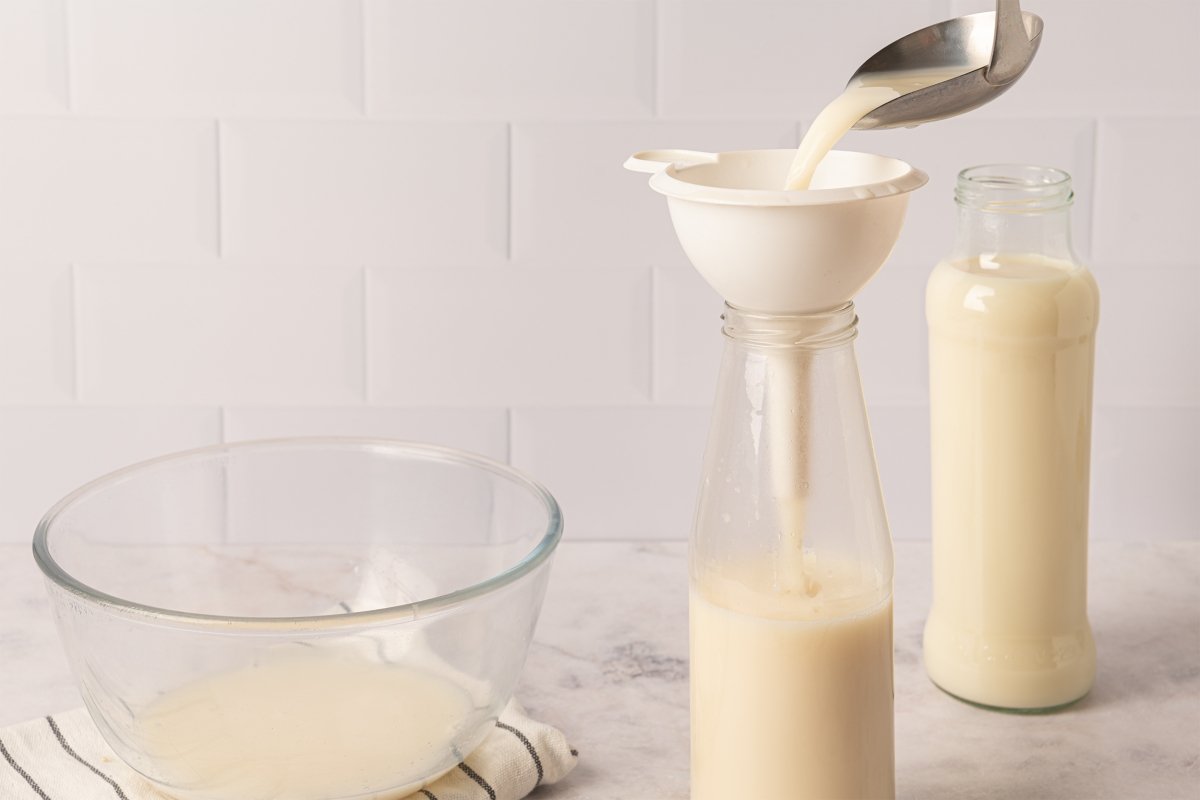 @mariamonterofoto
Easy Preparation Summary
We soak the soybeans for 12 hours

We drain and rinse it, and put it in the blender glass with half of the water.

We grind very well

We strain the mixture

We press the pulp with a spoon to extract the liquid well.

We add the remaining water to this liquid and cook it for 20 minutes.

We strain again

We let it cool and package the soy milk.