The famous Key lime pie is a Delicious key lime pie and very easy to prepare, ideal to drink at any time of the year, although its refreshing lime flavor makes it ideal to drink cool in summer. Its creamy texture, the crunchy cookie, the sweetness of the condensed milk and the acidity of the limes make it an irresistible cake that no one can say no to a bite of. This is a typical cake from the United States, specifically from the Florida Keys area, which is why it is also known as key lime piewhich is where the Key Limes that give it its name and with which the cake is originally prepared.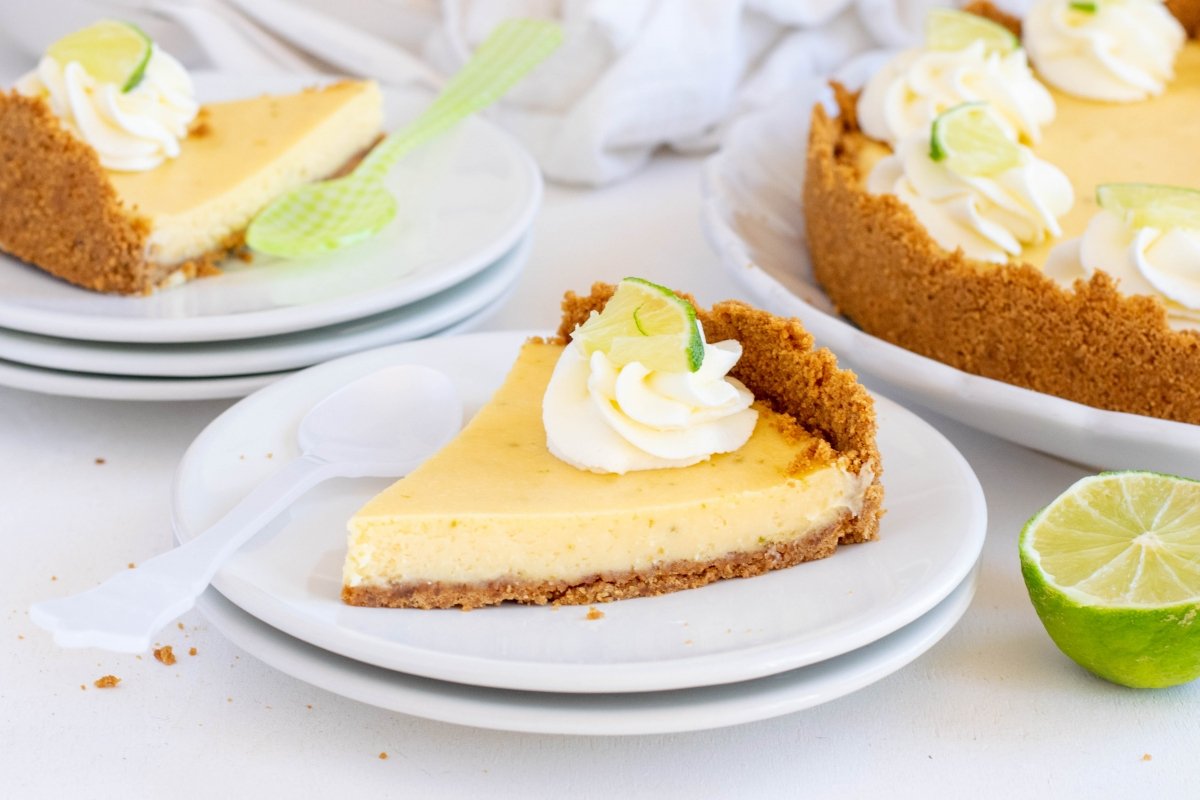 Marina Corma
Recipe information
Preparation time: 30 minutes

Cooking time: 30 minutes

Total time: 1 hour (plus cooling time)

Rations: 8

Category: desserts

Type of cuisine: American

Calories per serving (kcal): 361
Key lime pie ingredients for 8 people
For the base:
125 g chopped biscuit

75 g unsalted butter, melted and cold
For the filling:
4 egg yolks

400 g condensed milk

120 g lime juice

Zest of 2 limes
For decoration:
100 g cold whipping cream (minimum 35% fat)

20 g icing sugar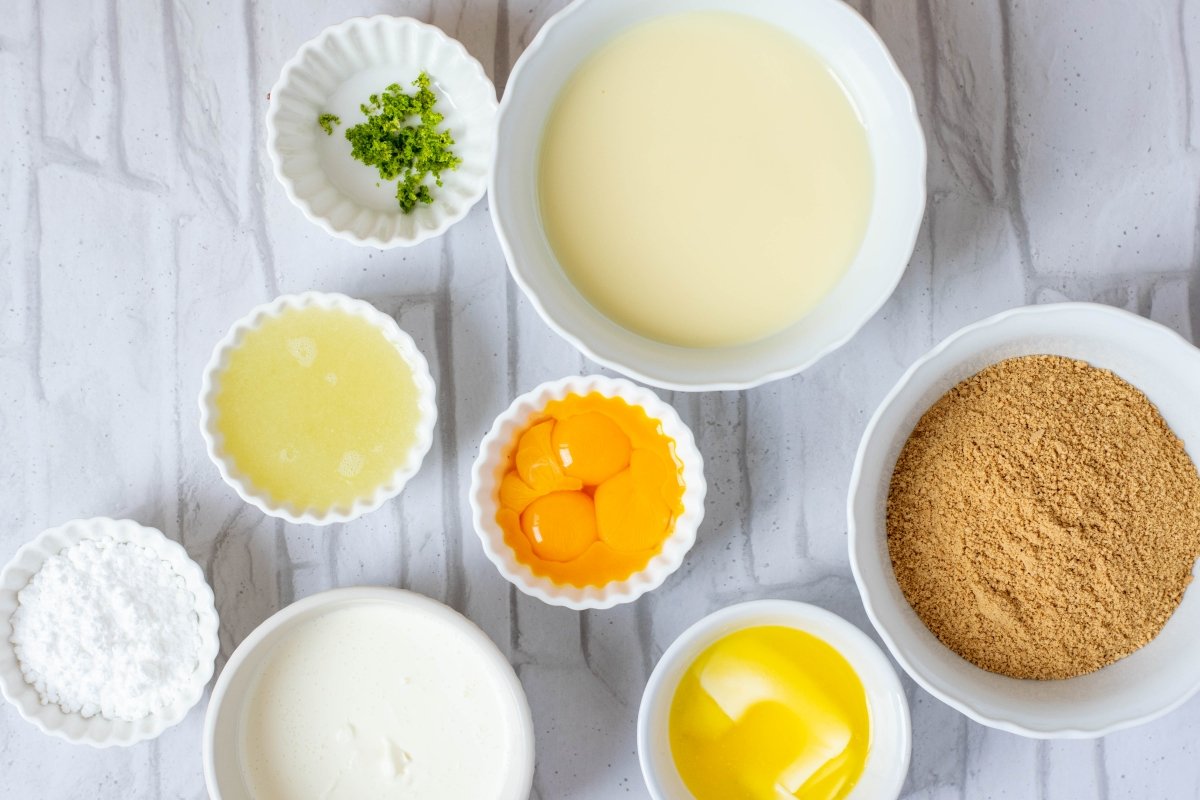 Marina Corma
Necessary utensils
How to make Key lime pie
First, we preheat the oven to 180ºC and mix 125 grams of chopped biscuit with 75 grams of melted unsalted butter.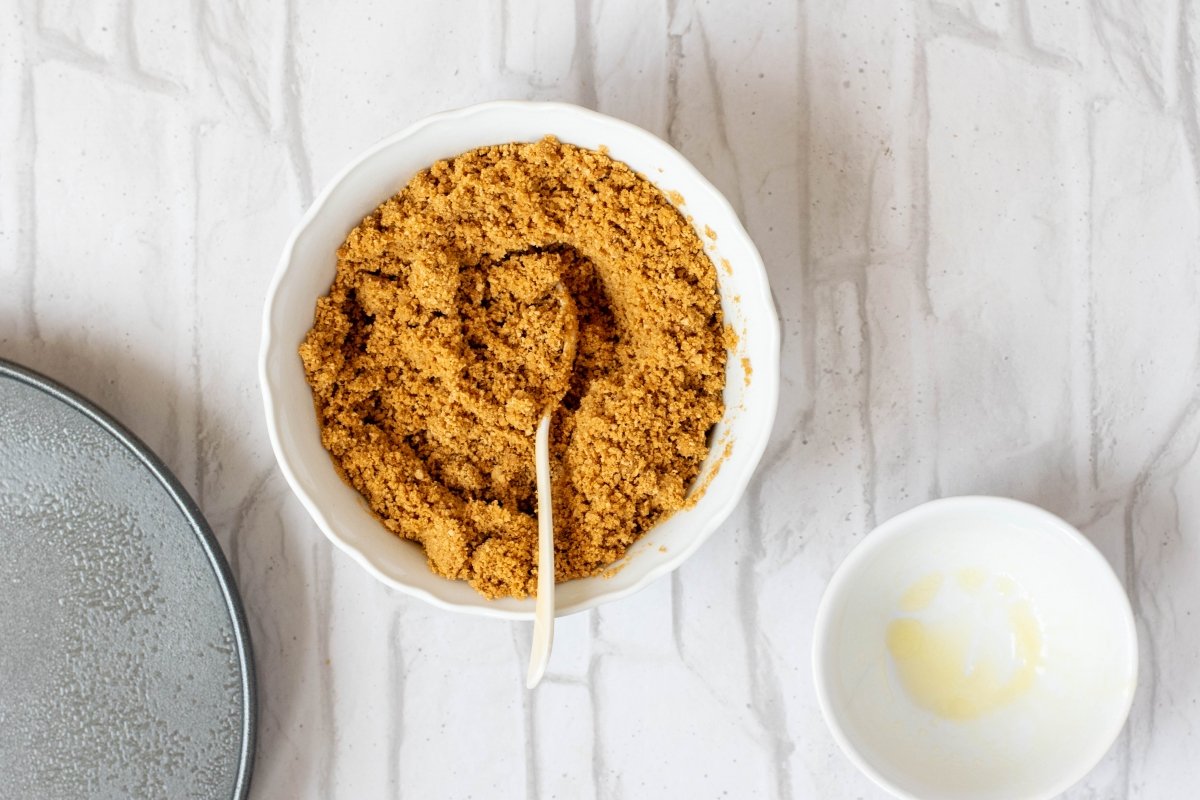 Marina Corma
We grease a 23 cm removable mold. Next, we cover the base and walls of the mold with the cookie and butter mixture.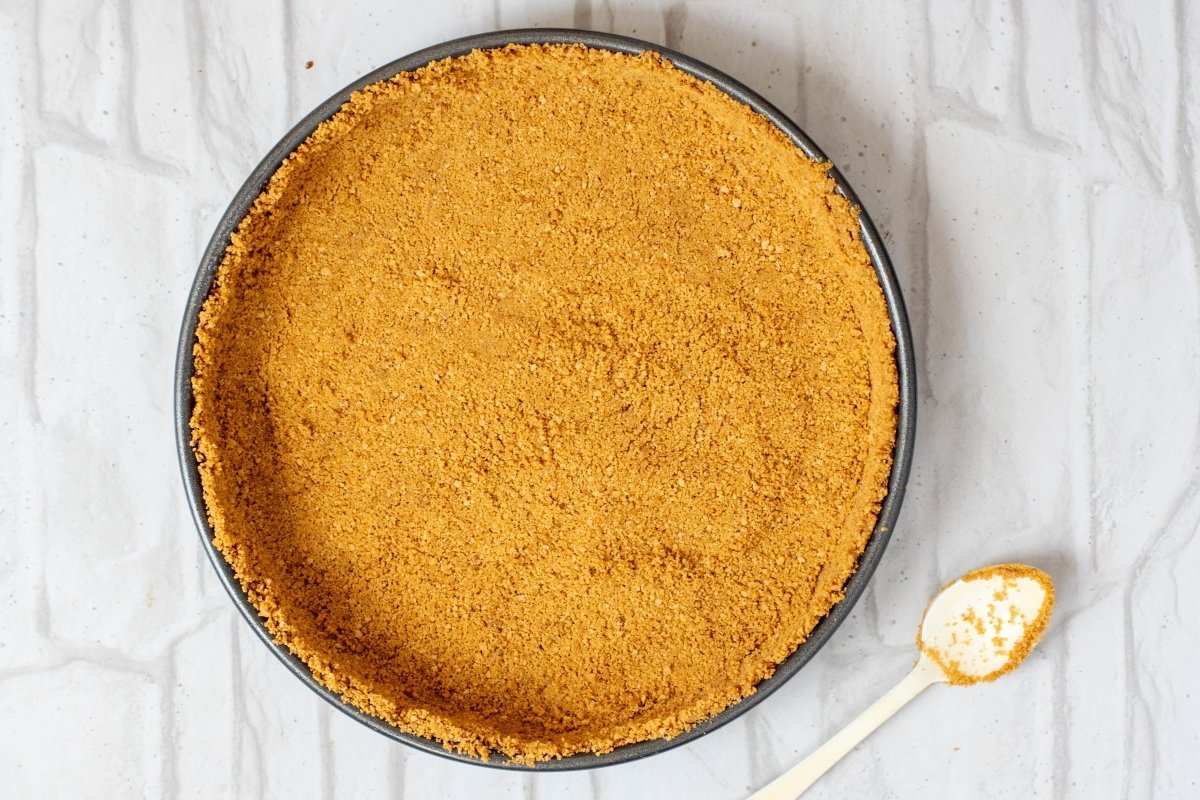 Marina Corma
We bake the cookie base for 15 minutes. After this time, we remove it from the oven and let it cool on a rack.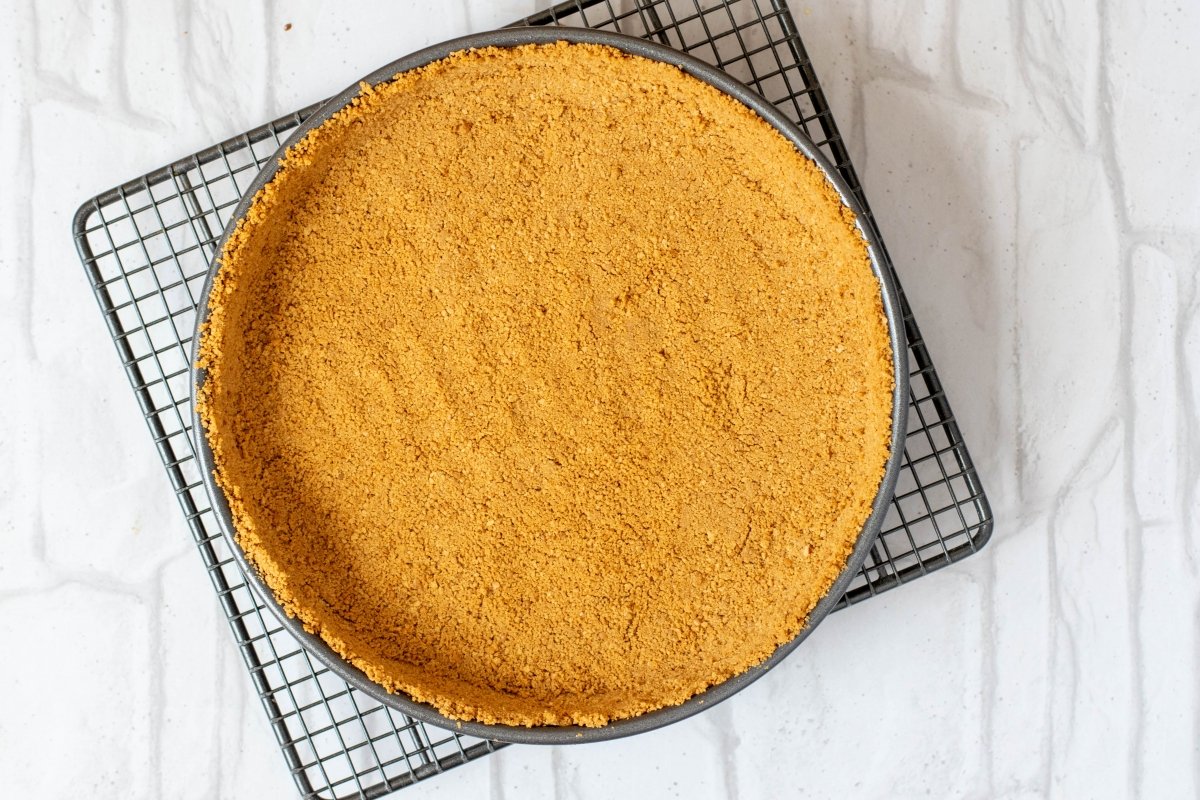 Marina Corma
Meanwhile, we prepare the cake filling. Beat 4 egg yolks until they are very fluffy, have doubled in volume and have lightened.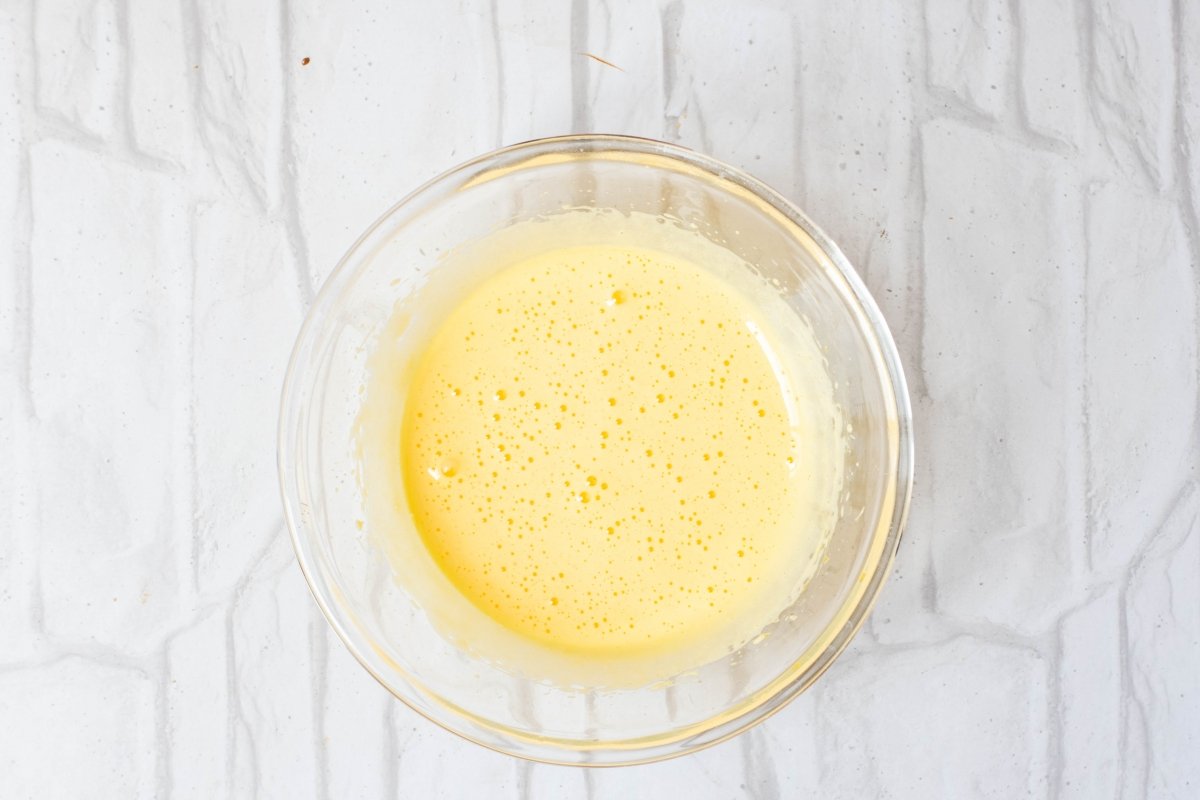 Marina Corma
We add 400 grams of condensed milk and mix well.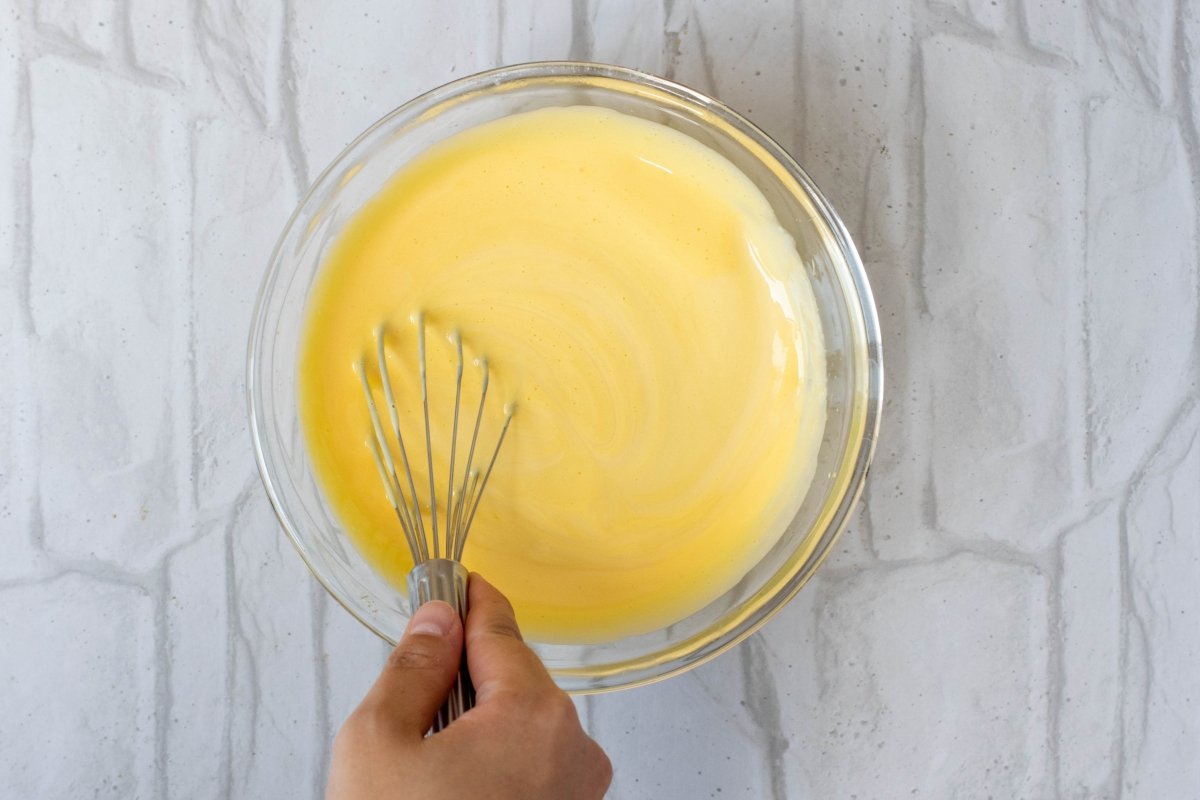 Marina Corma
We add 120 grams of lime juice and the zest of 2 limes. We mix until we have a homogeneous cream.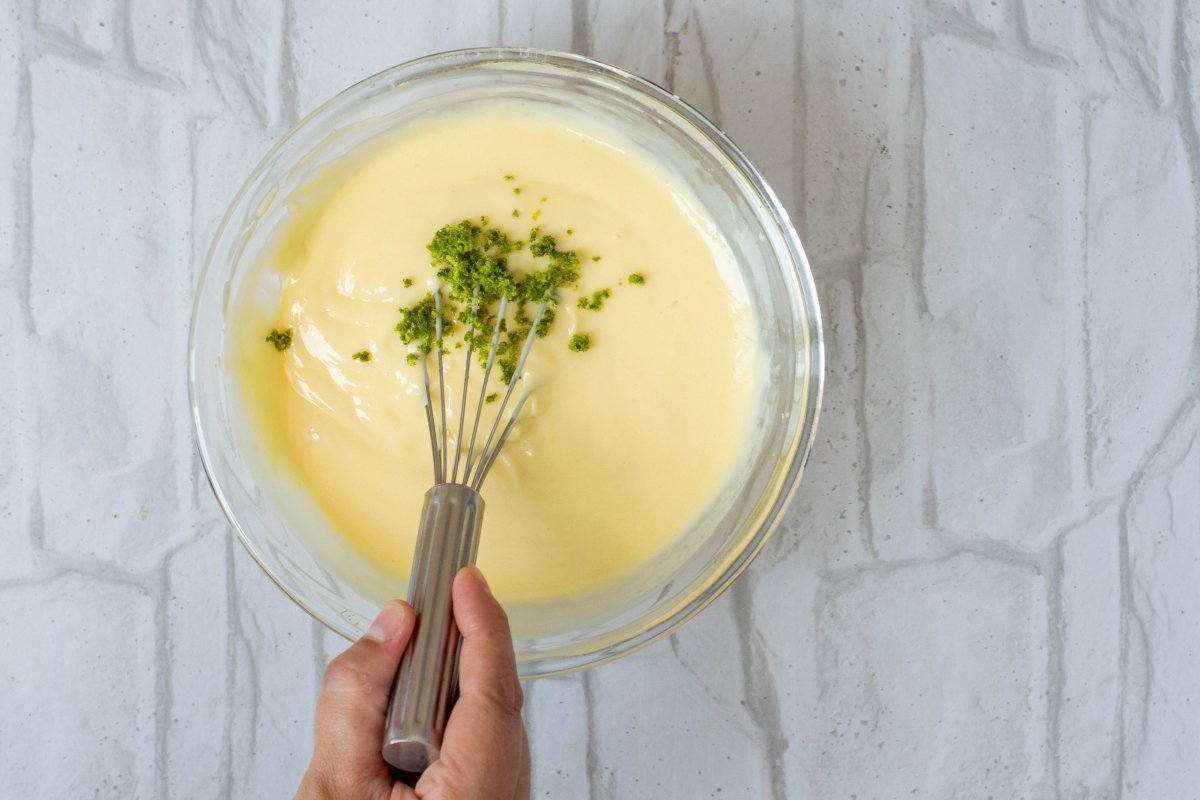 Marina Corma
We pour the previous mixture over the baked cookie base that we had reserved. We smooth the surface if necessary and bake for 15 minutes at 180ºC or until we see that the mixture is set.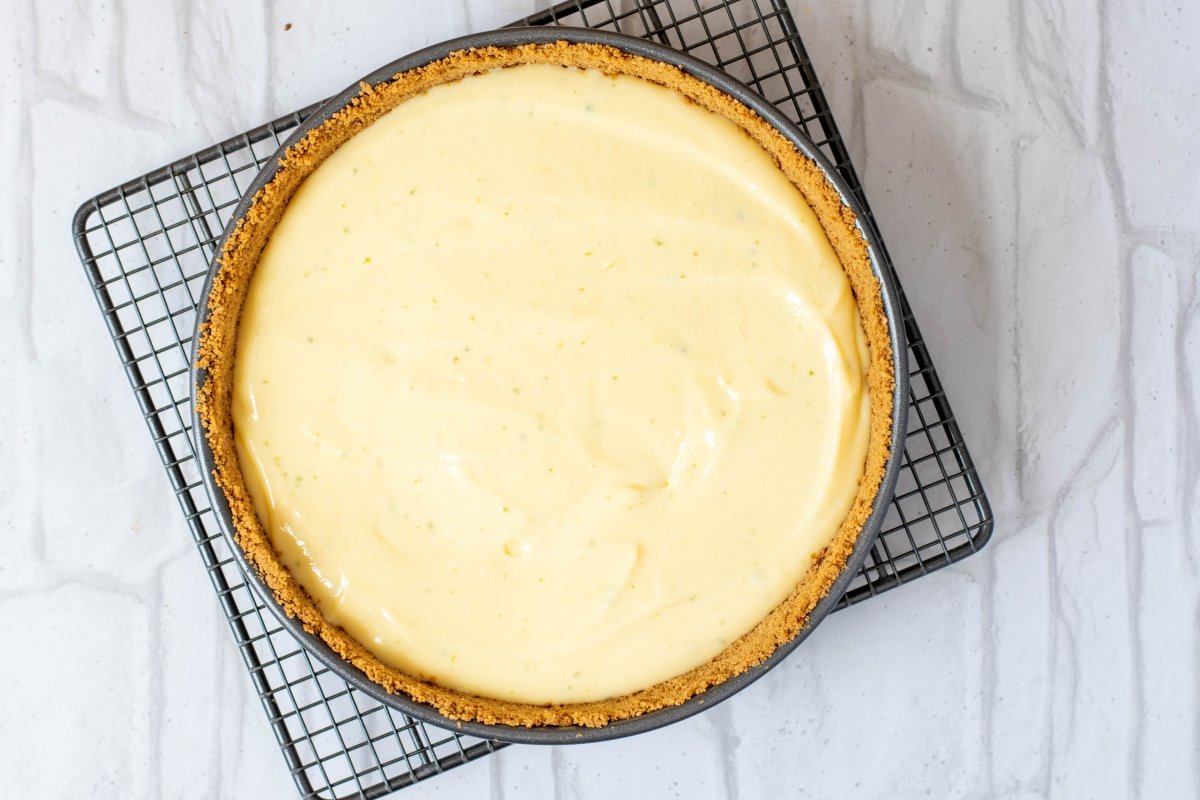 Marina Corma
We remove the cake from the oven and let it cool completely on a rack. Once tempered, we put it in the refrigerator for at least 2 hours so that, when it is time to serve, it is cold.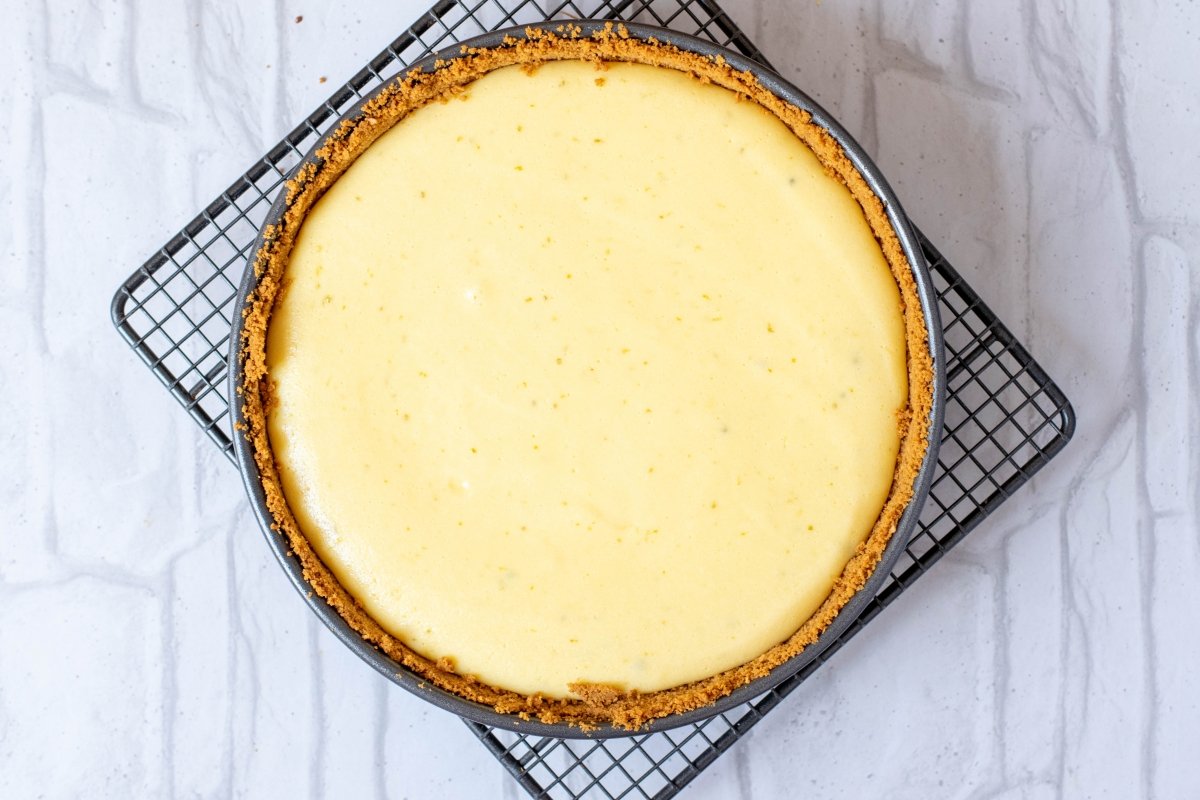 Marina Corma
Once it has rested in the refrigerator, we decorate the cake with whipped cream. To do this, we whip 100 grams of very cold whipping cream with 20 grams of icing sugar.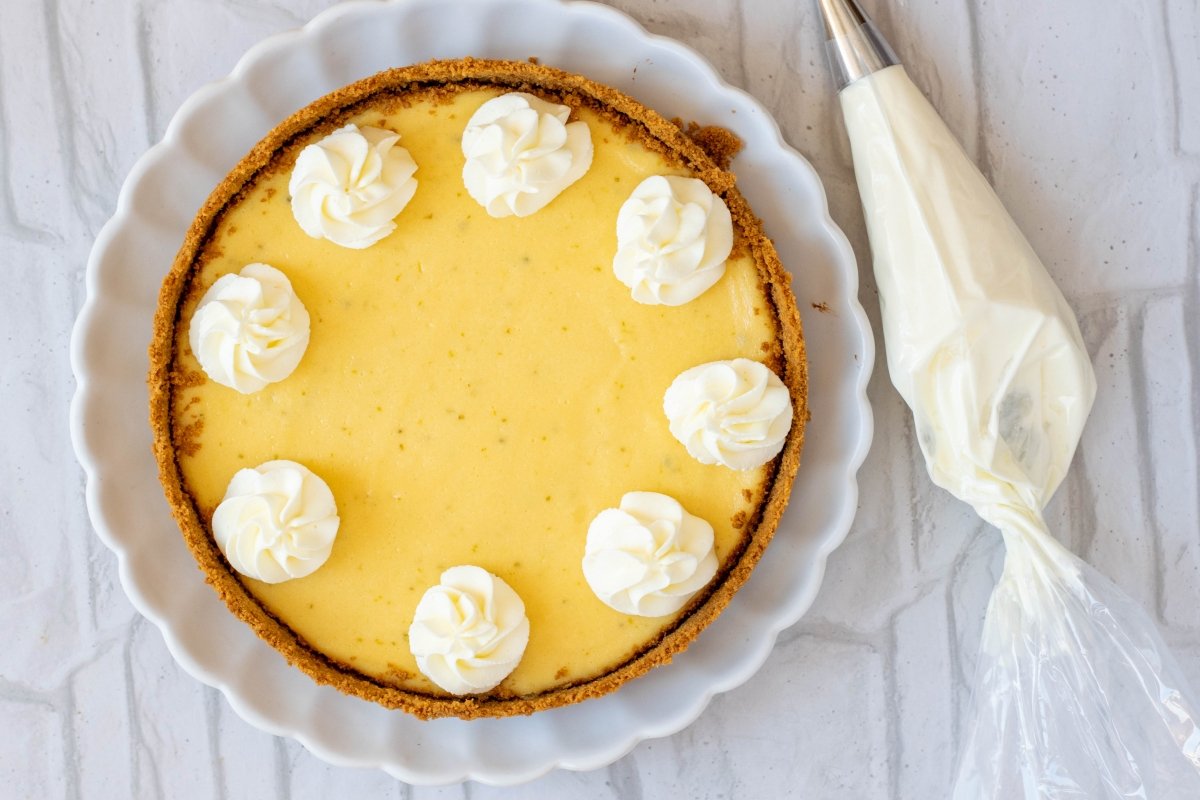 Marina Corma
We serve the Key lime pie cold.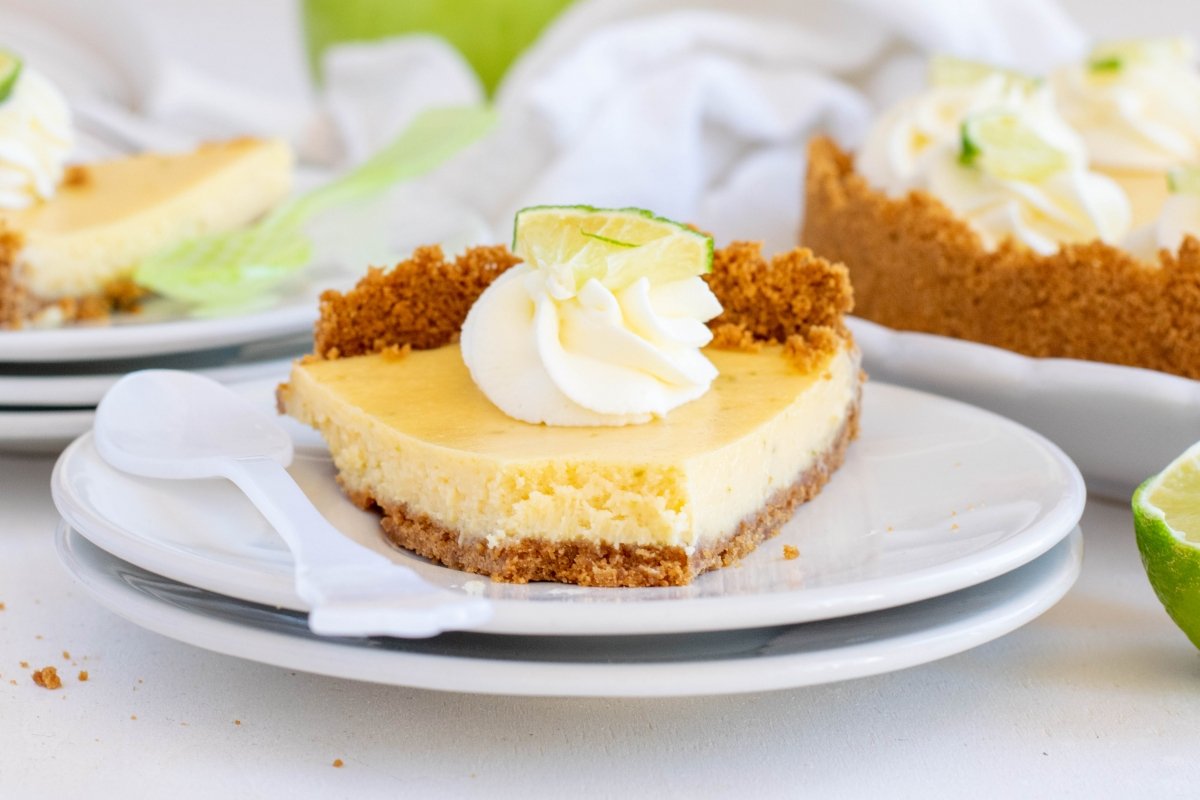 Marina Corma
Easy Preparation Summary
We preheat the oven to 180 ºC. We mix the cookie with the butter

We grease the mold and cover it completely with the cookie mixture.

We bake the cookie base for 15 minutes and let it cool on a rack.

Beat the yolks until they double in volume.

We add the condensed milk

We add the juice and lime zest

Pour the mixture over the cookie base and bake for 15 minutes.

We let the cake cool on a rack and put it in the refrigerator for at least 2 hours.

We decorate with whipped cream

We serve cold