This cookies and coffee cream cake is very easy to make and is delicious. First cousin to the mocha and cookie cake, although the main difference is that The mocha cream in this cake does not contain eggs., which makes it perfect to enjoy in summer. We can serve this eggless mocha cake at room temperature or leave it in the refrigerator for a bit and eat it very cold. Either way, it is a delicious cake.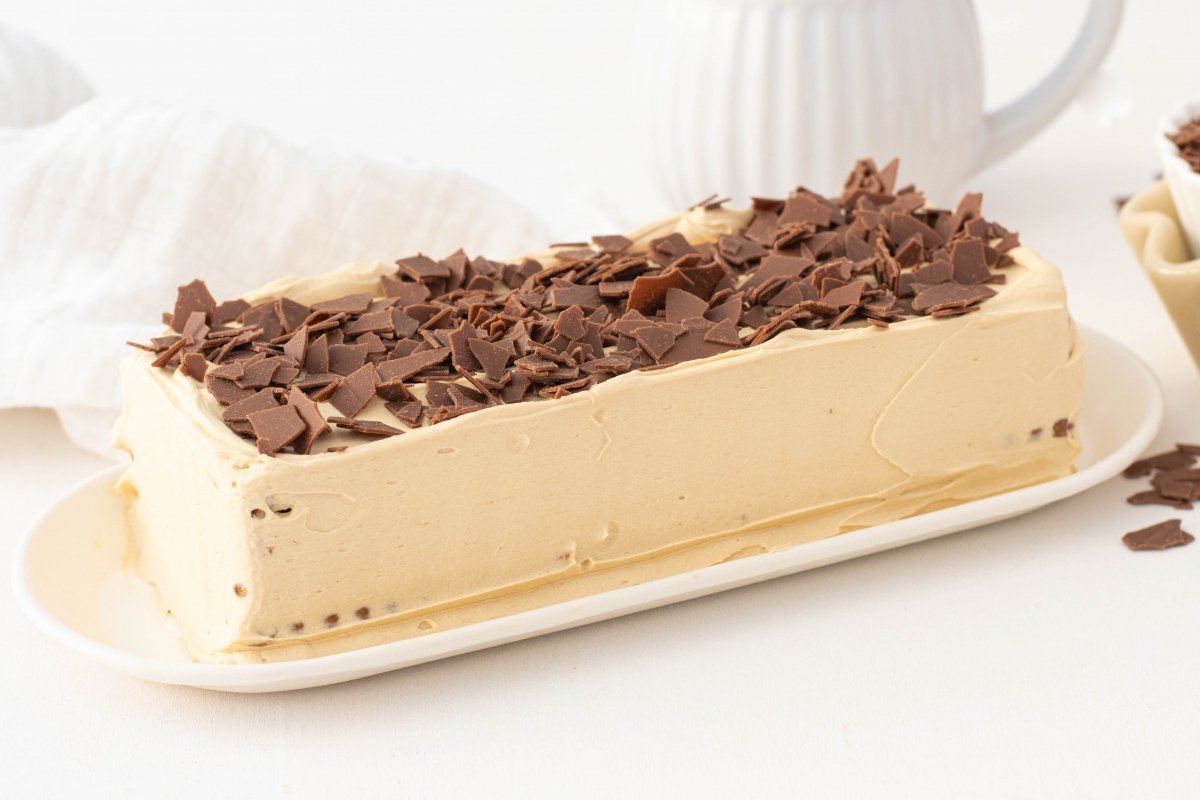 Marina Corma
Recipe information
Preparation time: 40 minutes

Total time: 40 minutes (plus 1 hour of rest in the refrigerator)

Rations: 6

Category: desserts

Type of cuisine: Spanish

Calories per serving (kcal): 465
Ingredients for the cookies cake with coffee cream for 6 people
For the coffee cream:
200 g unsalted butter at room temperature

200 g icing sugar

2 teaspoons instant coffee

2 teaspoons whole milk
For the cookies:
150 g whole milk

1 teaspoon instant coffee

20 rectangular cookies

Chocolate shavings to decorate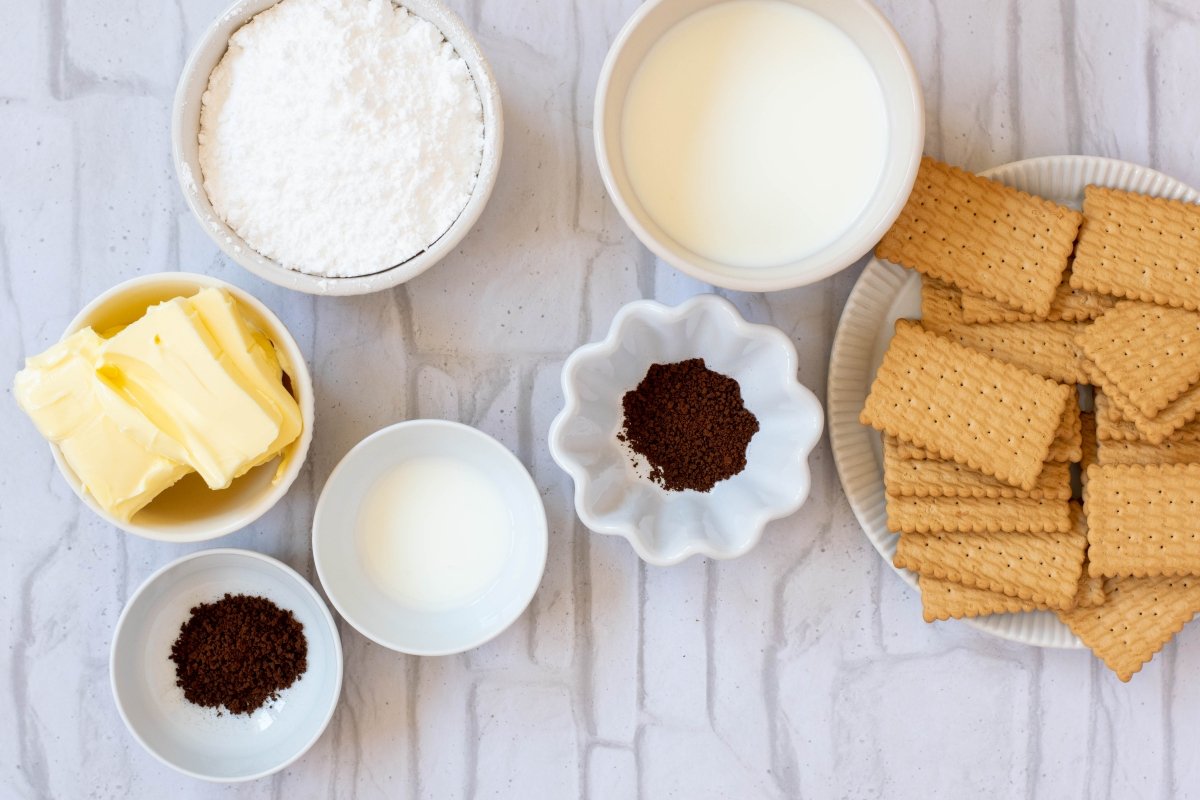 Marina Corma
How to make cookie cake with coffee cream
We will start by preparing the coffee cream. To do this, we beat 200 grams of unsalted butter at room temperature with 200 grams of icing sugar. We beat very well until the mixture is fluffy and whitened.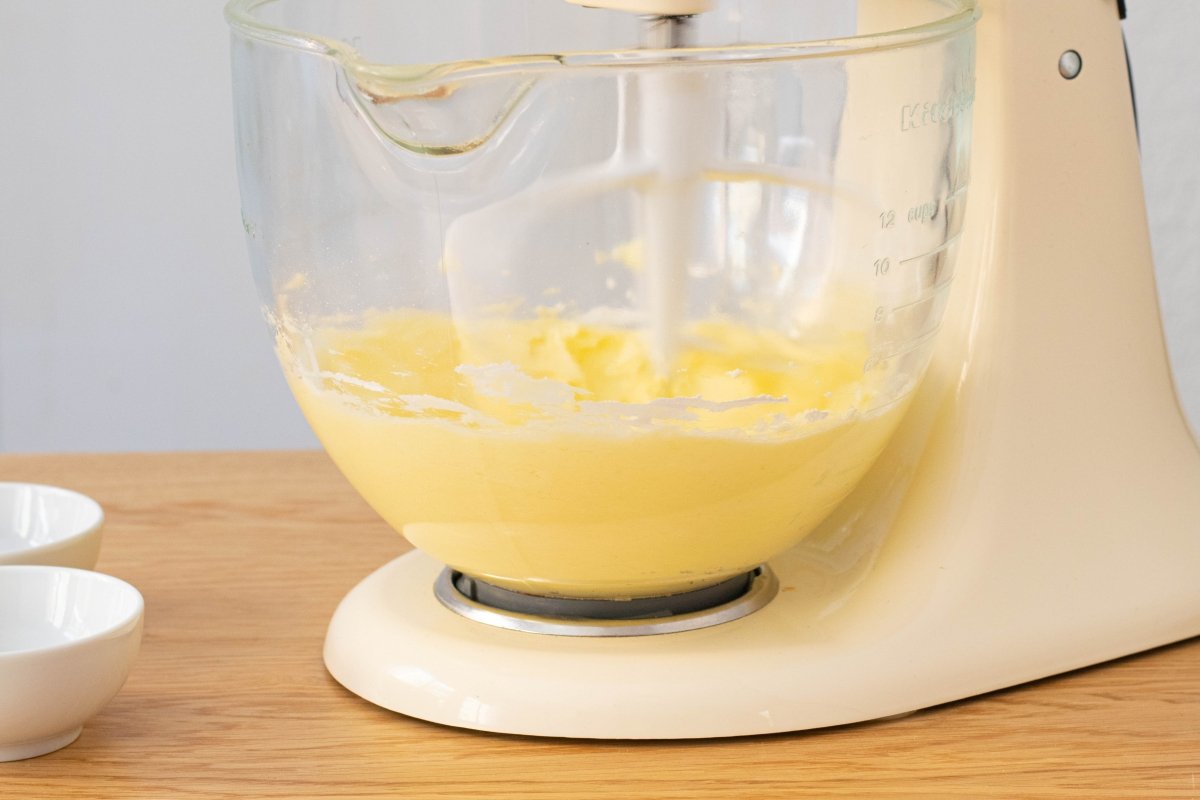 Marina Corma
We mix 2 teaspoons of instant coffee with 2 teaspoons of whole milk.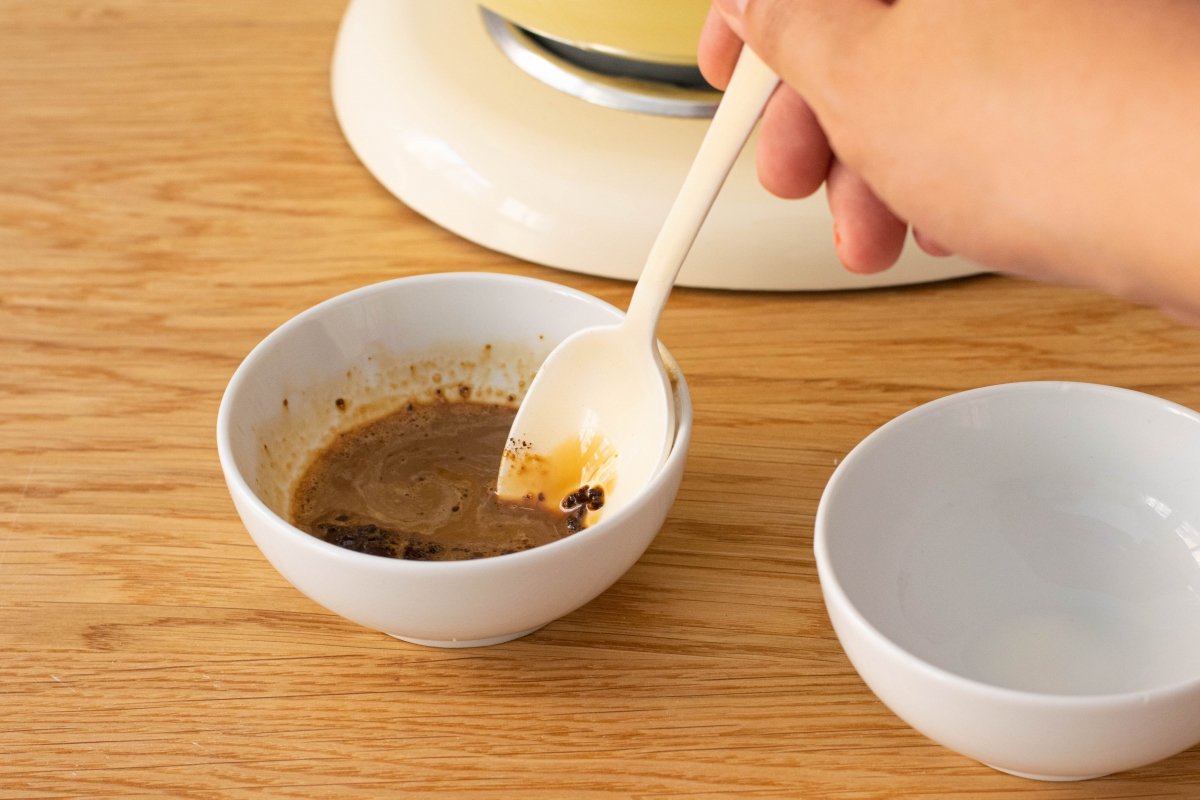 Marina Corma
Pour the previous mixture into the butter cream and beat until combined.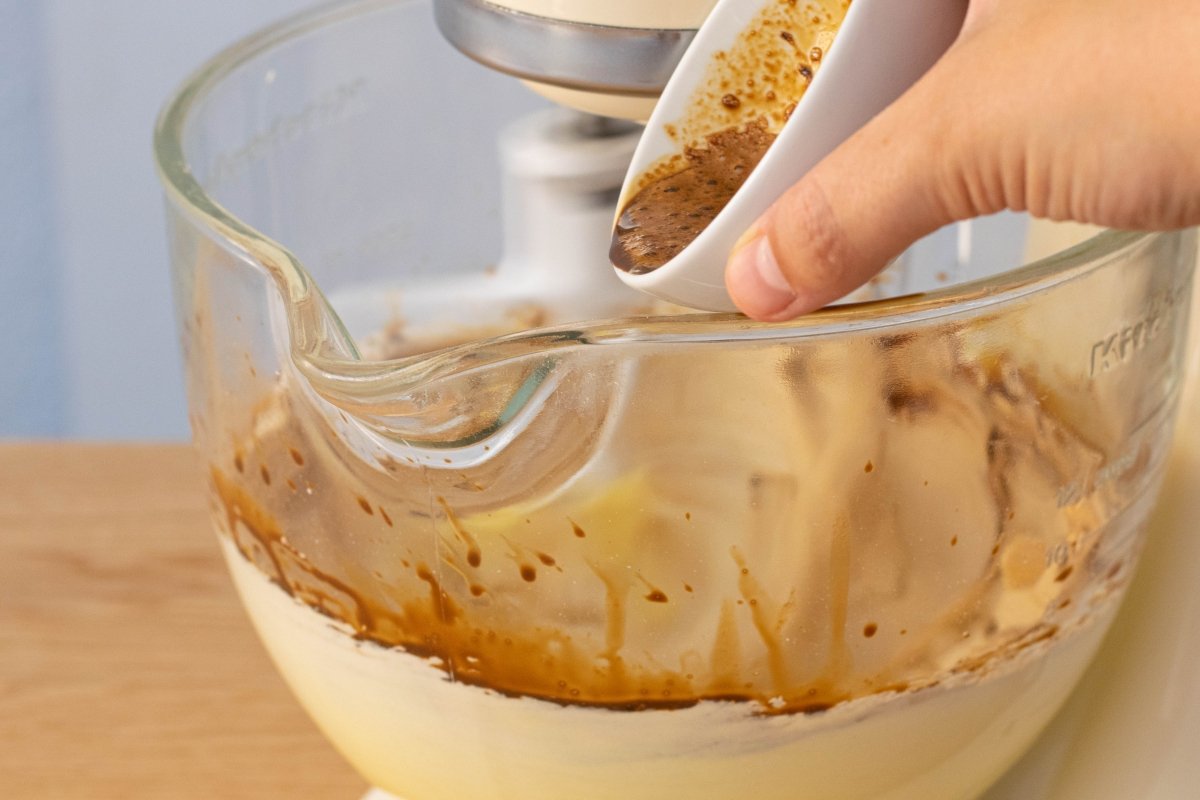 Marina Corma
We will have the cream ready when it is very creamy and with a uniform color. We reserve.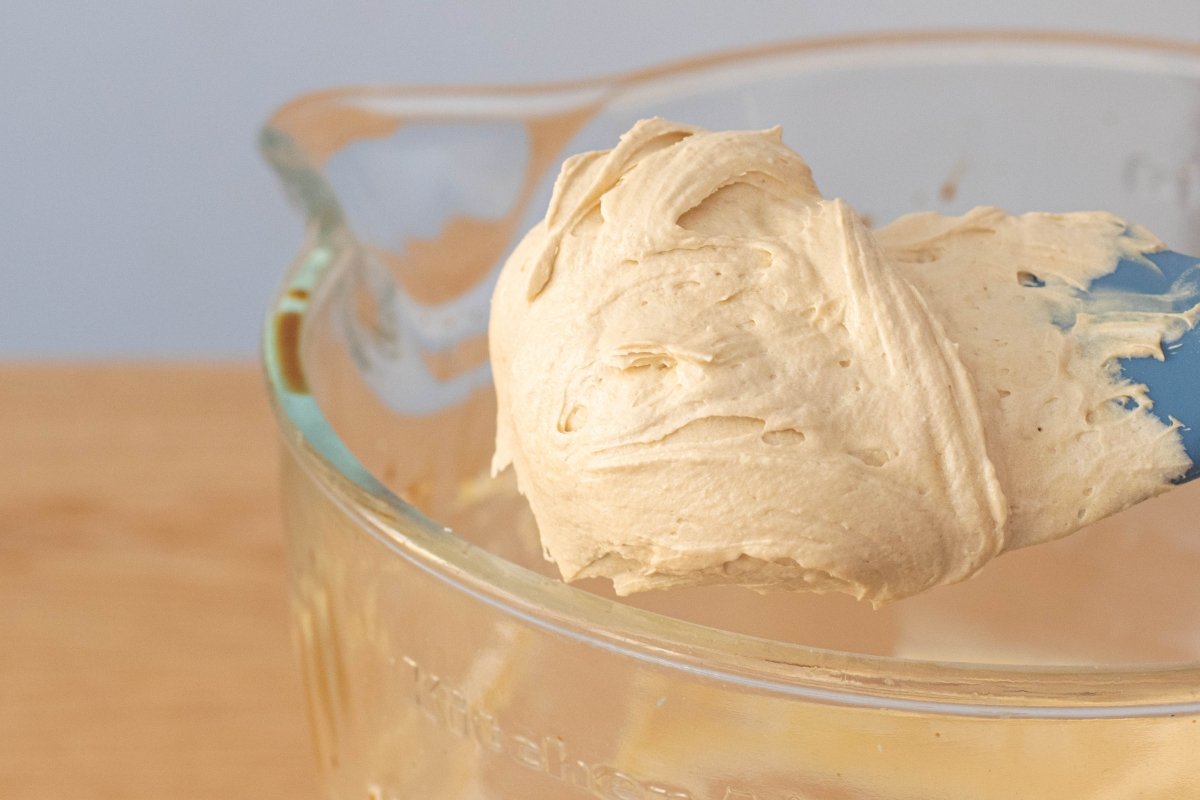 Marina Corma
We mix 150 grams of whole milk with 1 teaspoon of instant coffee.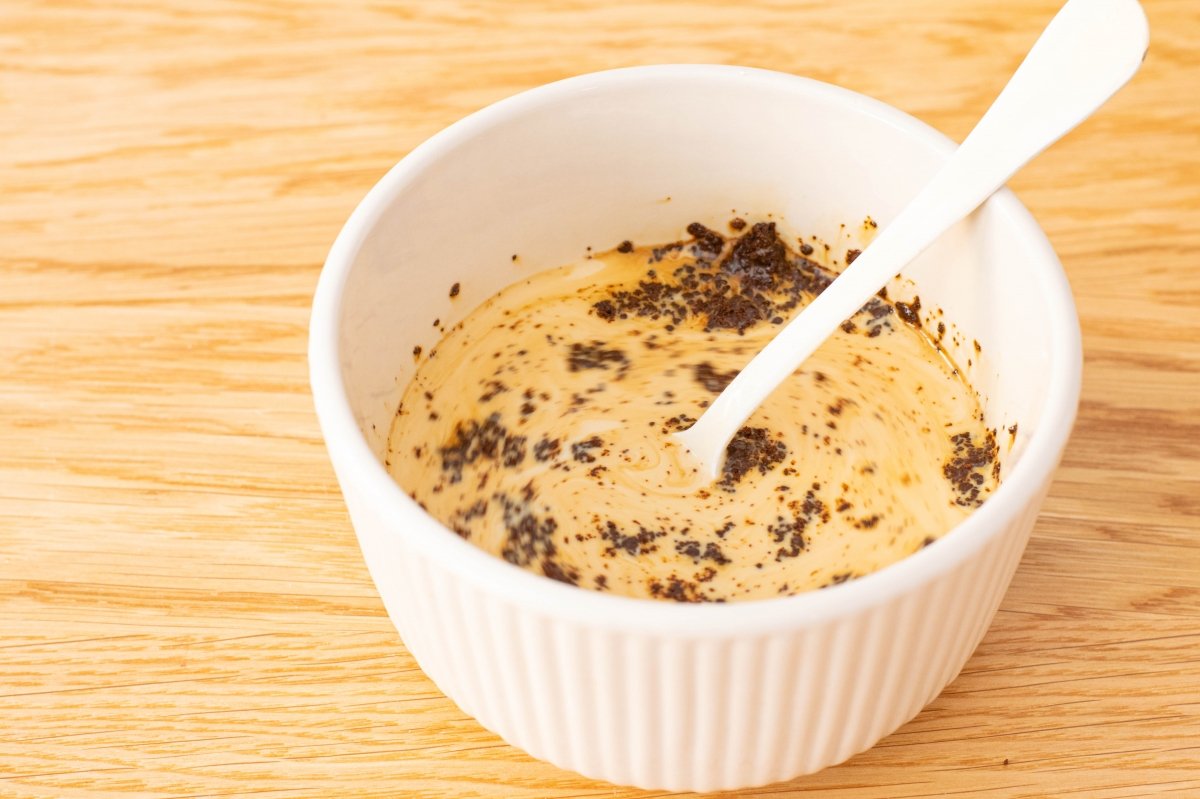 Marina Corma
We wet the cookies one by one, and place them on the plate where we are going to present the cake to make a first layer of cookies. We will put 4 cookies for each layer.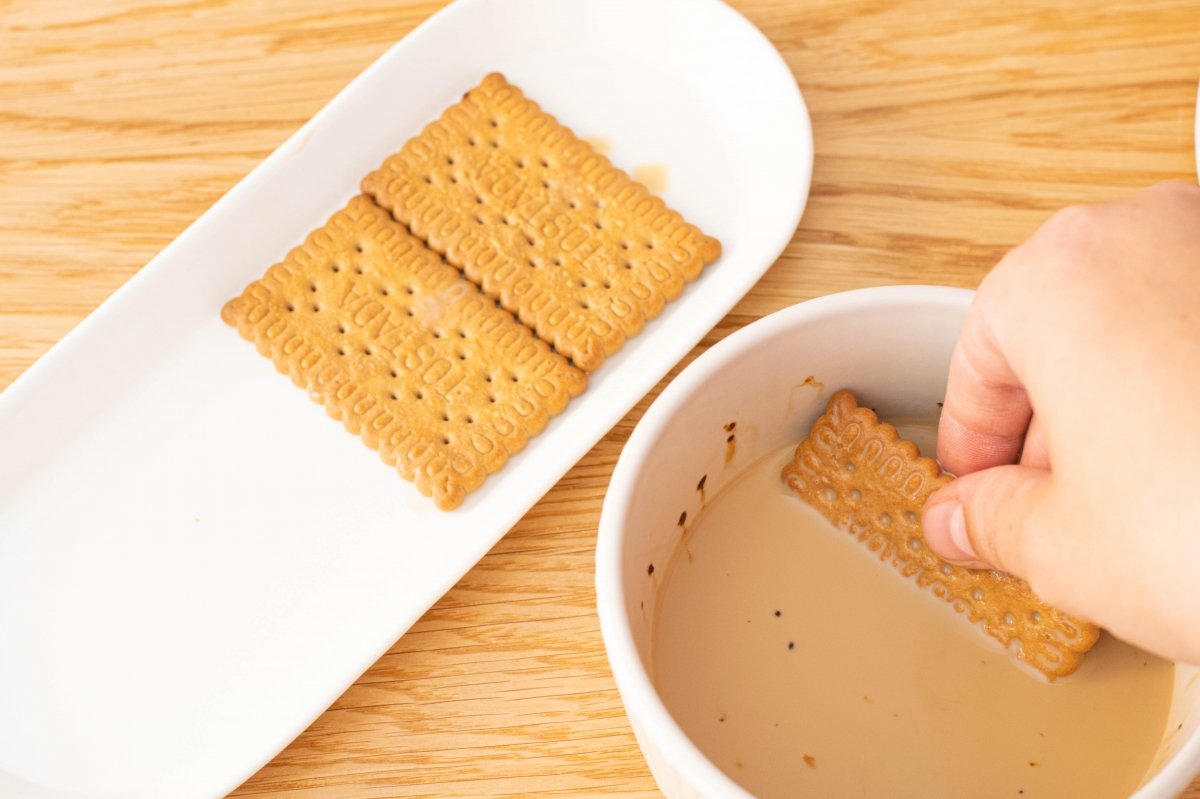 Marina Corma
We place the first layer of coffee cream and smooth it with the help of a spatula.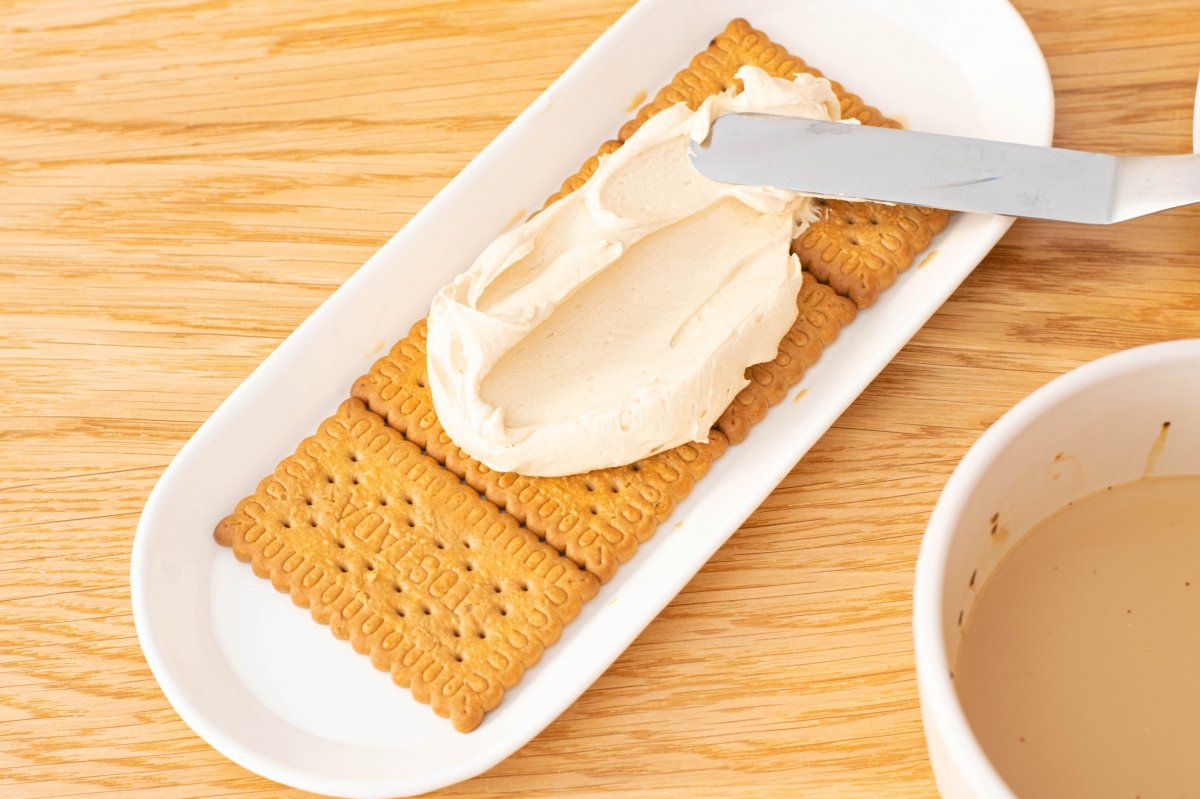 Marina Corma
We continue dipping cookies in the milk and coffee mixture, and we place them on the cream layer. In total we will have 5 cookie layers.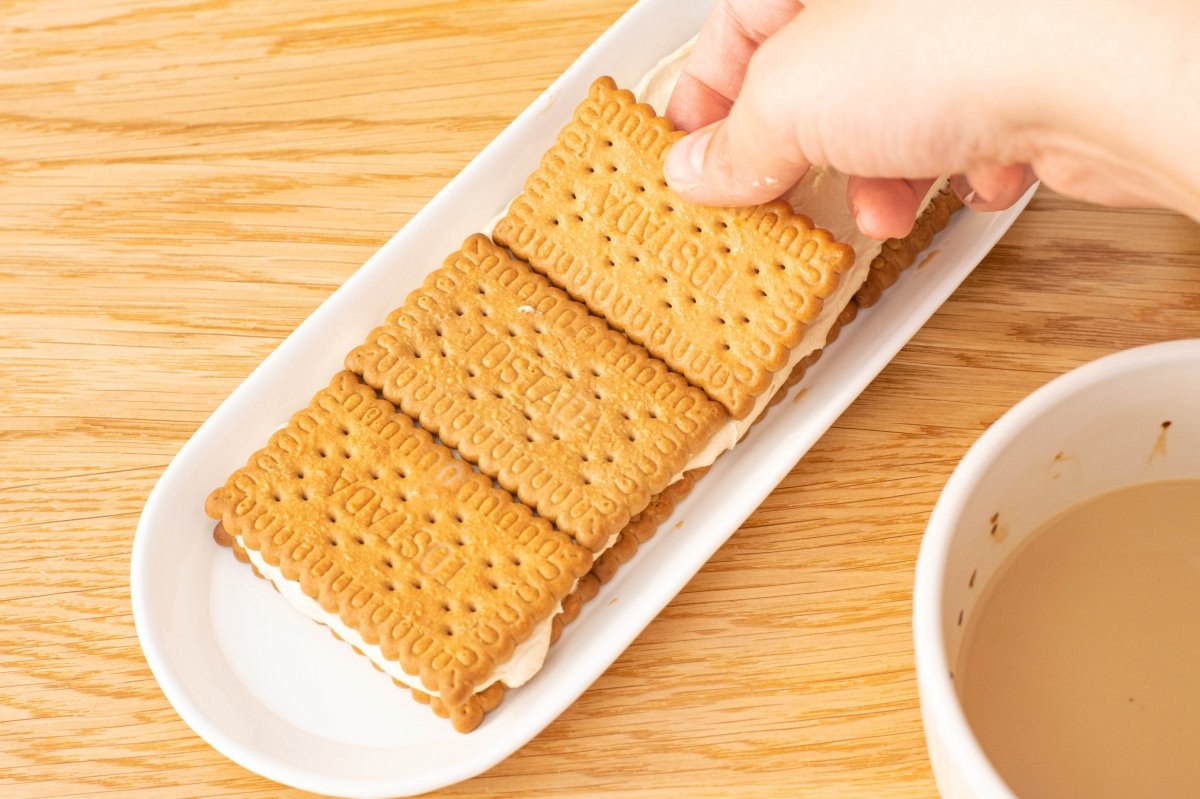 Marina Corma
When we have placed the last 4 cookies, we cover the sides and top with the remaining coffee cream. We smooth to taste.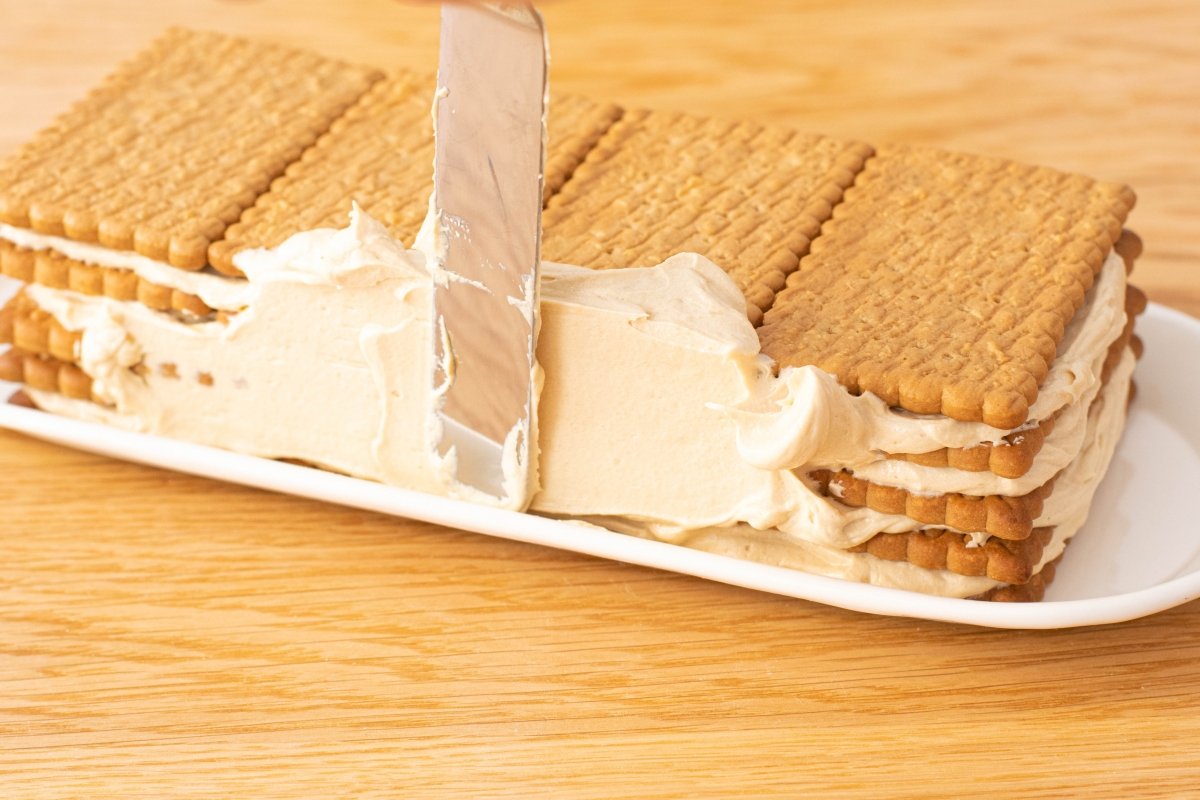 Marina Corma
We decorate the cake with some chocolate shavings, and put it in the refrigerator for 1 hour so that the cake settles a little.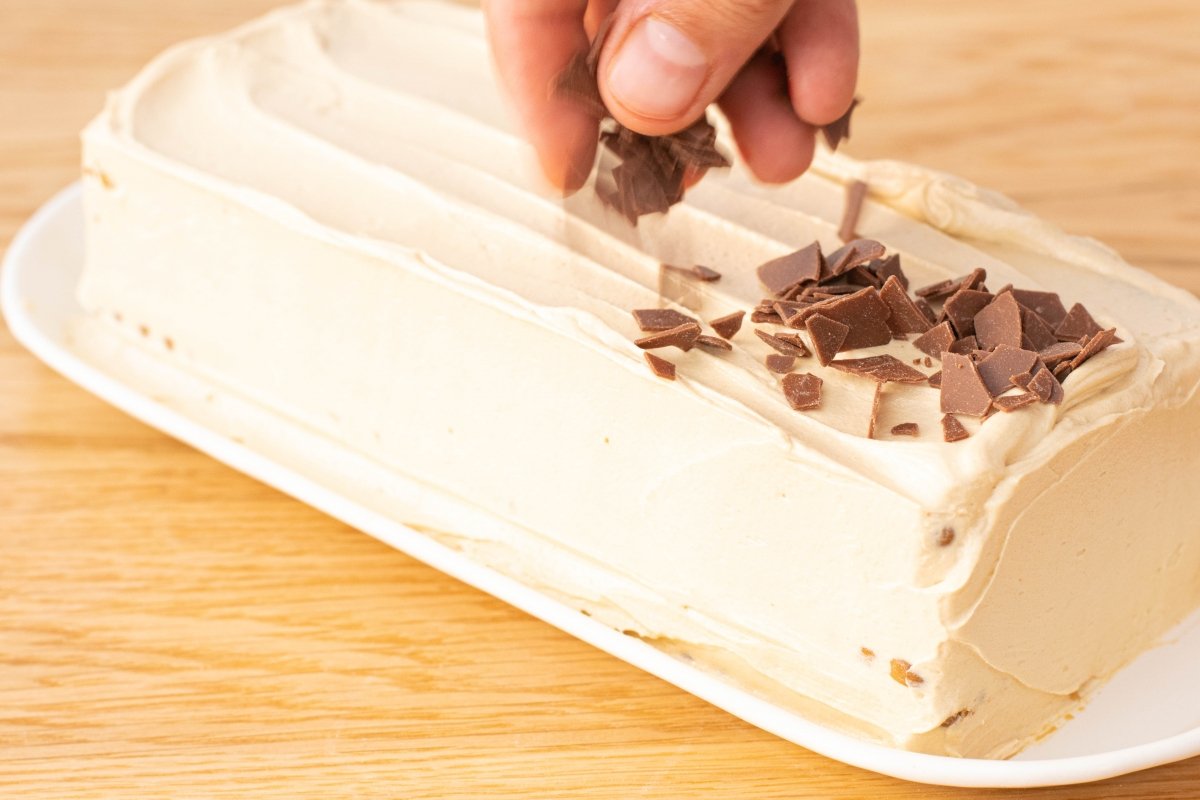 Marina Corma
We can serve the cookie cake with cold coffee cream or at room temperature.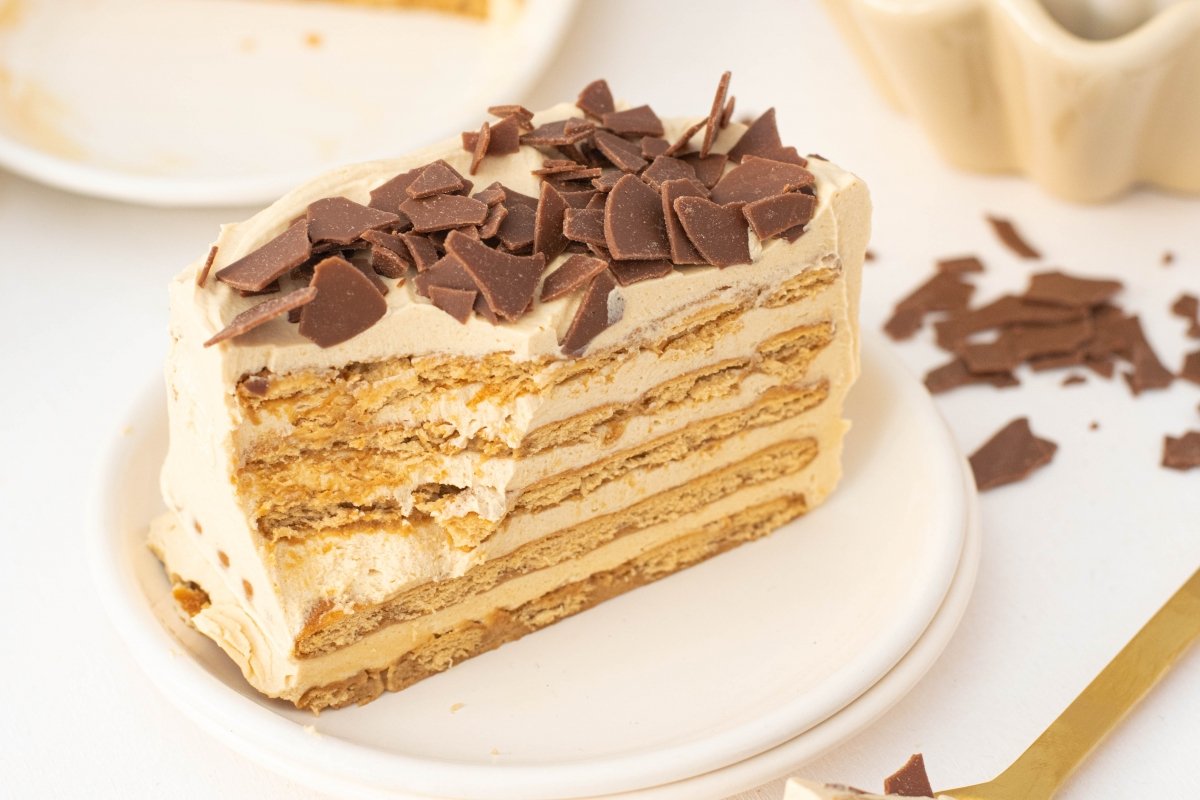 Marina Corma
Easy Preparation Summary
We beat the butter with the icing sugar

We mix the instant coffee with the milk

We pour the mixture over the butter cream and beat

When we have a fluffy cream, we reserve

We mix the milk with the instant coffee

We wet the cookies and place them on the presentation plate.

We place the first layer of coffee cream

We continue placing layers of cookies and coffee

We put cream on the sides and top

We decorate with chocolate shavings and place in the refrigerator for 1 hour.

We serve cold or at room temperature