Baked cheesecake is a safe bet, although if we combine it with lemon, the result is impressive. This cake on its own is delicious, but I like to accompany it with lemon cream to give it an even more acidic touch. It also combines great with any red fruit.
For this type of baked cheesecake, it is very important not to overbeat the mixture so that, when baking, it does not create cracks on the surface. It is also important to respect baking and cooling times. By following these tips, the result will be perfect!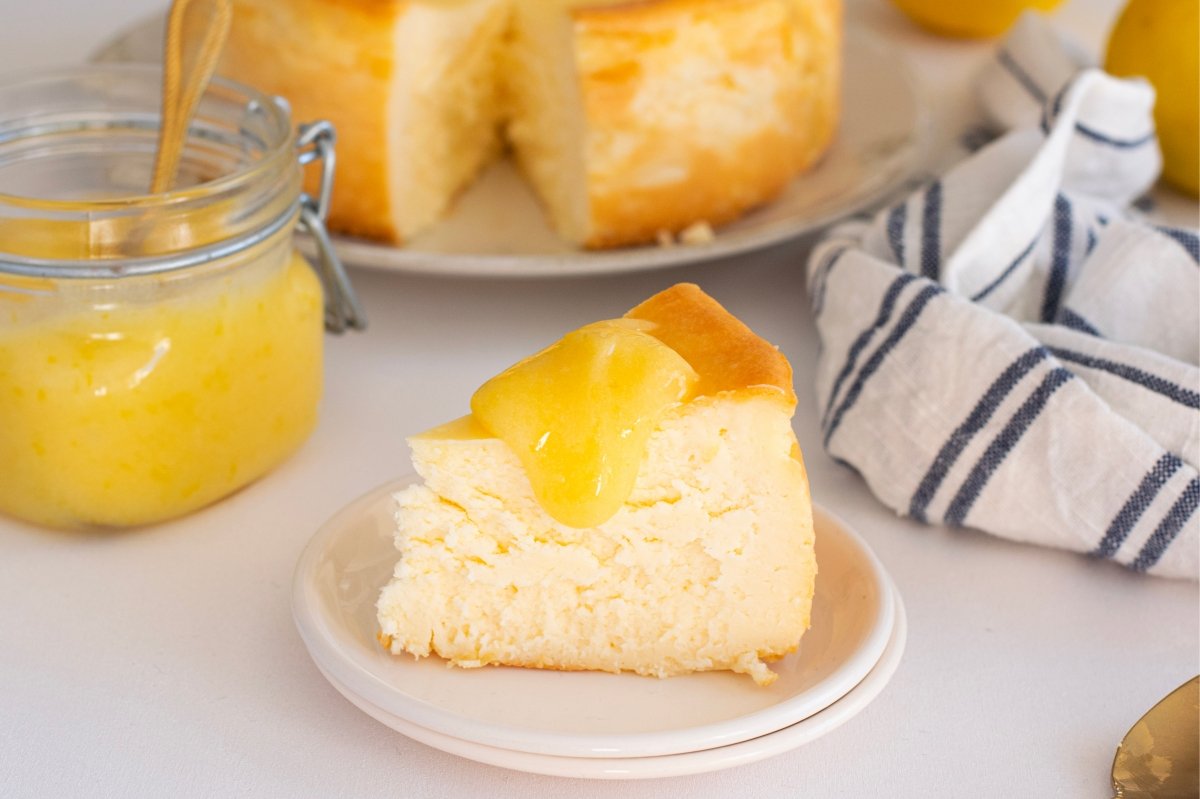 Marina Corma
Recipe information
Preparation time: 20 minutes

Cooking time: 1 hour and 30 minutes

Total time: 1 hour and 50 minutes

Rations: 8

Category: dessert

Type of cuisine: international

Calories per serving (kcal): 512
Ingredients for baked lemon and cheese cake for 8 people
For the cheesecake:
100 ml whipping cream (minimum 35% fat)

Juice of 1 lemon

600 g cream cheese

200 g white sugar

Zest of 1 lemon

2 eggs M

35 g of corn flour (Maizena type)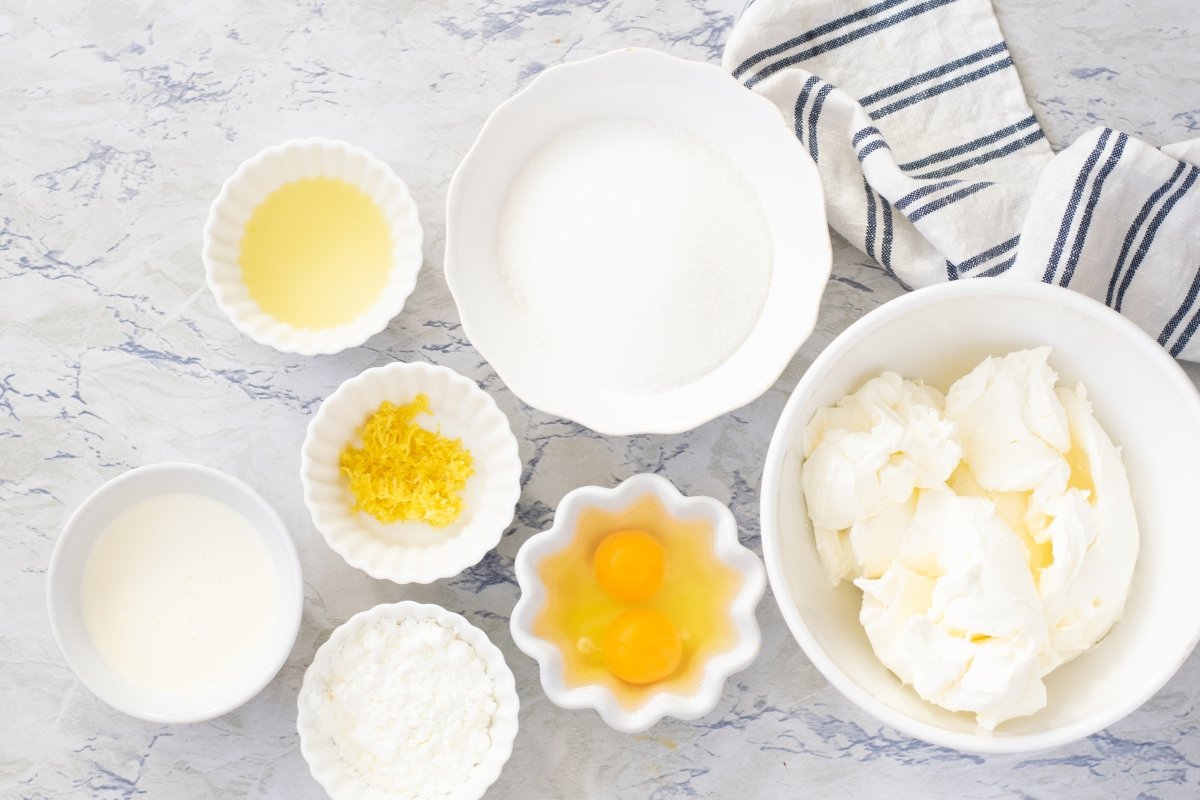 Marina Corma
For the lemon cream to decorate:
Juice of 1 lemon

Zest of 1 lemon

1 egg M

100 g white sugar

25 g unsalted butter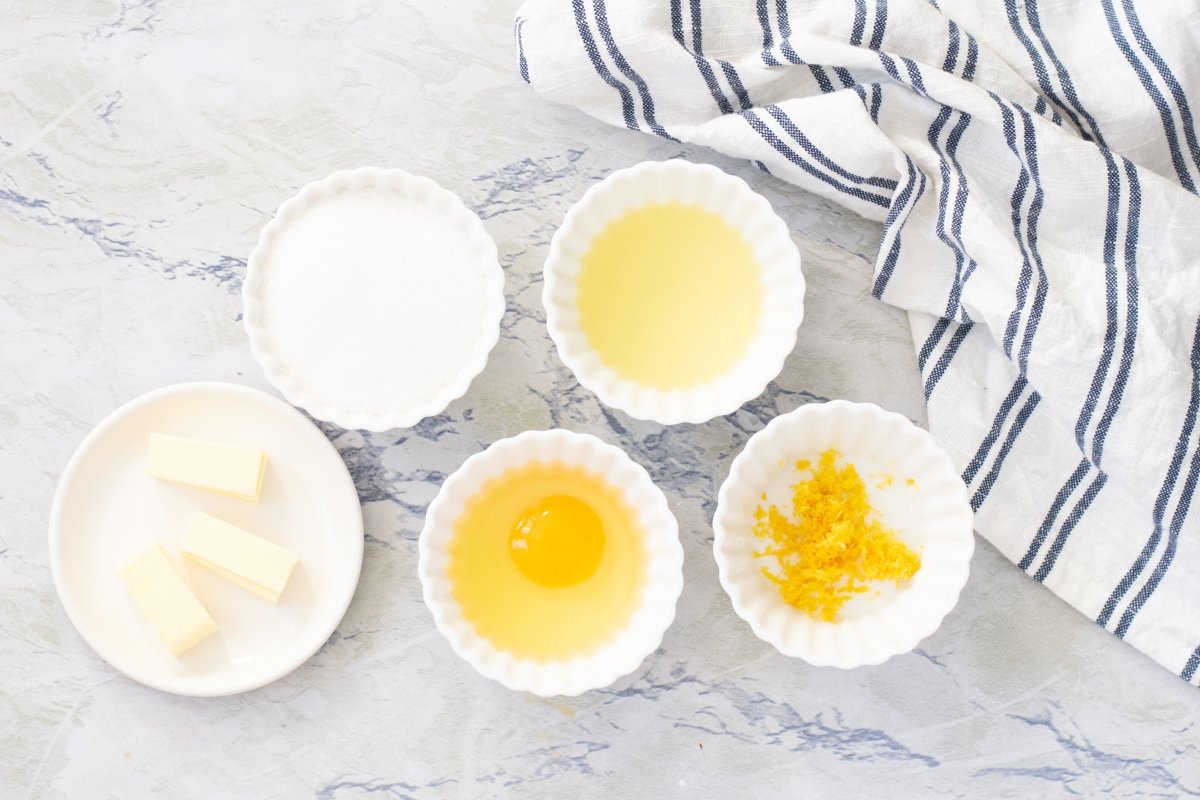 Marina Corma
Necessary utensils
Detachable mold of 15 cm diameter
How to make baked lemon cheesecake
This recipe consists of two different preparations. Although you can only prepare the lemon cheesecake without the lemon cream, the latter provides a very interesting contrast of flavors.
How to prepare lemon cheesecake
We mix the 100 ml of whipping cream with the juice of one lemon, this way we get a homemade sour cream that will help us have a velvety texture in the cheesecake. We reserve.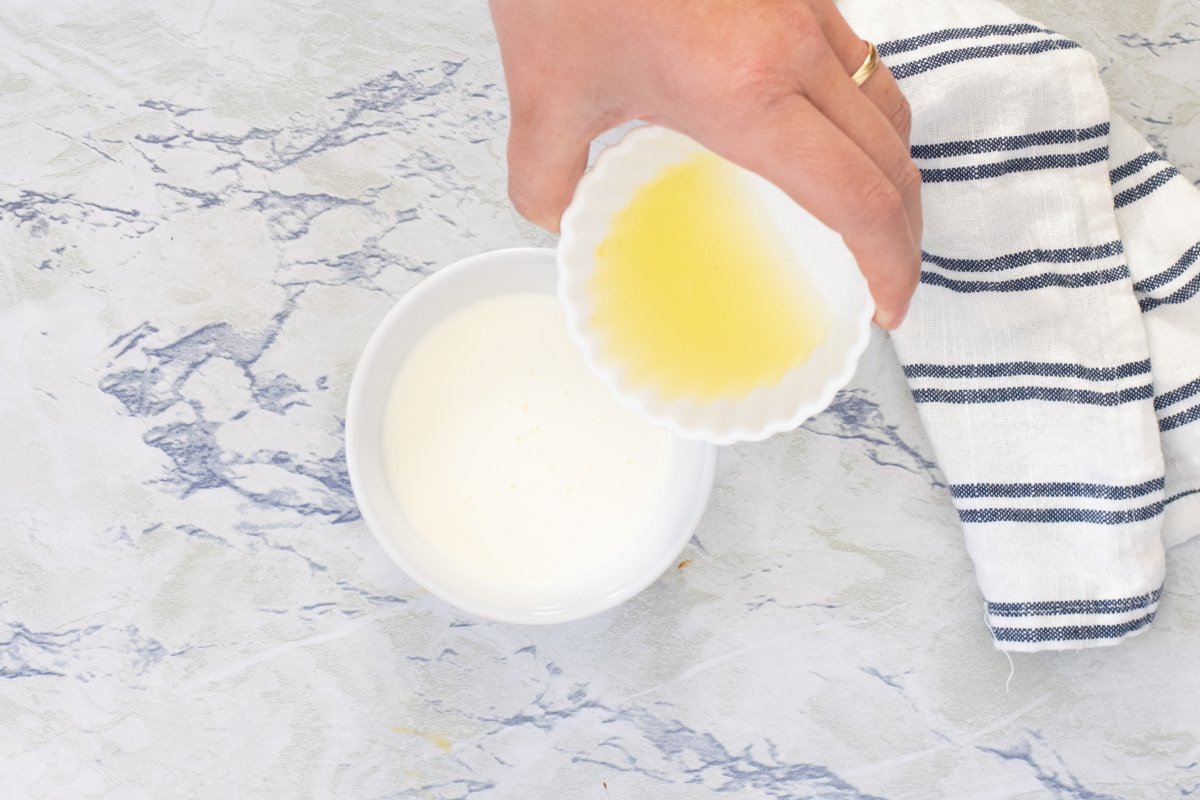 Marina Corma
We put the 600 grams of cream cheese in a bowl along with the 200 grams of white sugar and the lemon zest, and mix well until we have a homogeneous cream.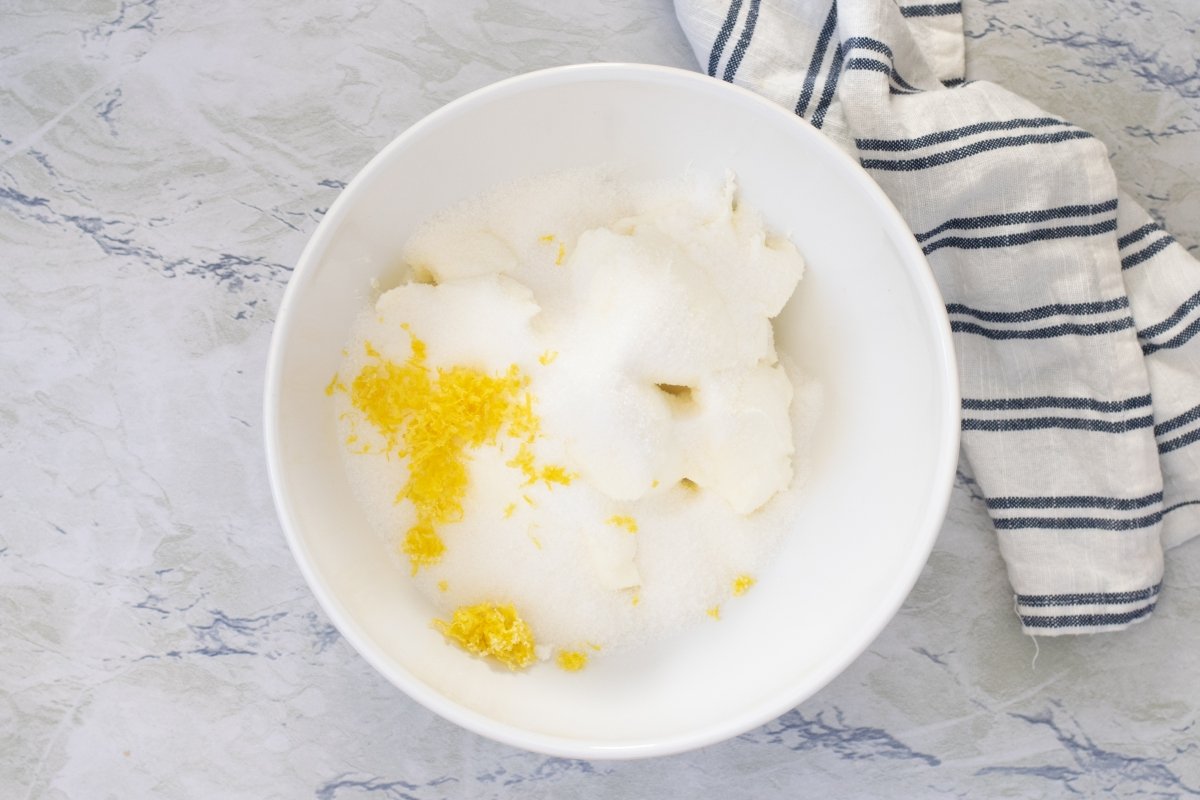 Marina Corma
Add the two M eggs and mix well.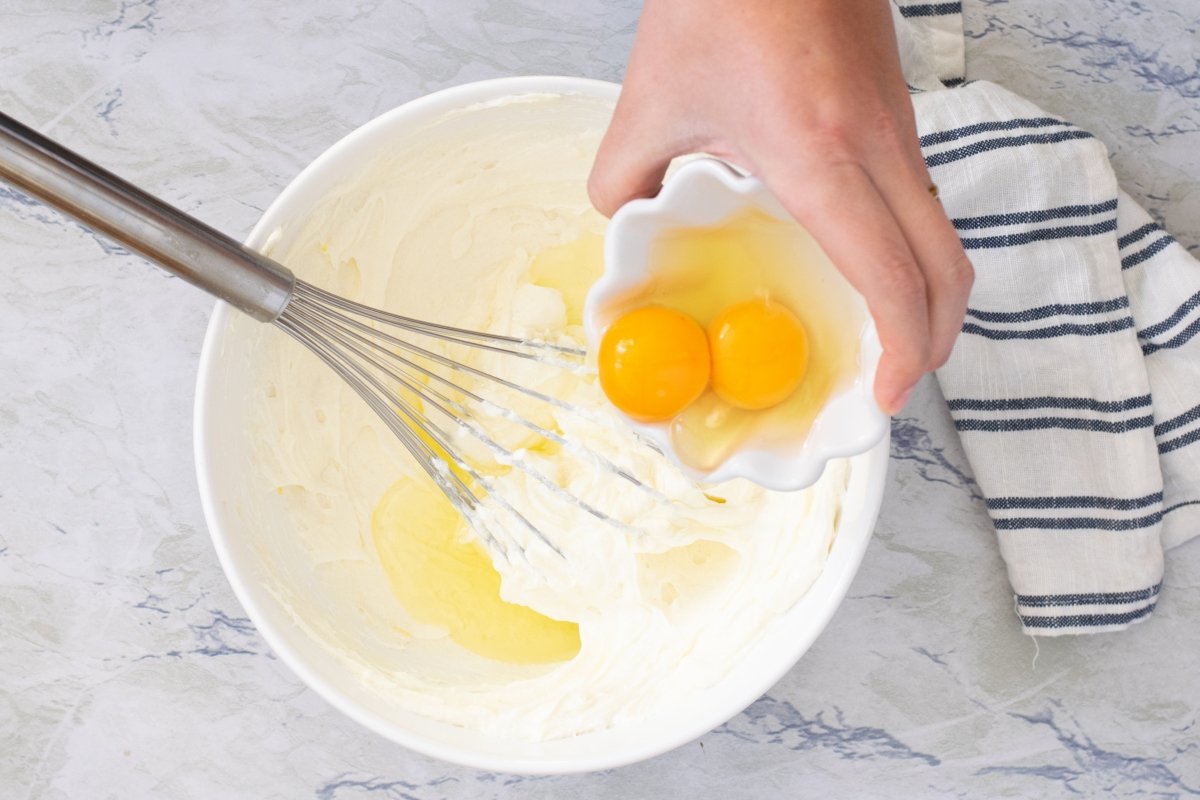 Marina Corma
We add the 35 grams of corn flour and beat until completely integrated.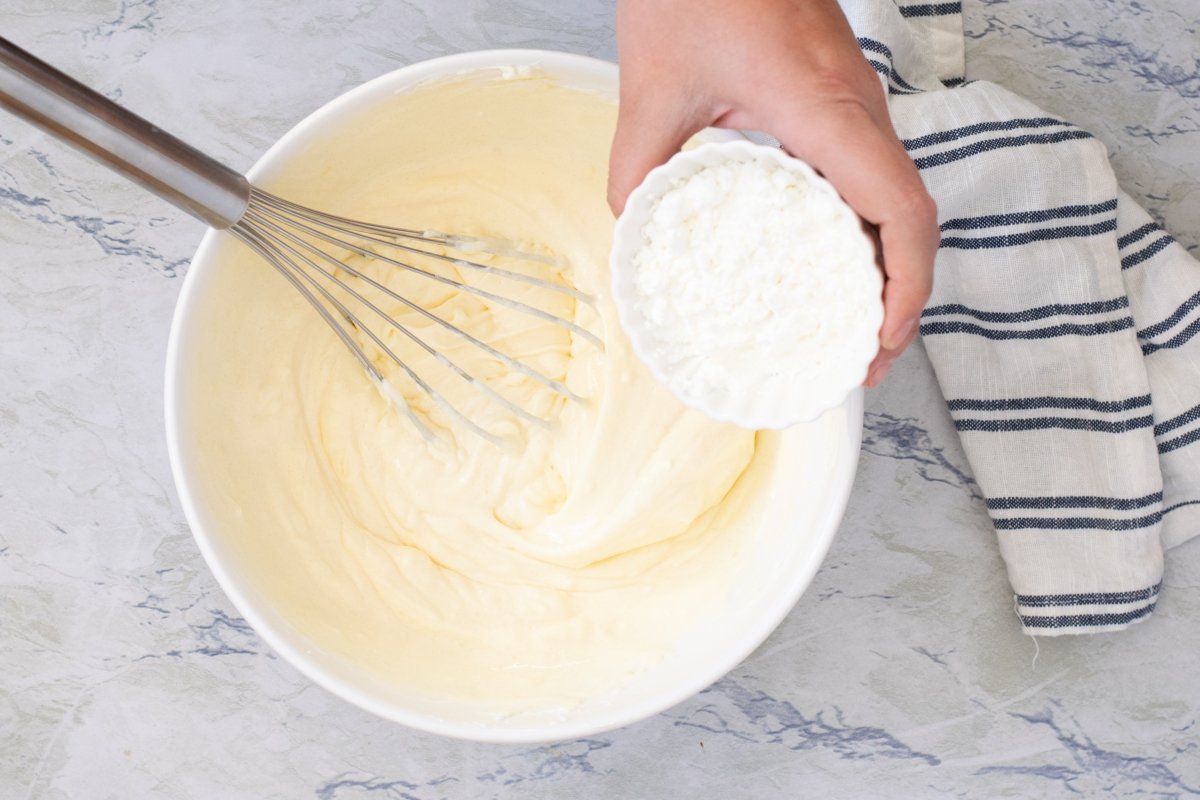 Marina Corma
Finally, we add the cream and lemon juice mixture that we had reserved, and mix well.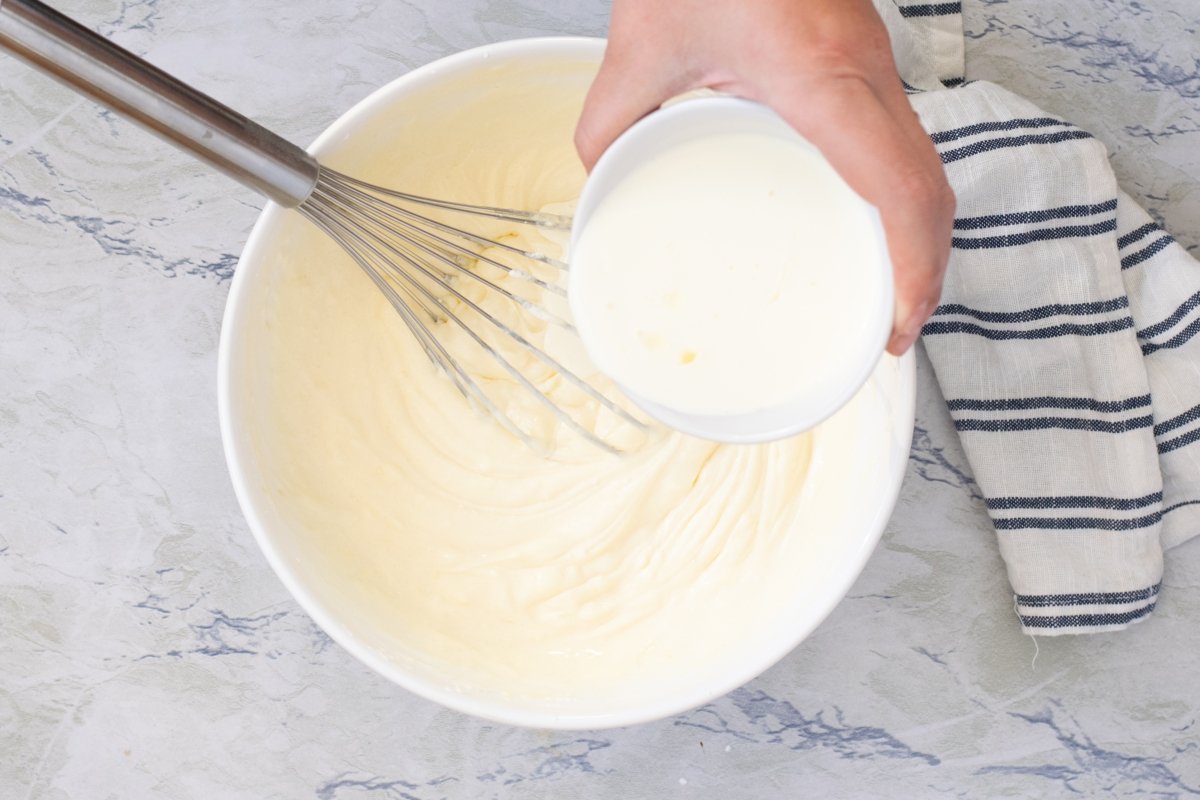 Marina Corma
We preheat the oven to 180 ºC. We grease and line the base of the 15 cm removable mold with baking paper.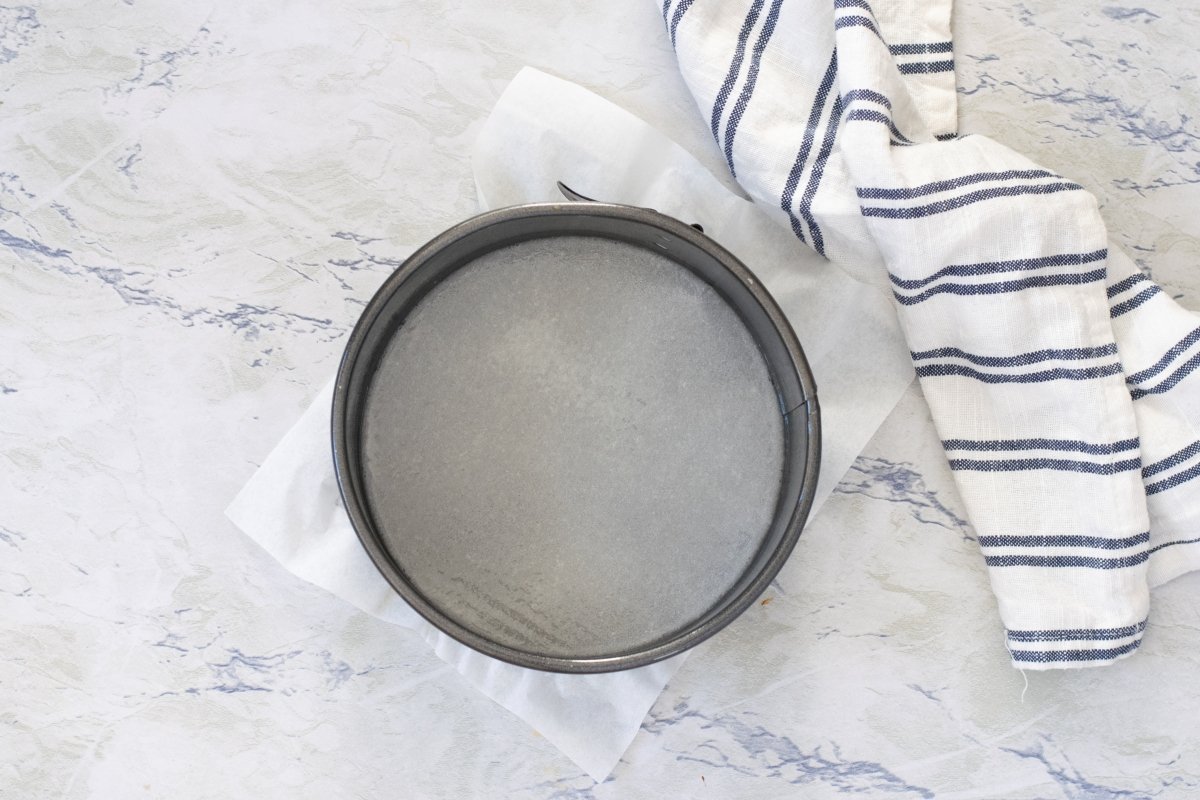 Marina Corma
Pour the cheese mixture into the mold and smooth the surface. We bake for 20 minutes at 180ºC and then we bake for 1 more hour, at 120ºC. After the baking time has passed, we let the cake cool completely in the turned off oven. Remove from the oven and place in the refrigerator for a minimum of 4 hours.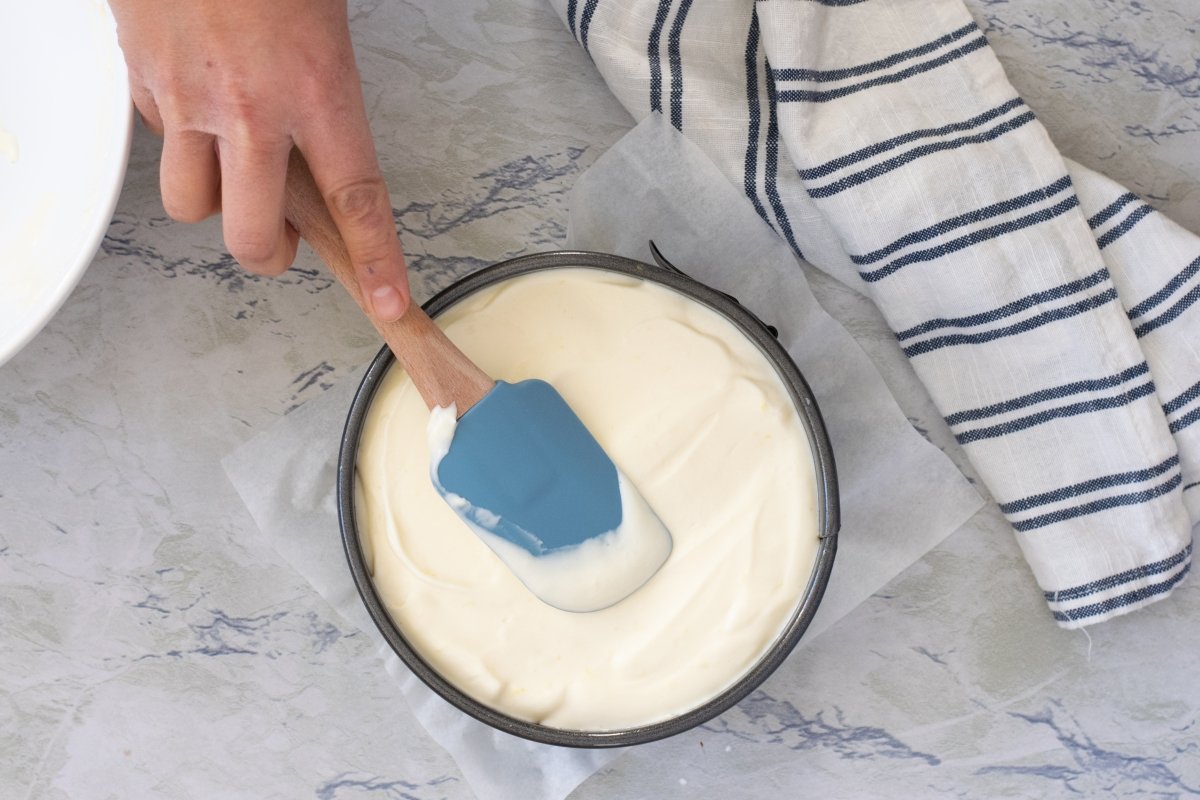 Marina Corma
How to prepare lemon cream
We put the juice and zest of 1 lemon, 1 M egg and 100 grams of white sugar in a saucepan, and mix until integrated. Cook over medium heat, stirring constantly, until it thickens.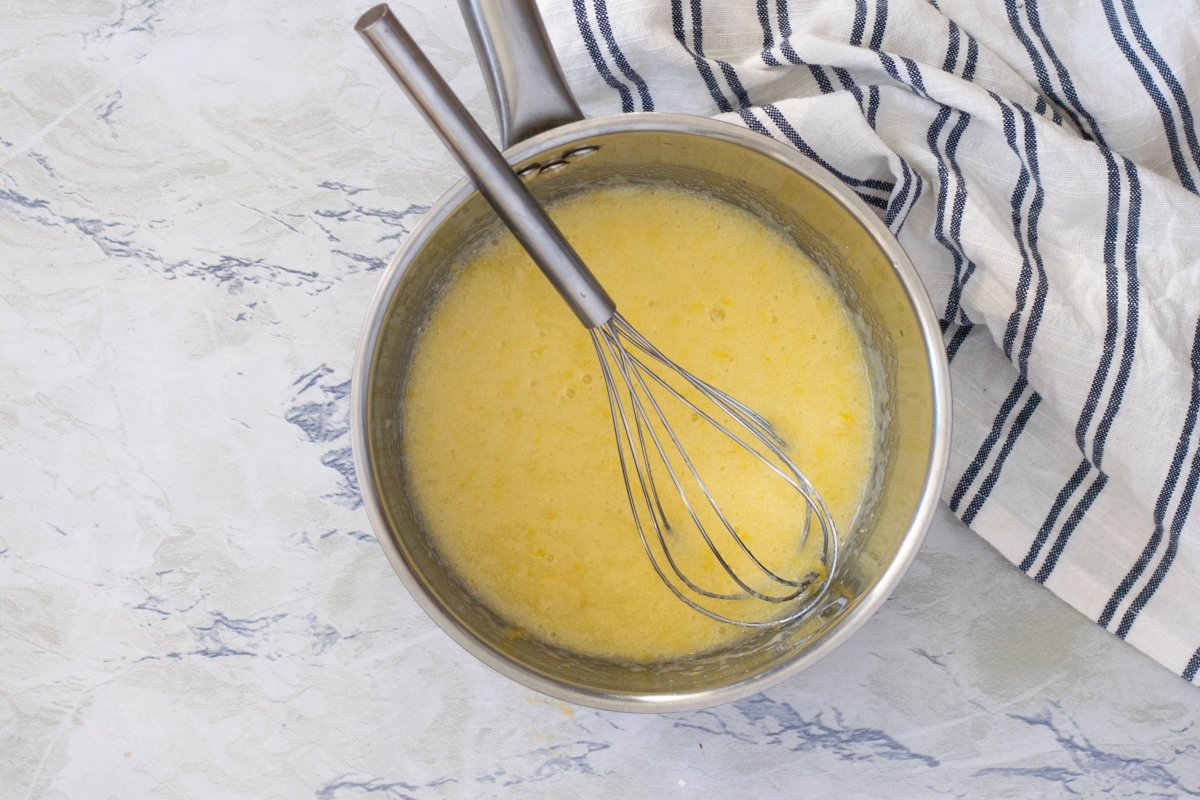 Marina Corma
When the mixture has thickened, remove from the heat and put in a bowl. We add 25 grams of butter and mix until integrated.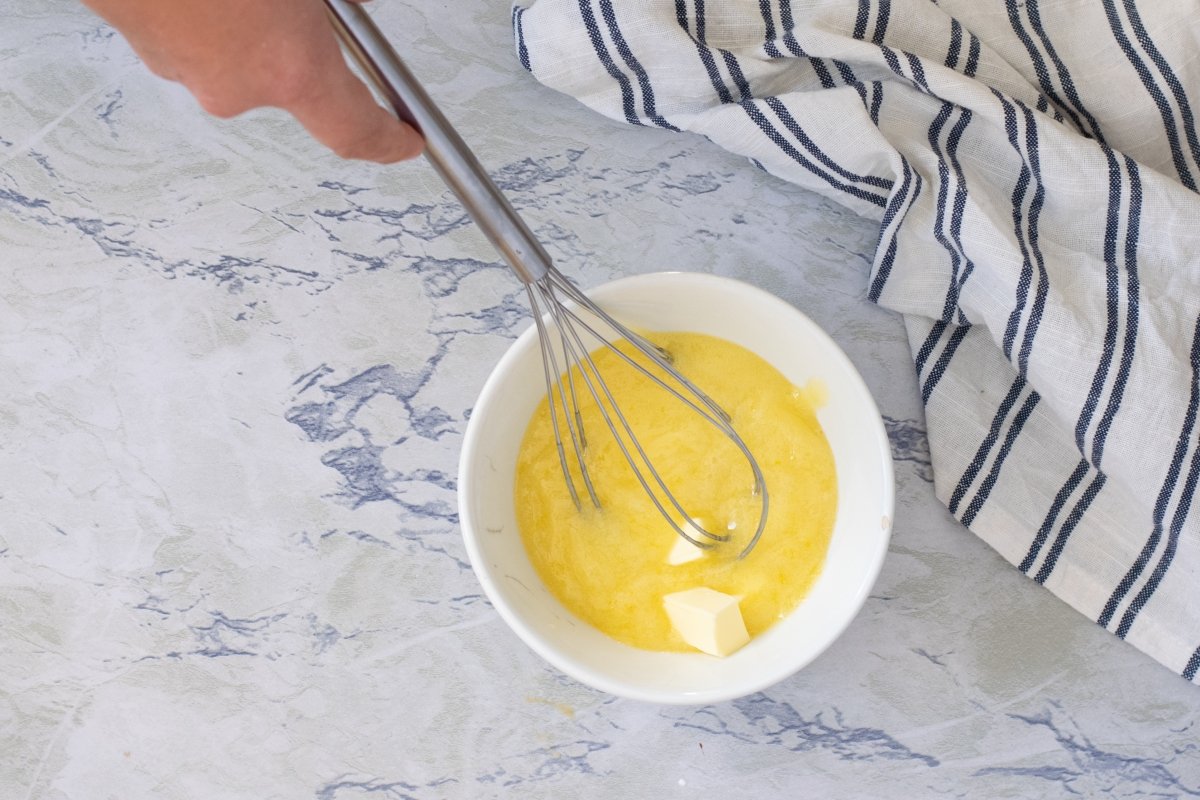 Marina Corma
Once the butter is integrated, we reserve until ready to serve. We keep cold. We serve the cake accompanied by a spoonful of lemon cream to taste.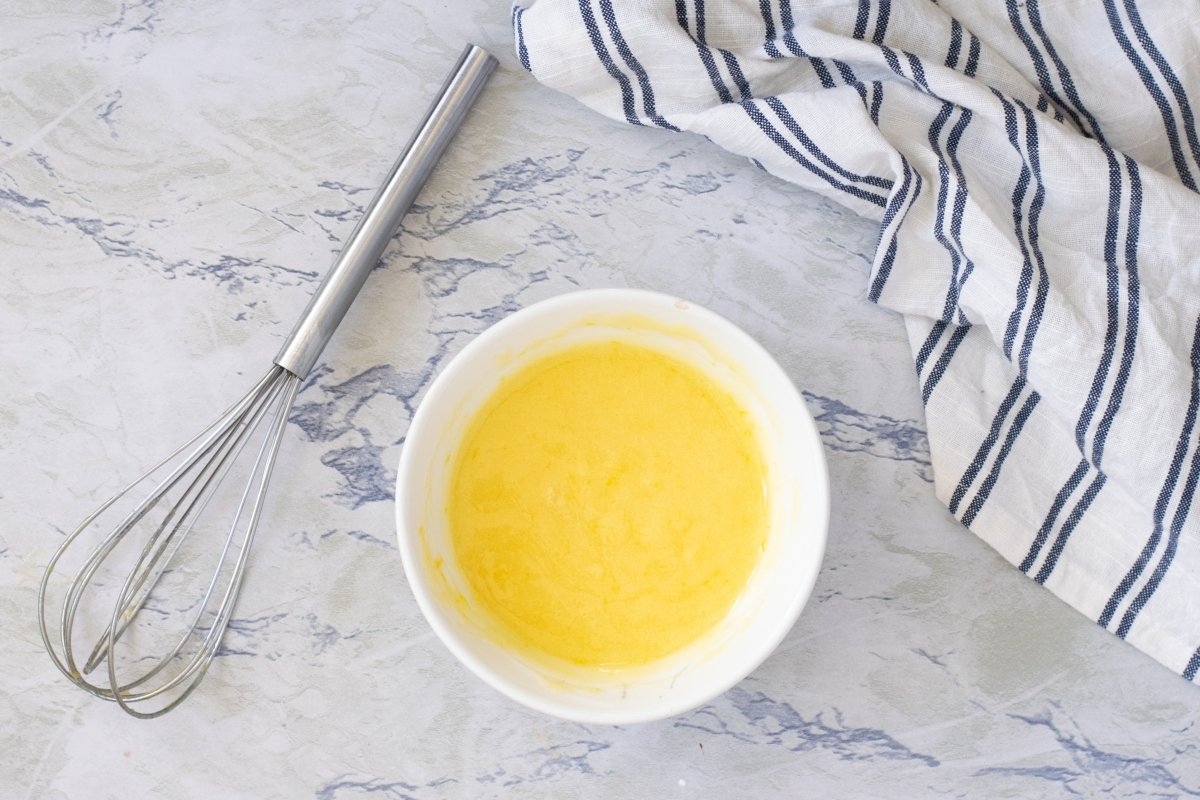 Marina Corma
Easy Preparation Summary
We mix the cream and lemon juice

We beat the cream cheese, sugar and lemon zest

We add the eggs

We add the corn flour

We add the cream and lemon mixture

We preheat the oven to 180 ºC. We grease the mold and line the base with baking paper.

We bake first 20 minutes at 180 ºC and then 1 hour at 120 ºC

We mix the lemon cream ingredients, except the butter, and put it on the heat to thicken.

Remove from heat, add butter and mix well.

We reserve the lemon cream and serve with the cake